***This is now fully booked. That said, the response was so popular that we have decided to do it again in a couple months time. If you are interested, please reach out to jenmcneely@shedoesthecity.com and you will be added to a list for next time.***
In August, Shedoesthecity raised over $2000 to help a family emigrate from Syria to Canada. Half of that money was raised through reader donations, and the company matched this sum. This month, we have joined twenty-two others (including individuals and some small businesses) to raise another $1000 to help another family escape their current horror. (Read Nour and Khaled's story here.) This time, however, we are raising the money by offering discounted sponsorship packages to local businesses owned by women.
What we are offering:
Promotions on Shedoesthecity.com valued at approximately $1000 priced at $250 to four local businesses owned by women. 100% of payment will go towards helping a Syrian family flee terror.
Promotions will be customized based on client needs, but can include any of the following elements:

Sponsored post (written by Shedoesthecity)
Contest
Promotion on social media
Event photos / shared as galley on site
Box ad
Inclusion in newsletter
We will only be booking four businesses for this special offer on a first come first served basis. That said, we can run promotion any time in next three months (ideal for Christmas, New Years, or whatever timing suits you). This is a terrific opportunity to connect your brand with trendsetting Canadian women (200, 000 unique monthly visitors / age 18-45) while also transforming the lives of a family in need.
Spots will go fast, so if you are interested, email jenmcneely@shedoesthecity.com.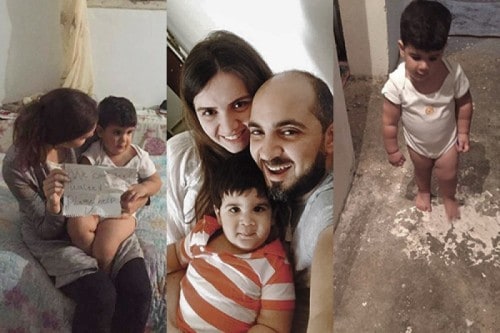 Sometimes, it feels impossible to make a difference. We, as individuals or small groups, may not be able to make drastic improvements in world peace, but we can make a tremendous impact on a few individuals and change the direction for a family from a devastating and tragic path to one that is promising and hopeful.
Read more on the GoFundMe page.
Happy Thanksgiving to you and yours. We have so much to be thankful for.