This Friday, FASHION Magazine will toast the very best of Fashion Week via one of the craziest parties of the week: the Toronto Fashion Week Awards . We chatted with Editor-In-Chief Bernadette Morra to get the scoop on the upcoming runway shows and what to look for next in Canadian fashion.
Tell us about these Awards FASHION puts on each season…what's the deal?
BM: We created the Toronto Fashion Week Awards to show our appreciation for the designers, hair and makeup artists, models and stylists who work so hard during WMCFW. We hold the Awards on the Friday night after the final runway show. Everyone shows up to celebrate each other's work and unwind. Last year we had a dance off; it's a very fun event.
Which Canadian designers are beginning to attract international attention? 
Of the designers showing at WMCFW, Sid Neigum just won a competition held by DHL which gives him support to show his next two collections at London Fashion Week. Mackage now has 1,000 points of sale around the world including Harrods and Harvey Nichols in London, and Bloomingdales, Barneys, Nordstrom and Saks in the US.
Which shows are you most excited about and why?
I go into every show with a completely open mind because there are always surprises – people who impressed you in the past may not evolve, others might grow and mature in exciting ways you don't expect. You can never predict which way a designer might go.
When it comes to fashion, does Canada have an aesthetic? How would you describe it to a friend overseas?
Canadian fashion usually has an aspect of practicality about it that isn't necessarily a priority for designers elsewhere. That doesn't mean our designers lack imagination. But market forces require them to be rooted in reality.
What's the best way to learn about Canadian fashion designers?
Follow them on social media. And read FASHION and fashionmagazine.com of course!
What does Toronto fashion week do really well?
The shows start on time. I wish the same could be said in London, Paris, Milan and NY.
Which SS trends, do you anticipate, will rule the catwalk?
Ruffles, transparency, whimsy and embellishment.
When it comes to local designers, what captivates your attention? What holds it?
I am always looking for the same things, whether I am looking at fashion in Toronto, Paris or Milan: creativity and quality.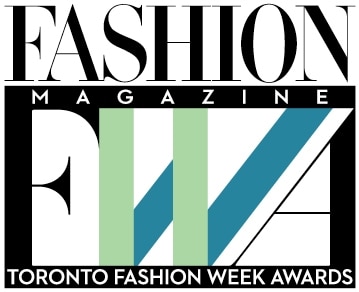 CONTEST!
One lucky reader will score two tickets to FASHION Magazine's #FASHIONMagAwards next Friday!
To enter, RT:
"Hey @Shedoesthecity & @FashionCanada, please send me tix to #FASHIONMagAwards, I LOVE Canadian fashion!"
Or, you can purchase tickets to the awards HERE!