Luna Elle, the 17-year-old singer-songwriter from Mississauga, is one of the artists chosen for the First Up with RBCxMusic program. The soulful singer is creating waves as one of the nation's emerging artists. In spite of her youthfulness, Luna Elle's artistry is a rich blend of mature vocals, story-driven narratives and delicate melodies, delivering a unique tone reminiscent of both classic and modern R&B creations.
Following her musical debut in 2021, Luna Elle caught the attention of many, including basketball Hall of Famer, Shaquille O'Neal, who shared a clip of the artist and commented that she is "next up".
We caught up with the singer-songwriter to discuss her debut EP, Loss of Valuable Energy (L.O.V.E.) released in 2022, her latest single, "Tempo" and her musical journey.
Luna, your journey into the music industry is inspiring. Can you share with me how you first got started in music?
I've always had a passion for singing since I was a little girl and wanted to be like Beyoncé. When I was 15 sitting in my kitchen and singing like I always did, my sister took a video and posted it to her Instagram story. My current management saw it, contacted her, and I experienced my first studio session and fell in love with the feeling of making my own music!
Your unique sound and soulful voice have garnered a lot of attention. What do you think sets you apart as an R&B artist?
I love my low notes. I embrace the depth of my voice and truly appreciate it. While others show off how high their voices can go, I want to show how low my voice can go!
Many of your songs seem to convey a lot of emotions. Where do you draw from when writing and performing?
When writing, recording, or performing, I draw from every emotion I can. Most of the time I draw from anger and stress from fighting with my siblings and parents, or when there is a lot going on in my life.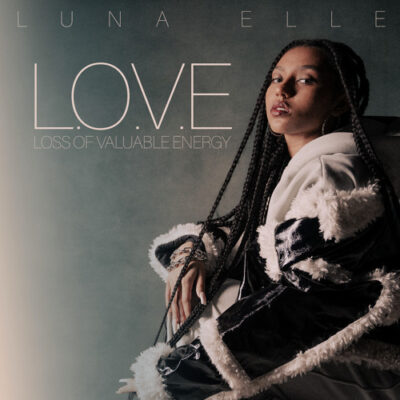 What has been an unforgettable moment in your career so far?
Being asked to open for my first tour! I'm forever grateful to IDK because this is a big milestone in my journey and I'll never forget it!
Can you tell us about your musical influences and how they have shaped your style?
My biggest influences are Beyoncé and Jazmine Sullivan! They are both extremely skilled and put so much effort into their craft. I've learned so much from studying their music and it's helped me so much with the arrangement of my songs!
Your latest single "Tempo" is such an amazing listen. Could you tell us about the inspiration behind the song and the creative process in bringing it to life?
When making Tempo I was in the mood to make a song that was more upbeat and a summer vibe! Making it was actually more difficult for me because I usually like my lyrics to make sense, but the chorus of Tempo isn't very logical so I rewrote it many times. I decided that I had to let go and that not everything makes sense anyways and went with my original idea and ended up loving it!
Collaborations in the music industry can be powerful. Is there a dream collaboration you hope to pursue in the future, and why would that collaboration be meaningful to you?
My dream collaboration is Beyoncé. I have a long way to go before I get to work with Beyonce, but it would mean so much to me because she is the reason I started dreaming of becoming an artist.
Your album Loss of Valuable Energy received a lot of rave reviews, can you take us behind the scenes and share some insights that shaped the album?
I wanted L.O.V.E to be about stages of a breakup, a story from beginning to end. From being 'Just Friends' to draining all your 'Energy', which was my inspiration for the title. I wanted it to contradict itself. Love is warm and happy but when you break up you feel like you wasted your time and energy so I decided on Loss Of Valuable Energy (L.O.V.E).
As an artist with a growing fanbase, how do you engage with your supporters, and how have their reactions to your music impacted your journey as a musician?
Although sometimes I do struggle with this because I'm naturally a very private person, I try to show myself as a person and my personality so those who support me can get to know me. I take the time to reply to DM's, comments, and story replies so I can get to know them! Having such amazing people who support me and love my music helped me to become more confident in the music I make. 15 year-old Luna really needed the support to feel confident and current, and future Luna will always appreciate and love the support from all those watching me grow!
What does it mean to you to be part of First Up with RBCxMusic?
Being part of First Up with RBCxMusic means so much to me! I got to meet and get to know an amazing group of artists and the RBCxMusic family. I've learned so much since joining the program. I know the valuable experiences in this program will help further my career in music.
See more from First Up with RBCxMusic's selected artists.