The city is in bloom! Spring brings a powerful resurgence of the arts, bringing exciting new ideas and life with it. Here are some of the vibrant events in Toronto we're looking forward to. Get out there! Enjoy everything this bountiful season has to offer.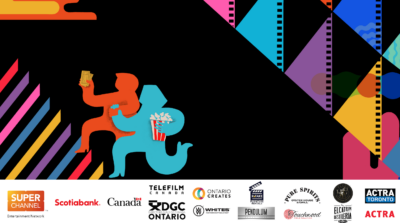 Canadian Film Fest (March 28-April 1)
Canadian filmmakers are thriving right now, and next week's Canadian Film Fest will celebrate some of our country's most talented storytellers. The festival will showcase 9 features, 25 shorts, and a digital series, both in-person at Scotiabank Theatre and virtually on Super Channel Fuse. Look out for the Canadian Screen Award-nominated film Babysitter, and a lineup of compelling features, documentaries and shorts—with a majority created by women filmmakers. See the full schedule here!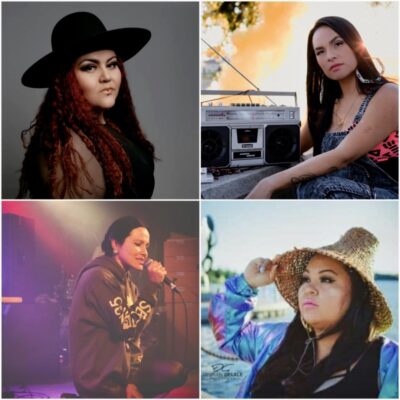 Indigenous Women in Hip Hop at The AGO (March 29)
Head to the AGO later this month for an exhilarating evening of stories, rhymes and beats from Indigenous hip-hop artists Eekwol, DJ Kookum, JB The First Lady and T-Rhyme. Sharing messages of power, determination and language resurgence, all four artists speak from their positions embedded in, and inspired by, Indigenous histories. See these energizing performances at no cost, as part of AGO's free Wednesday night admission. Read more about the artists here!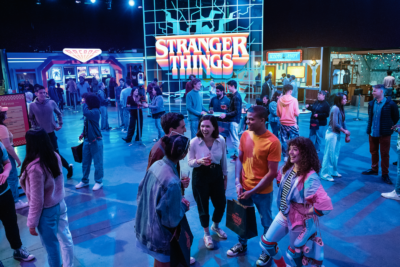 Stranger Things: The Experience (Opens March 31)
Ever wished you could venture into the Upside Down? Stranger Things: The Experience opens in Toronto on March 31. Immerse yourself in an adventure full of supernatural mystery and 80s nostalgia. Guests will see the infamous Hawkins National Lab and the Upside Down up close, and work together to brave new terrors and save the town of Hawkins. Afterwards, mingle with your favourite characters and enjoy themed treats and cocktails. This will make a memorable day for any fan of the hit show. Get your tickets for this spring.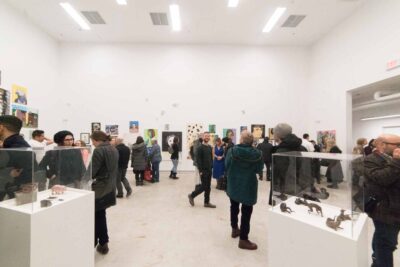 Being Scene (April 4-May 12)
Being Scene is Toronto's annual art show featuring powerful work from artists with lived experience with mental health issues and addictions. Explore this art across two shows happening this spring. Starting April 4, Un/Common Threads is a constellation of intimate textile artworks by Mad and neurodivergent artists, weaving complex narratives about the dichotomy of mental health and mental wellness. The Juried group show, happening April 20-May 12, features the work of more than 30 artists using innovative material approaches and drawing from diverse life experiences. More info here.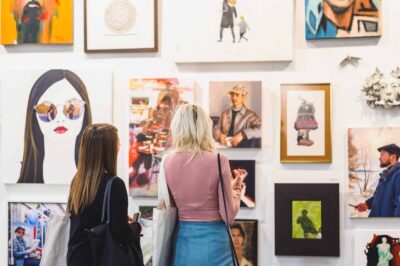 Artist Project (April 13-16)
Discover stunning artwork and support emerging Canadian artists at Artist Project! 250+ artists will be exhibiting their work at this annual three-day event at Exhibition Place. The personalized gallery-style experience allows visitors to chat with artists, hear the story behind their art, and purchase their work directly. Plus, take in 10 large-scale art installations, live DJ sets, fashion shows by Fashion Art Toronto and delicious food and beverage vendors on opening night. Tickets available here.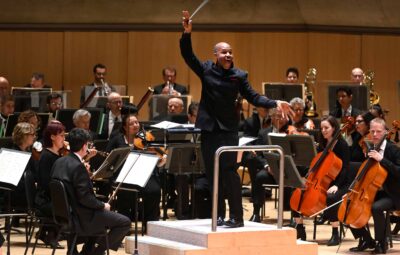 TSO's Young People's Reggae Roots Concert (April 15-16)
The TSO's Young People's Concerts are the most magnificent way to introduce kids to orchestral music, and the upcoming Reggae Roots concert looks incredible. Conducted by Daniel Bartholomew-Poyser, the Reggae Roots concert will feature Jamaican-born and Halifax-based artist Jah'Mila, who will join the TSO onstage for an unforgettable performance. Beyond the energizing music, audiences will also learn about Jamaica's rich music history and culture. A fun and energizing event for the whole family! Get your tickets now, and check out all the upcoming TSO concerts.

Hot Docs Film Festival (April 27- May 7)
One of our favourite festivals will soon be celebrating 30 years of powerful, impacting documentaries. Invigorate your spring with thought-provoking docs from around the world, as well as a showcase of must-listen podcasts from the world's best audio storytellers. The lineup of 24 Special Presentation films has already been announced (with gems like Black Barbie, Periodical, and Love to Love You, Donna Summer) and the full selection of films will be revealed on March 28. Tickets are on sale now for this year's festival, happening April 27-May 7.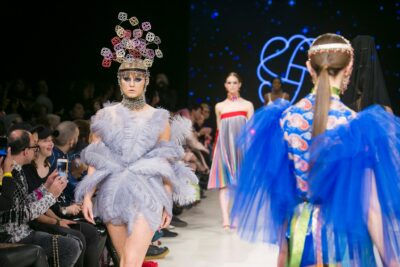 Fashion Art Toronto: Fashion Week (April 27-30)
See some of Canada's most innovative and showstopping designers display their boldest pieces on the runway at Fashion Art Toronto's Spring/Summer showcase. As the longest-running fashion week in the city, Fashion Art Toronto is a multi-sensory experience, featuring runway shows and presentations from 50+ designers, art installations, a fashion and beauty boutique with goods from 20 local artisans, and more. Spring fashion week is happening from April 27-30 at Black Creek Assembly.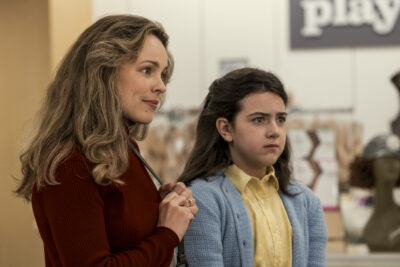 Are You There God? It's Me Margaret (In Theatres April 28)
The highly-anticipated adaptation of Judy Blume's beloved novel Are You There God? It's Me Margaret is coming to theatres this spring! Blume was ahead of her time in creating a story that tackles real issues that pre-teen girls struggle with— like boys, periods, and bras, and addressing big questions about faith. Nearly 50 years after the book was published, Kelly Fremon Craig will direct the film adaptation of this timeless coming-of-story, starring Abby Ryder Fortson as Margaret and Rachel McAdams as her mother. Watch the trailer here.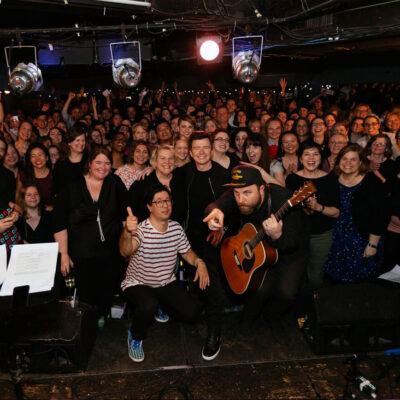 Choir!Choir!Choir! at Massey Hall (May 26)
What better way to celebrate the season than joining hundreds of others for a sing-a-long at Massey Hall? Founded in 2011, Choir! Choir! Choir! is a Toronto-based singing group led by creative directors Nobu Adilman and Daveed Goldman. The duo takes a non-traditional approach; there are no auditions, and the audience is the choir. Taylor Swift, Leonard Cohen, Aretha Franklin, New Order, Nirvana—the range and repertoire they've sung is incredible. What began as a scrappy grassroots choir, performing in Toronto parks, has become a global success; Choir!Choir!Choir! is packing concert halls all over the world. Prepare to sing your heart out (if there are still seats available).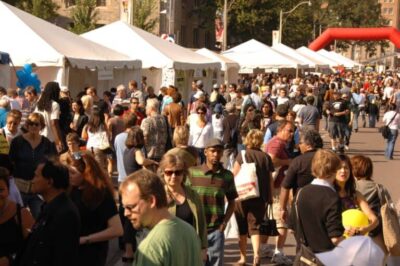 Word on The Street (May 27-28)
This annual celebration of all things literature returns to the streets of Toronto this spring! Word on The Street hosts hundreds of author readings for visitors of all ages and a vibrant outdoor marketplace with the best in Canadian books and magazines. This festival for book lovers will feature over 100 exhibitors and a bunch of your favourite Canadian authors—check it out this May at Queen's Park Crescent.