Spring, we're SOOOO glad you're finally here! To celebrate, we've brought together our favourite Spring essentials from companies we LOVE to create an irresistible prize pack that one seriously lucky reader will win. What's in it? Everything you need to have the most memorable Spring of your life!
The winner will receive a pair of stylin' kicks from Puma, four bottles of Jacob's Creek Moscato along with sexy stemware, a $100 gift card from LOFT, an month-long membership to our favourite boutique fitness studio Movemeant, a Brazillian wax and treats from the Ten Spot, a plethora of Burt's Bees® goodies we adore along with a special edition holster, a $200 gift card from la Vie en Rose, a one-night stay followed by breakfast in bed at the Park Hyatt, 15 brand new nail lacquers and top coats from Nicole by OPI and a $100 gift card from Indigo! One lucky lady will score this ENTIRE bounty of Spring must-haves, valued at approximately $1400. And…it could be YOU!
Enter NOW for a chance to be our #SpringFling winner!
There are 2 ways to enter!
Email contests@shedoesthecity.com with subject line "I want your Spring Fling essentials!"
Tweet, "@Shedoesthecity, pick me to be the #SPRINGFLING winner! I love your Spring essentials!"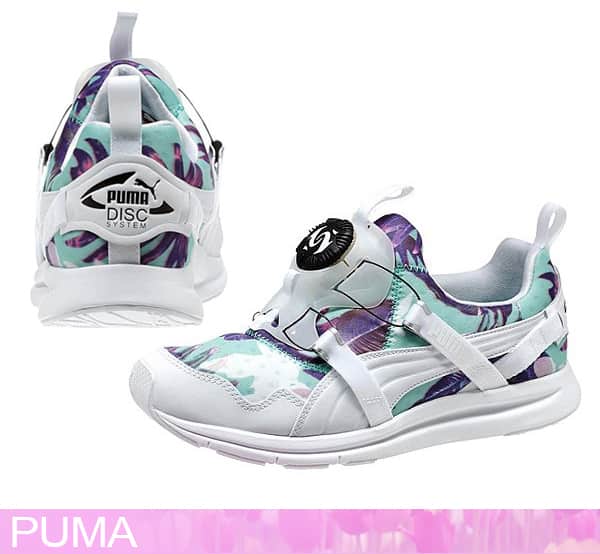 PUMA puts the Spring in your step
Inspired by the brand's rich heritage, Puma's Spring-Summer 2014 collection re-imagines classic silhouettes with a tropical twist that has us dreaming of exotic locales and fancy drinks with tiny umbrellas.
This is the perfect way to ease into the athletic wear trend! This season, we're all about rocking statement sneakers with a structured blazer or jacket for a look that's equal parts practical and effortlessly chic.
Our Spring Fling winner will receive a pair of Puma's Disc Tropicalia sneakers, with rad '90s iconic disc hardware and all-over print inspired by Brazil's lush rainforests.
Check out the rest of the collection here!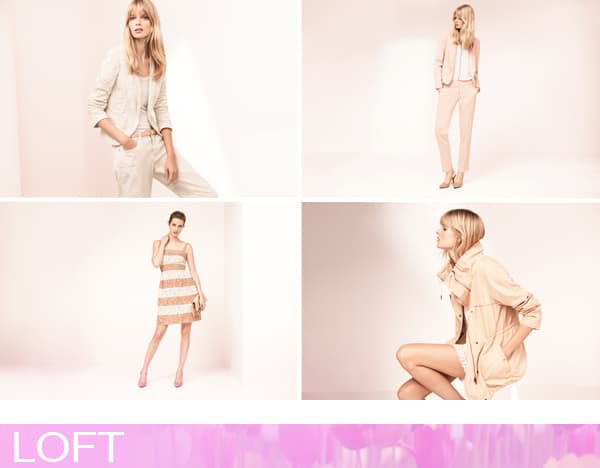 Score a $100 LOFT gift card
Eyelets, blushes and lace? Oh, my!
Made up of feminine silhouettes, delicate fabrics, exquisite details and creamy tones, LOFT's latest Spring collection has us daydreaming about tea parties and park dates with soft serve ice-cream cones.
The best part? It's SO easy to wear! Every piece is super versatile and can transition from day to night with no fuss.
Our lucky winner can add a breath of fresh of air to her spring wardrobe with a $100 LOFT gift card to spend in store or online!
Browse the rest of the gorgeous collection here or get your shop on at www.LOFT.com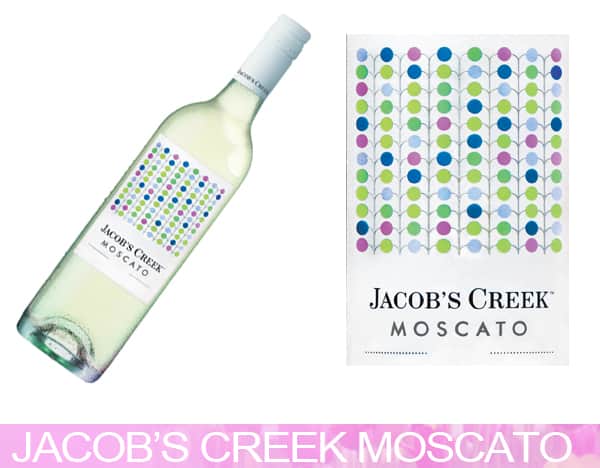 Toast Spring with Jacob's Creek Moscato
Stay in and make it a #MoscatoMonday! Jacob's Creek Moscato is the perfect wine for warm Spring nights spent laughing and reminiscing with friends.
Light and refreshing, Jacob's Creek Moscato's sherbet-like flavours make it a yummy aperitif. Or, if you're craving a li'l' drama, make it the star ingredient in a fruity spring Sangria!
Our very lucky winner will score a #MoscatoMonday kit equipped with four bottles of Jacob's Creek Moscato, a delish sangria recipe, sexy glassware, and a fancy ice cube tray.
Is there a better way to welcome Spring? We think not!
http://twitter.com/JacobsCreekCA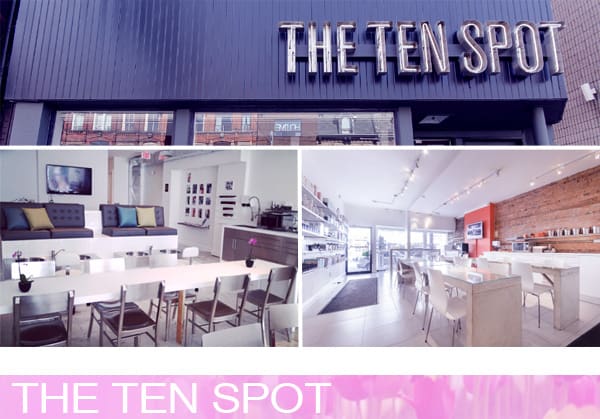 Get Spring-ready with the Ten Spot
Goodbye new-agey tunes, and hellooooo flat screen TVs playing our favourite comedies and fun, chatty beauty experts!
Whether running in for a Gel Mani and Pedi, or getting our nethers sorted, we always leave our favourite anti-spa establishment, the Ten Spot, looking and feeling great!
Our grand slam winner will receive the infamous Brazilly wax, Foaming Body Buffer and Whipped Body Cream. Yeah, baby!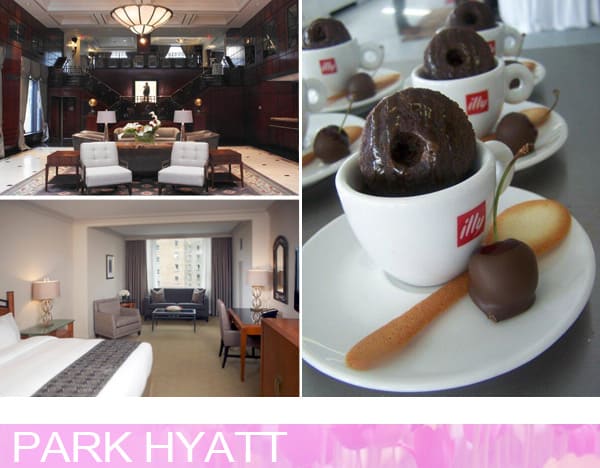 Relax and rejuvenate at the Park Hyatt
After the longest winter known to (wo)man, you deserve a vacation! Forget packing and planes, how about playing tourist in Toronto? Our grand slam winner will score a one-night stay at the Park Hyatt, in the heart of trendy Yorkville.
Spend the day rediscovering the beauty and culture of the city, then at night, retreat to your room for a slumber party with your BFF or some serious canoodling with your love.
Complete your luxurious staycation with breakfast in bed for two. Does it get more relaxing than this?
*Reservations are based on hotel availability. Blackout dates apply.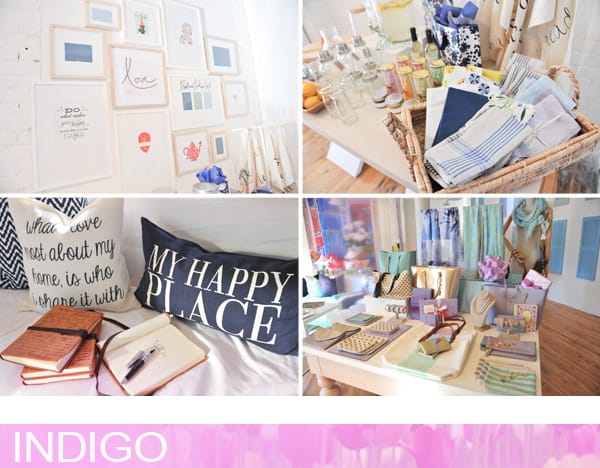 Indulge in a shopping spree at Indigo
There's nothing we love more than cuddling up with a good book, submerged in a sea of pillows and cozy blankets. And, we want to share our favourite pastime with you!
Over the last few years, Indigo has established itself as one of our favourite lifestyle brands, and our go-to destination for unique housewares, decorative accents, bags, accessories and even art. Have you checked out their adorable Spring offerings? We want EVERYTHING!
Our Spring Fling winner will be able to stock up on this season's hottest titles and home decor items with a $100 Indigo gift card.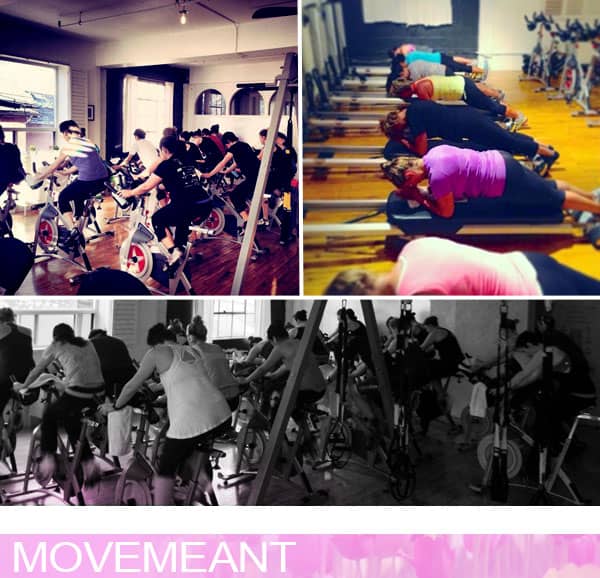 Out with the cold, in with the new…you
Since we found Movemeant, and began training with founder Matt Kenny, we've been feeling stronger, better, and more energetic than ever!
Movemeant specializes in small group fitness classes designed to make you achieve your every goal with a personalized fitness plan. Choose between Spinning, Gravity, TRX, Circuit or Yoga, or, why not try them all?
Our lucky winner will score the hottest (and sweatiest) ticket in town – a one-month, all-inclusive membership! Go get 'em, tiger!
For more info, check out www.movemeant.ca, or follow Movemeant on Twitter and Instagram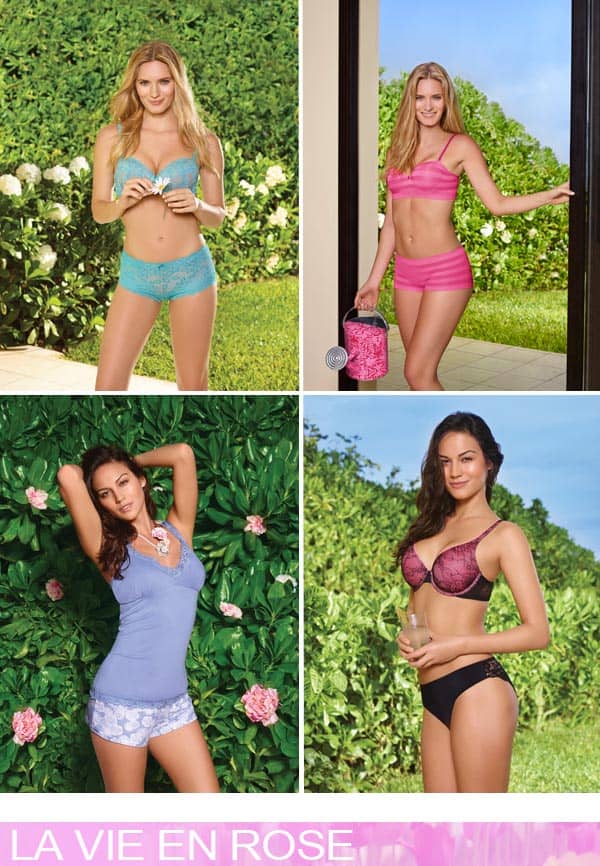 Stock up on cute lingerie for Spring
This past winter has felt like one looooong style slump, and we're over it! Now that the sun is out, we can't wait to ditch our sweat pants and pullovers for comfy boxer shorts, staple tanks and chiffon Kimonos adorned with large floral prints.
And, don't even get us started on the lingerie! We're loving la Vie en Rose's newest bra and panty sets with baby blue lace overlays and bold pink stripes – so fresh and playful!
Our grand slam winner will be able to give her lingerie drawer an overhaul with a $200 gift card to la Vie en Rose. Oh-la-la!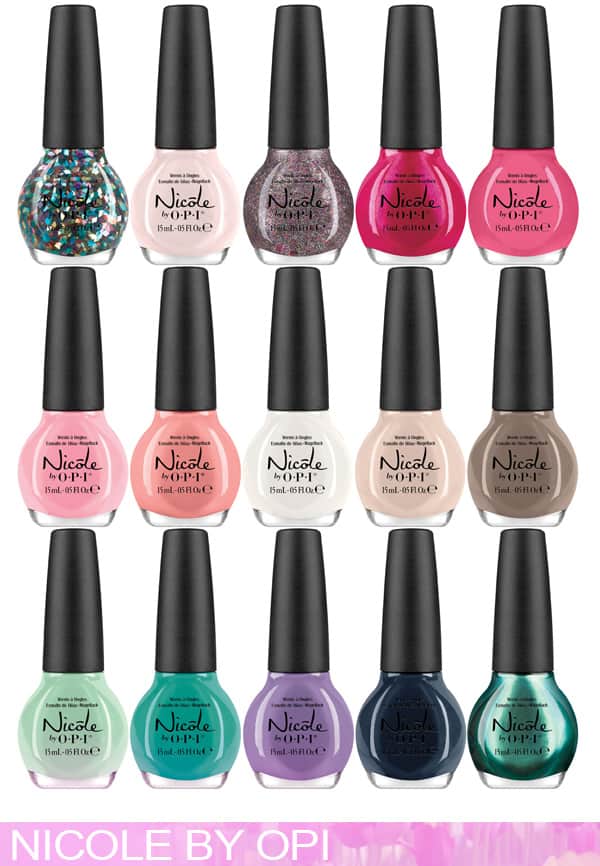 Nicole by Opi nails it this Spring
Cool mints, bright sorbets, metallic shimmers and creamy nudes – please get on our nails! Nicole by OPI has released 15 highly-pigmented, new nail lacquers for 2014 that are on-trend with this season's must-haves. Long-lasting, fast-drying and salon-quality; we love them all!
Our winner will be all set for the perfect at-home manicure with all 15 shades and four brand new Nail Treatments including two Top Coats. So fun!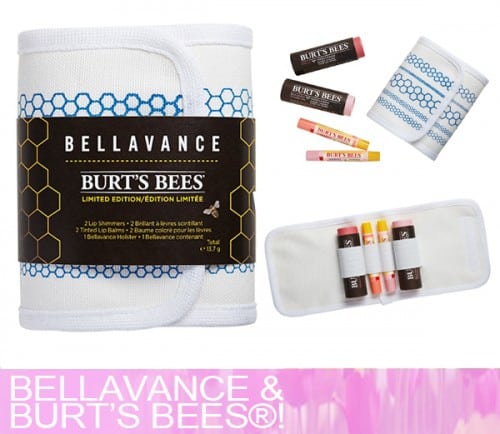 Pucker up with Bellavance & Burt's Bees®!
If you're anything like us, you're always misplacing your favourite lip balm. With Bellavance x Burt's Bees®Limited Edition Lip Collection and Holster, those dark days are over.
The 100% ORGANIC COTTON wraparound case comes loaded with four balms: two classics we love, and two brand new Lip Shimmers in shades of Grapefruit and Apricot!
And, there's more! 100% of the proceeds from this juicy collab will go towards WILD FOR BEES TM, a Burt's Bees-led initiative to build even more sustainable bee hotels across Canada by 2015. How cool is that?
There are 2 ways to enter!
Email contests@shedoesthecity.com with subject line "I want your Spring Fling essentials!"
Tweet, "@Shedoesthecity, pick me to be the #SPRINGFLING winner! I love your Spring essentials!"
Contest closes May 5th, 2014 at 4pm EST. Winner will be notified by May 6th at 4pm EST.
We wish you a wonderful Spring, full of park hangs, patio dates and adventure!
Good luck!
Xo
Shedoesthecity
Contest is open to Canadian citizens only. Must be over 19 years of age to enter. Shedoesthecity will require proof of age from winner.