Ahead of her forthcoming album Sex & Dying, which releases Jan 11, Vancouver-based singer-songwriter Marin Patenaude shared new single "Fentanyl Waltz". The powerful song is both haunting and beautiful and is a reflection on the pain, loss, and collective impact of Canada's current fentanyl crisis. A few notes in and we were nearly in tears—it's a deeply moving and poetic piece of art.
"My city is grieving, and it's not the only one. The poisonous drug epidemic has stolen countless lives and left holes in the hearts of almost every person I know. I've watched a mother lose her daughter; an unfathomable pain. I've lost beautiful people closest to me," Marin writes.
Between January and June of 2022, Canada saw a total of 3,556 apparent opioid toxicity deaths. This is approximately 20 deaths per day. Of the accidental overdoses in that period, 76% involved fentanyl. The statistics are grim, and behind every number is a human life, a preventable death, and loved ones left reeling. This is a crisis that continues to decimate families across the country.
"Fentanyl Waltz" offers a different way to process the tragic loss. Marin's song is a stunning piece of music and also a call to action. "I petition for safe supply and the de-stigmatization of drug use. This is not limited to a back-alley issue. There are stabilized users all around us and they are in danger", says Marin, who has witnessed firsthand that harm reduction saves lives.
Distributed by Dine Alone Records, the press release described Marin's new single as "a reflection on pain and loss, with a softness that slowly builds to illustrate the complexities and compassion that is needed in the discussions around addiction." It's a song that demonstrates the powerful effect that music can have, its ability to capture a painful issue with such emotional clarity.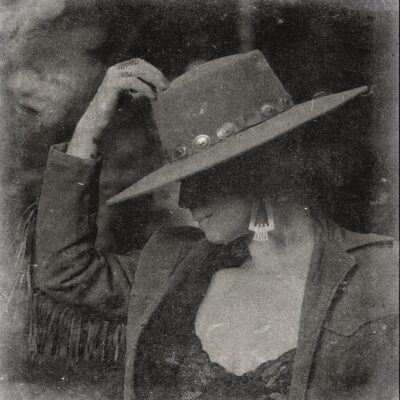 With a strong and urgent message and vocals and songwriting that have been compared to Joni Mitchell and Cowboy Junkies, Marin is an artist to watch in 2023. We cannot wait to listen to the full Sex & Dying album when it releases next month. Listen to "Fentanyl Waltz" now.