Now that the humidity has hit Toronto and our hair has started to look like Monica from Friends in that episode where the gang goes to the Bahamas, we're thinking about taking a trip with our wardrobe. These aren't your dad's Hawaiian shirts, oh no: they are over-saturated florals, bright palm tree prints, and even an athletic-inspired printed dress. Girl, we've got your tropical staycation needs right here (or a real vacation needs if you're a lucky one).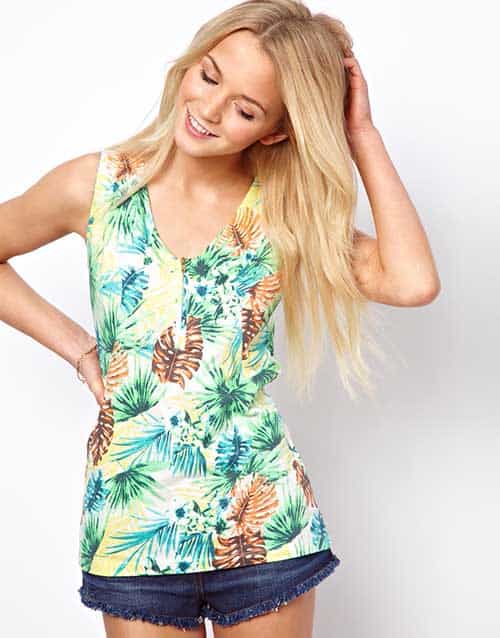 ASOS A Wear Tropical Print Tank Top: We definitely don't live in Los Angeles where palm trees are in abundance, so why not wear the plant on your shirt? It's like a taste of California all the time. ASOS, $20.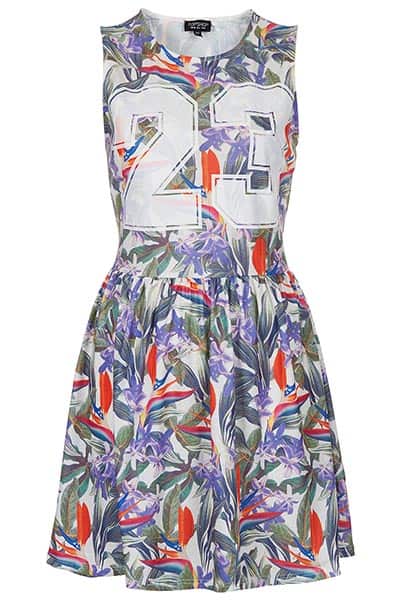 Topshop Tropical Number Skater Dress: Combining the tropical print with a little bit of athleticism, this Topshop number is a whole lot of fun. We may not play a lot of sports, but we're always happy to combine a sporty feeling with a flirty silhouette. Topshop, $60.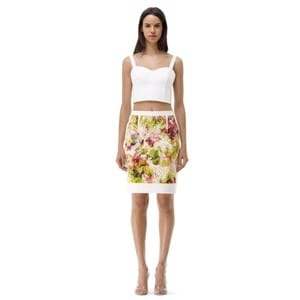 Club Monaco Kenson Printed Pencil Skirt: We're all about taking trends into the office, and this pencil skirt is perfect for doing just that. Club Monaco, $140.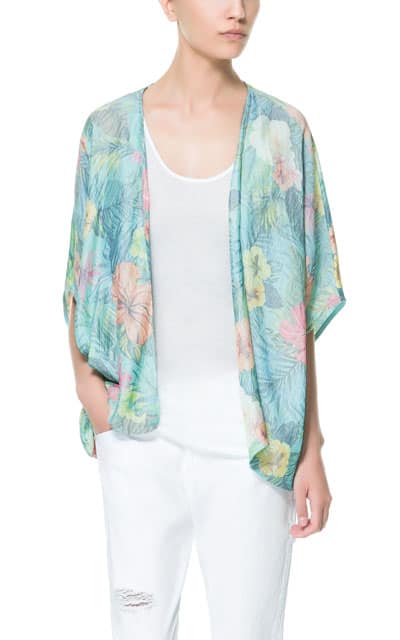 Zara Tropical Print Kimono Jacket: This is perfect as a beach cover-up or as a simple addition to any summer look. We love the slouch and the muted floral palette that makes it ideal for any activity—even work. Zara, $50.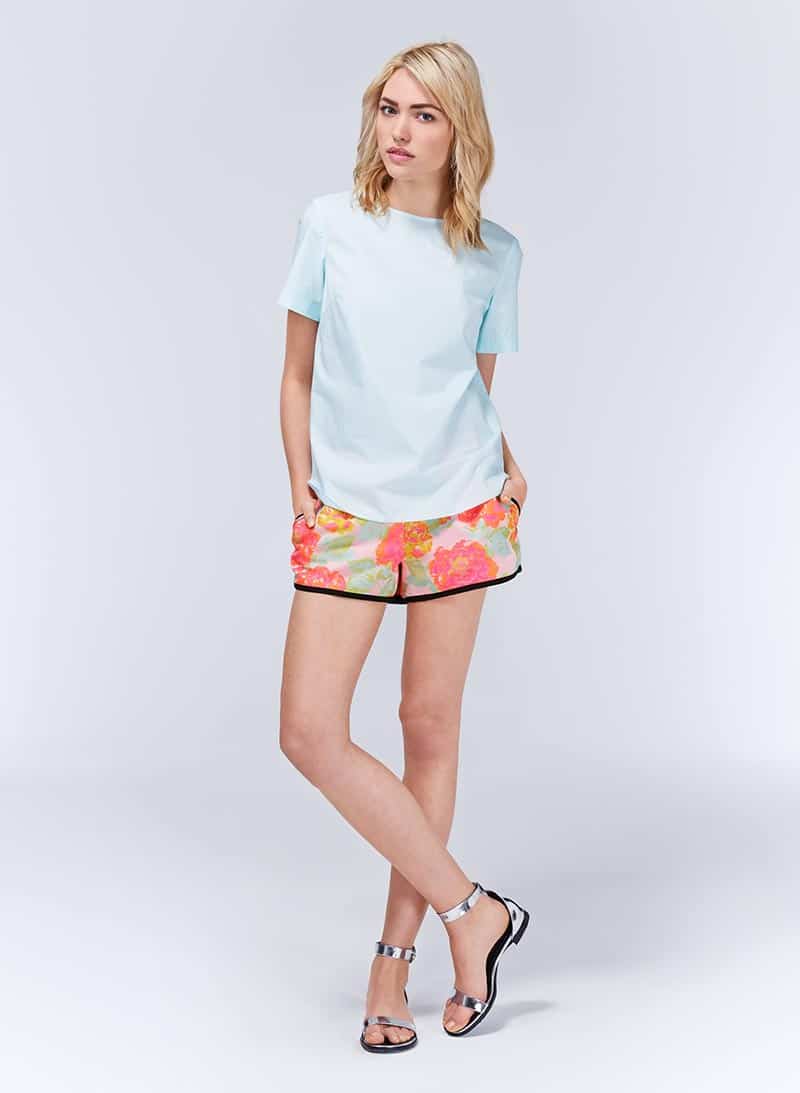 Wilfred Musee Shorts: We love this over-saturated floral print! The tailored jacquard shorts will quickly become a weekend essential that will take you from brunch straight into the night—and versatility in the summertime is precisely what a wardrobe should provide. Aritizia, $110.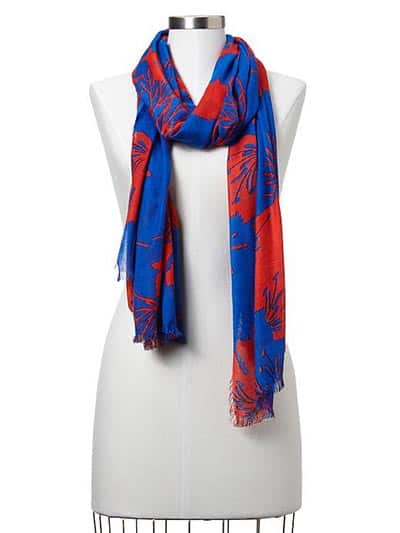 The Gap Tropical Floral Print Scarf: For those not so into wearing bright prints all over, this scarf can solve the problem. Plus we love that scarves can be opened up and turned into a park blanket if need be. Double trouble! The Gap, $35.