The magic is in the mix at Dalston Grey. That is, the mix between carefully selected vintage pieces and modern contemporary lines like Gat Rimon. Dalston Grey has easily become one of our go-to stores on the Dundas strip, particularly because of the charming personality of the owner, Leah Gust. The store may be compact but Gust has figured out exactly how to display the vintage jewellery, shoes and clothing with inviting window displays and themed mannequins. It's apparent that the pieces are hand picked by Gust and are reflective of her own personal style which perfectly mixes vintage pieces with new.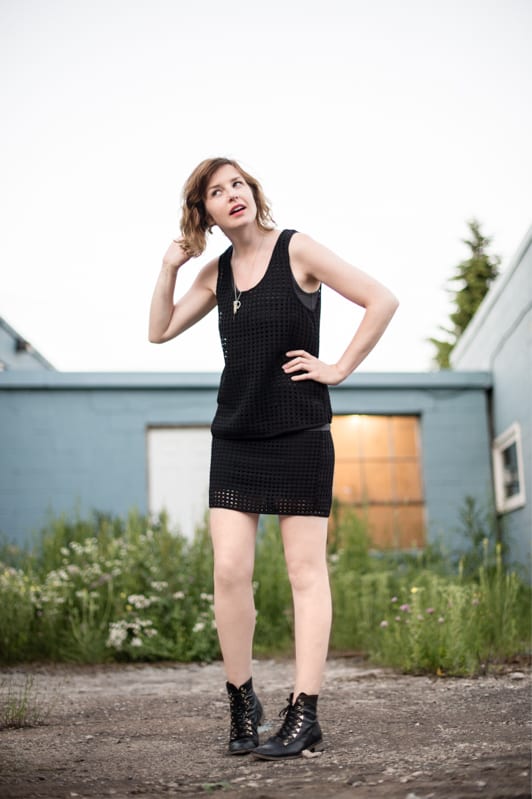 Gust didn't disappoint when we asked her to style a look with pieces from Dalston Grey and she brought us on a Rock 'n' Roll picnic. She said, "I love the contrast of the matchy matchy tank and skirt with the super casual feel of the set." Her boots and accessories add an extra hint of badassery which we're totally diggin'. Head to Dalston Grey if you're looking to strike up an awesome conversation with Gust and walk away with an extra special piece.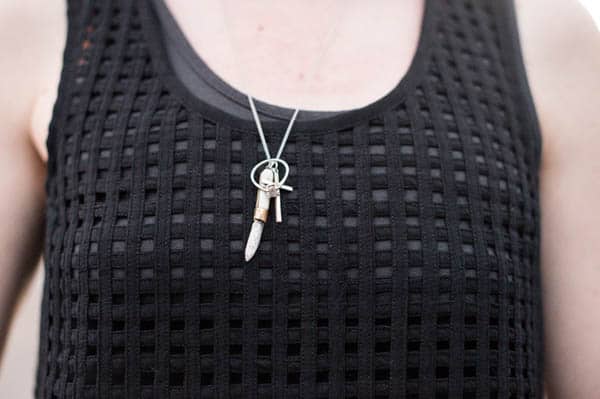 Website: http://dalstongrey.blogspot.ca
Twitter: https://twitter.com/dalstongrey
Facebook: https://www.facebook.com/DalstonGrey
Instagram: http://instagram.com/dalstongrey
Address: 1317 Dundas Street West 
Outfit Information:
Tank – Gat Rimon $230
Skirt – Gat Rimon $210
Necklace – Vintage $19
Boots – New Kid at Lost & Found
In Styled By Local, Meredith asks our favourite local designers, boutique and vintage shop owners to style an original look to share with our readers.