Carving your initials on a tree is for summertime. So what's a romantic/woman passionately in love with her BFF to do? Embroider it, of course! You need the most basic of basic sewing skills for this, and with a little practice anyone can make it. What a cute wedding gift or friendiversary present! Have at it.
Supplies:
embroidery hoop
scissors
three colours of embroidery floss
erasable/fast-fade marker
craft needles
two small pieces of fabric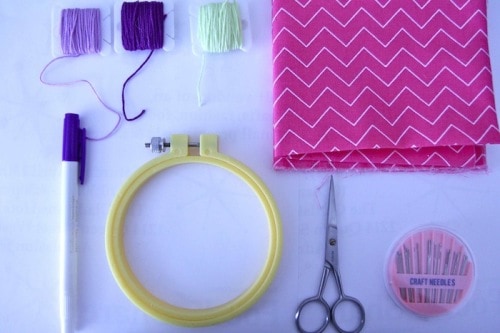 Steps:
Place fabric in your embroidery hoop and pull tightly
Using your erasable marker, write out your message
Cut a piece of embroidery floss about 10 inches and separate, you'll be using 3 strands of string.
Put the beginning of the thread through your needle, make a small double knot at the end of the other piece of your thread
Follow the message that you wrote using the split stitch found here – http://www.kollabora.com/learning/techniques/embroidery-split-stitch
When you're done with one colour, look at the back of your hoop and pull your needle through some of the back stitches to secure. Cut tail.
When you're finished your message, cut the extra fabric from around the hoop leaving about 3/4 of an inch left
measure your hoop on another piece of fabric using your erasable marker, and cut about 1 cm inside the line
stitch this piece of fabric onto the back of your hoop to finish your project!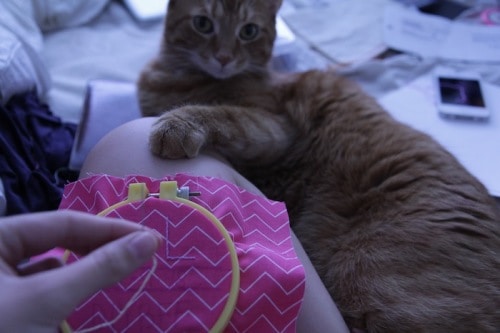 Limberlina are Kimberley and Laura—they teach people with creative ambitions to make their own mark in and outside of their homes through simple, imaginative and inexpensive DIY projects. Follow them on Facebook, Twitter, Pinterest and Instagram and check out their DIY Kits here!