A few weekends ago She Does the City was invited on a blogger retreat to try some new President's Choice recipes. It was meant to be a relaxing weekend in Muskoka where our biggest responsibility was eating our weight in summer salads, burgers, snacks and cheese. So, we had to think about it…JUST KIDDING! What a dream scenerio! Liza and Olga were in!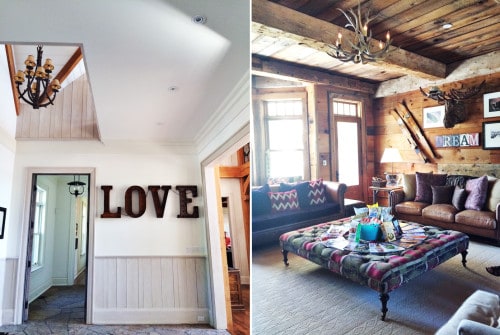 After arriving at the stunning cottage, we knew we had made the right choice as soon as we discovered TWO fireplaces in the living room and a game room, among a plethora of other amenities. Did we mention it was more of a MANSION? As soon as we settled into our cozy bedrooms and hung up newly acquired Joe Fresh duds, we began bonding with the other bloggers. So many strong and fiercely intelligent women in one space, the #PCSummer retreat felt a lot like an adult summer camp, only the sloppy joes and fruit punch were now gourmet cheeses and red wine.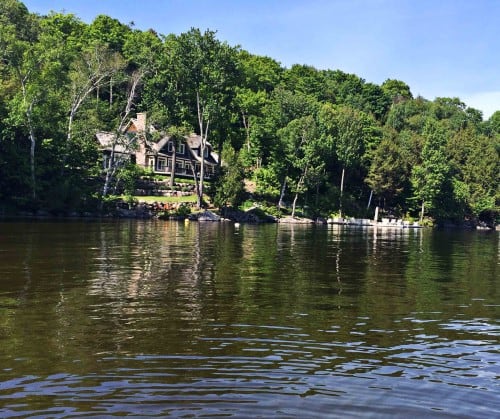 The next morning we awoke to a breathtaking view overlooking Lake Rousseau and the most delectable scent of coffee wafting through the cottage. Well rested (somehow Olga slept through Liza's snores), we were ready to cook and eat! Led by chef-extradonairre Andrea Buckett, we began the day with a breakfast of champions. Who would have thought to cook shredded and spiced potatoes in a waffle maker? (Rosti potatoes = breakfast game changer.) Liza tried the rosti potato while Olga opted for the waffle breakfast sandwich, both equally delicious.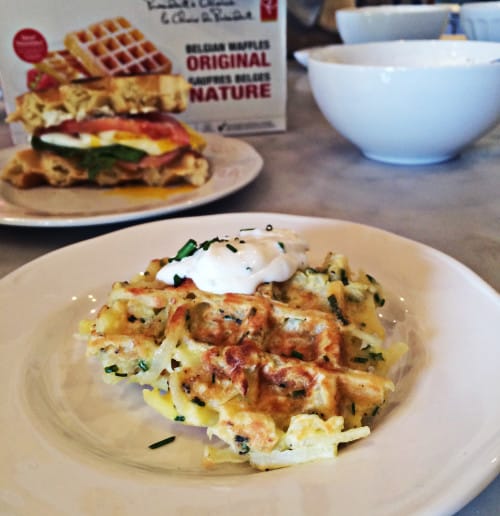 To burn off our breakfast, chef Andrea led a session of yoga. (Chef and yogi? She really is Wonder Woman). Olga looked like an elegant ballerina maneuvering through yoga poses whereas Liza looked more like a dying fish struggling for water. But it's yoga so there's no judging. (Full disclosure: this paragraph was written by Liza, and she looked far more graceful than she must have felt <——- Olga)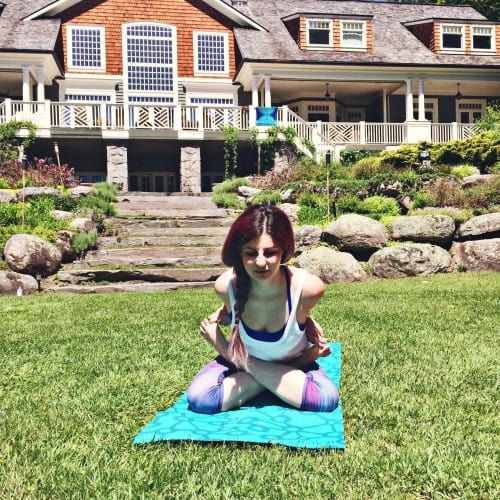 Then it was time for a good ol' summer BBQ on the deck! The best part? SO MANY SAUCES! Olga is all about the condiments. In fact, she prides herself on having eaten and enjoyed many a bun with nothing but condiments in her past life as a broke film student. Anyhow, back to our cookout in the sun; it was glorious! There were so many fresh ingredients and sauces to choose from that everybody made burgers exactly to their liking. There was also PC beer (WHO KNEW?). The rest of the afternoon was spent lounging around, wake boarding, and doing Soduku puzzles (if you're a nerd like Olga). We also came up with a homemade sangria recipe with our new blogger BFFs Kaylee Giffin and Gracie Carroll.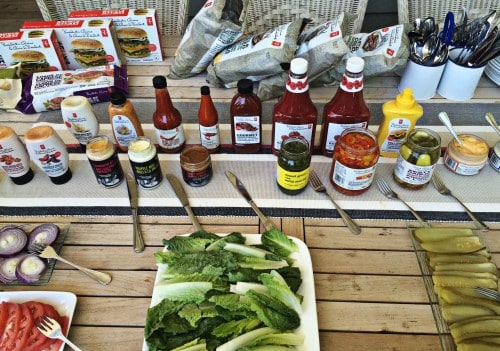 Before we knew it, it was time for our last supper. Why must all good things come to an end? WHY, LIFE, WHY? Luckily, a feast was prepared for the occasion. Maple smoked goat cheese, taco salad (SO, SO GOOD), roasted vegetables, grilled halloumi cheese and tender pieces of steak… just to name a few of a dozen dishes. We finished the perfect weekend with s'mores by the fire, cozy blankets and a girly movie night in a PRIVATE THEATRE where we watched the fine piece of American classical cinema known as Mean Girls. Told ya, it was just like adult summer camp!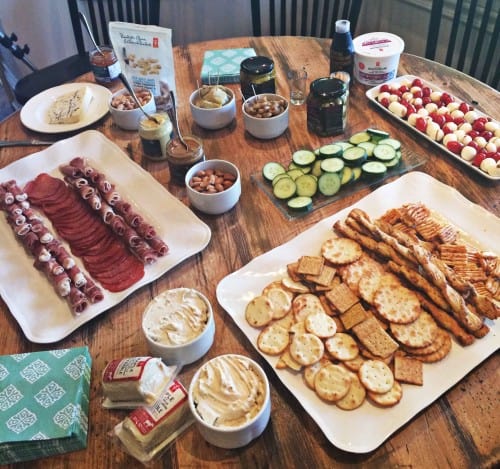 An overall unforgettable weekend full of great food, great drinks and great company – isn't that what the summer is all about?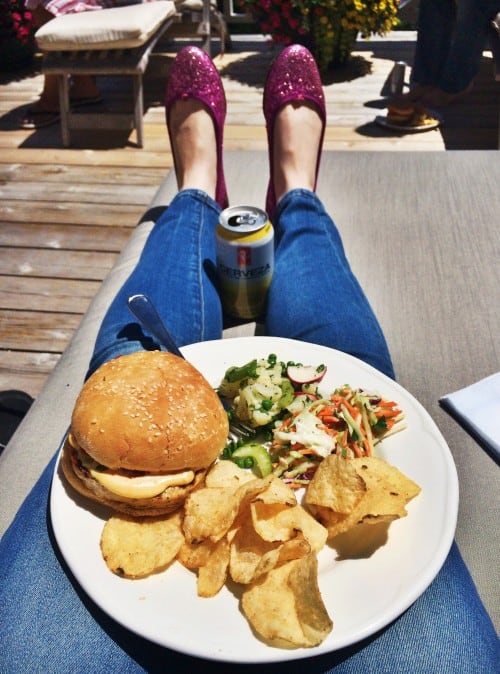 Since we had such a wonderful #PCSummer adventure, we want to share the experience with you by giving one reader the chance to sample our favourite PC products! Yeah, baby! Stay tuned for our #PCSummer contest coming up on the blog shortly!