This Paddy's Day Smoothie recipe is full of potassium to set you up for a great day!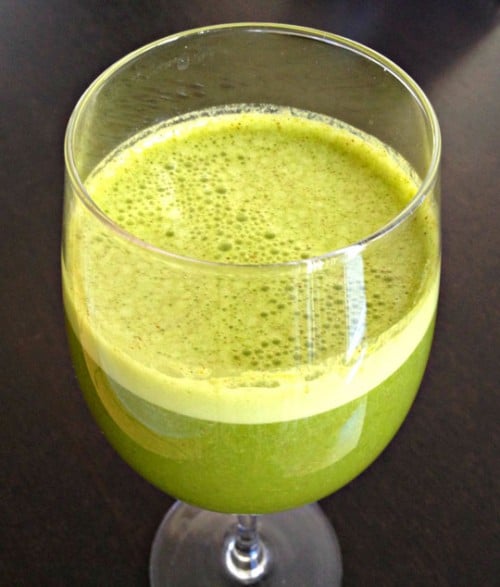 Ingredients
1 Cup coconut water (If you don't like the taste of coconut, go for almond milk)
½ frozen banana
1 scoop vanilla Sunwarrior protein powder
½ inch of fresh ginger
2 TBSP ground flax
1 TBSP almond butter (Unsweetened)
1 heaping serving of leafy green (if you can handle it, try dandelion greens, but be careful as they are quite bitter tasting).
Instructions
Blend all ingredients in blender and enjoy!

Mandy King is a Holistic Nutritionist and Gluten Free Guru who shares her expertise with She Does The City. For recipes and nutrition tips, visit her website, HEAL.