5K might get you some 'likes' and a winky face, but 10 or 15K will earn you layers upon layers of multiple claps and prayer hands. (And that's what we really want, isn't it?)
If your Facebook and Instagram feed is anything like mine, you will have noticed a trend: suddenly all your stylish 'friends' are running. You know this not by their status updates, but by the carefully filtered images that include a faded Nike swoosh and the stamp of a distance.
I often find myself staring at these photos, and then looking down at my chocolate-chip muffin, wondering if I'll ever become a woman who runs. Dear Nike, Goddess of Victory, can I do it? But rather than lace up and go outside, I did what I do better than running: poke, inquire and dig for information.
First things first. What is the meaning of the above photo? How did it come to be? Who are you women, all dressed in black? Can I join your lunch table? Powerful, fit and fierce: they make me want it. Whatever 'it' is.
Here's the short story: Nike asked lifestyle blogger Sasha Exeter, of SoSasha, to put together a running team. So Sasha (heh) picked fifteen women (of different ages, running abilities and professions) to train together for the Toronto Nike 15K in June. The go get 'em squad meets Mondays to run as a pack, and each woman trains on her own as well.
We asked Sasha and three of her teammates to share their secrets.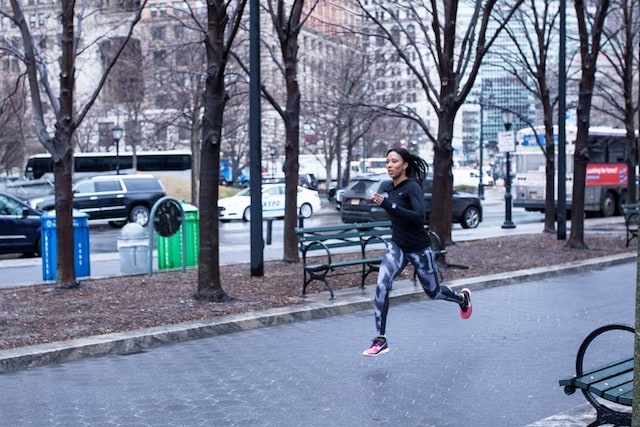 Sasha Exeter
When and why did you start running?
I was an athlete my whole life. I picked up tennis at the age of five as my parents are avid players of the sport. I played both on the national and international level as a teenager and accepted full athletic scholarships to Indiana State University and Howard University in the US. It was at the latter where I was diagnosed with a rare kidney disease.
Fast forward a few years later, I started to experience major health issues relating to my renal problems and was in and out of hospitals for over a year. I was told by my doctor that I would never maintain a normal lifestyle again. Throughout the many months of bed rest, I developed fibromyalgia – a deblitating chronic pain syndrome. To make matters worse, these conditions lead to depression. I was at an all-time low in my life. I decided to take my health into my own hands and began doing research on my conditions and became obsessed with discovering alternative ways to help improve my health. I read over and over again that one way to combat my pain-related issues due to fibro was to get moving and exercise. I was on so much medication that driving was not really encouraged. I did not feel like going to a gym anyways, as I was self-conscious about my weight gain.
As much as I disliked running, I decided it was time to give it a try. Why? Simply because it was the most accessible form of exercise. It cost me nothing. All I needed was shoes and I could roll out my front door and hit the ground running (literally). This was back in 2012 and I haven't stopped since.
What does it do for you? 
Running does so many things and I am so thankful that this sport is in my life. After suffering for so long both mentally and physically, running has given me my confidence back. I am the fittest I have ever been in my life. The release of endorphins I get from outdoor running has helped me battle depression and my fibromyalgia symptoms. I have also gained some amazing friendships along the way. Strong bonds have been created on many Saturday long runs and races.
What's your current power song?
I am currently listening to a mix created by Andrea Yu (@Yuknodis), one of the girls on my #OnTheRunTO squad. We are all preparing for the Nike Women's 15k in June and she graciously created an hour long mixtape to keep us motivated during our training. It's available on SoundCloud and can be found here.
Where is your favourite place to run in TO?
Call me crazy, but I love running in the downtown central core. Moving through different neighbourhoods and people watching makes the time go by quickly. I also really like running along the waterfront in the summer months and hitting the trails in David Balfour Park.
Advice to newbies?
Everyone has to start somewhere, so don't get discouraged if you need to take breaks on your run route in the beginning. Just keep plugging away and before you know it, you won't need to take any breaks at all and you will want to start increasing your mileage. Make sure to do some dynamic stretches pre-run, cool down/stretch post-run and utilize a foam roller to avoid injury. Last but not least, get a complimentary gait analysis done at a Nike retail location. A specialist will anaylize how you run to determine the right shoe for you, which can make the world of a difference when you're running.
 Favourite post-run snack? 
I have an obsession with peanut butter and I love pairing it with bananas for some strange reason. My fave post-run snack right now is gluten-free or spelt bread toast topped with Adams peanut butter, bananas and a touch of honey.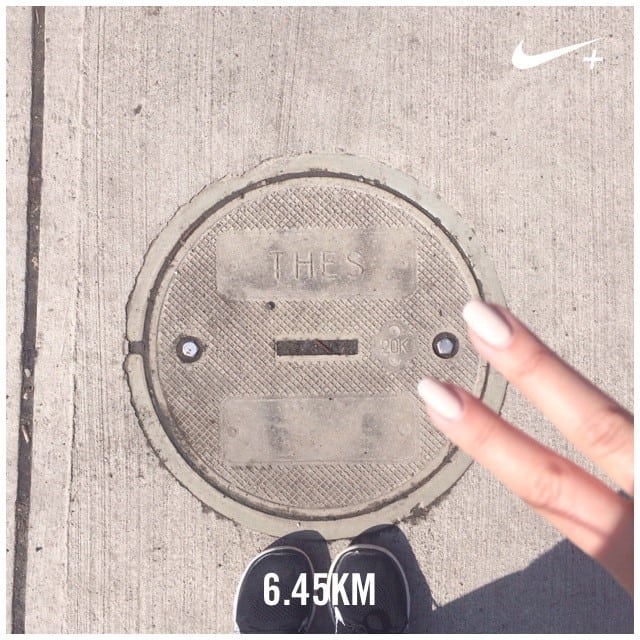 Kate Makinson 
Why did you start running?
Running has been my exercise of choice for years (HATE the gym, HATE group exercise). It's always been a way to get out of my own head. In fact, the physical benefits really are secondary. I call it "chasing endorphins" because I honestly never feel better than I do post-run. Not only does my skin glow, but more importantly I feel strong (mentally) and accomplished . It honestly makes me feel alive. I've never committed to as it much as I have in the past 4 months or so. I was super inspired by the images I saw on social media last fall of some Toronto women I know (Sasha included) completing the Nike Women's San Francisco Half Marathon. On January 1 of this year, one of my resolutions was to run more with the goal of running a big distance race in 2015. I'll be running the Nike Women's 15k on June 14th and I'm psyched!
How has it changed your life?
In addition to the plethora of physical and  mental benefits, running has helped me find balance. Working in a fast-paced industry, it often feels like I don't stop. Increasingly, one of my favourite things to do at the end of a long work day is to throw on my runners and run straight out of my office. That 45 minute break either sets me up to happily put another couple hours in if need be, or re-sets my brain to move to "me time" at the end of my day. Luckily for me, the Nike Loft is only a few doors down from my office on Richmond Street so it's easy to stay motivated.
What's your current power song?
I'll admit it: TSwift's 1989 album has been my running soundtrack for about 3 months now. Can't get enough of that girl. She's killing it. Bad Blood is particularly motivating when I feel my pace is slowing.
When/where is your favourite place to run in TO?
Now that the weather is cooperating (FINALLY), I love running the waterfront trail. I run from my house in the Annex, down through Trinity Bellwoods, to the foot of Strachan and then westbound along the water. It's GLORIOUS. The ultimate running route in the city, however, isn't actually in the city at all. As a kid who grew up on the Island, I've been spoiled by the boardwalk route from Wards all the way down to Hanlan's Point. It doesn't really get better. I'm super psyched to run the Nike Women's 15k with my #OnTheRunTO girl gang there in June. Home-turf advantage!
Advice to newbies?
Listen to your body. I didn't a few months back and strained both my right calf muscle and hip flexor – OUCH. It meant no running at all for close to two months which was super frustrating. There are resources available to anyone who wishes to get out there and hit the pavement. Set up a gait analysis with a specialist to ensure you're wearing the right shoes from the outset – this will help avoid strain, pain and potential injury. If you think you'll need additional motivation, sign up for a running group. Nike Toronto has a crazy amount of programming available for FREE all over the city, every week. It's a great way to meet like-minded people who can help to inspire you and push you further. It was at the loft that I got to know Sasha beyond just seeing her at events around town. Joining her #WeRunTO team has only made running more rewarding. I've met a whole gang of amazing women as a result who I now have the pleasure of training with every week.
 Favourite post-run snack? 
Lately, I'm all about protein. Post-run, I crave eggs. Hard-boiled, scrambled, poached, whatever. And water, lots and lots and lots of water.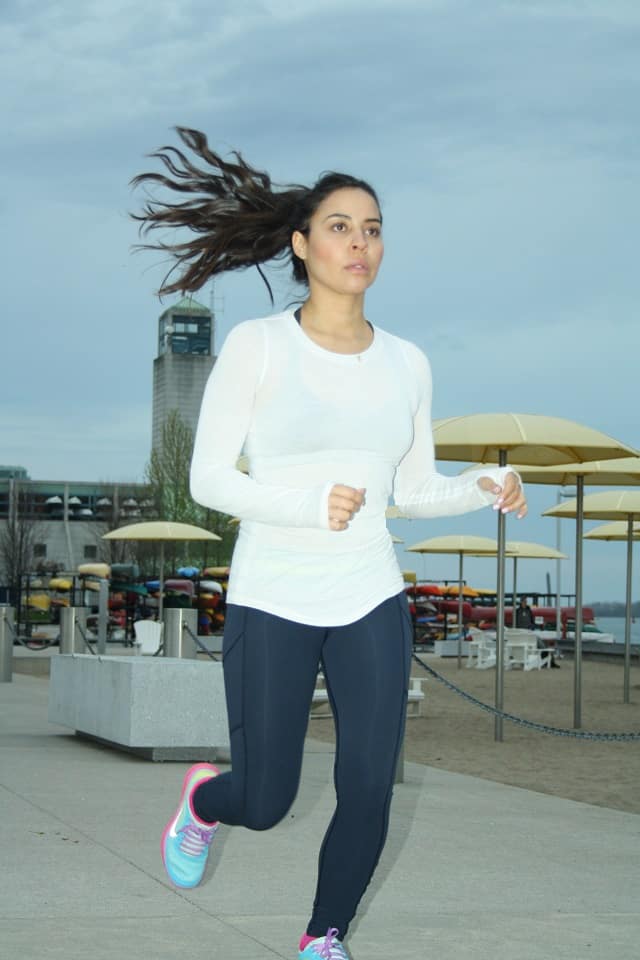 Alexandra Nikolajev
When and why did you start running?
I ran in high school but as an adult I began running three years ago as a way to combat my anxiety. I was extremely stressed with work and it was taking a major toll on my health. My doctor suggested I try running as a way to exert some of that negative energy.
What does it do for you?
Running is my time to think. It's my time to just get out on the road and relax. Running is my way of feeling completely calm. It's my favorite part of my day.
What's your current power song?
'The Wolf' by Mumford & Sons.
Where is your favourite place to run in TO?
The Harbourfront. Between the people watching and the water, I am just totally energized when I'm out there.
Advice to newbies?
I know it's hard and I know it hurts but stick with it. Every time you step out it'll get that much better.
Favourite post-run snack?
I love making protein shakes. Toss some mixed berries and avocado in there and I'm sold!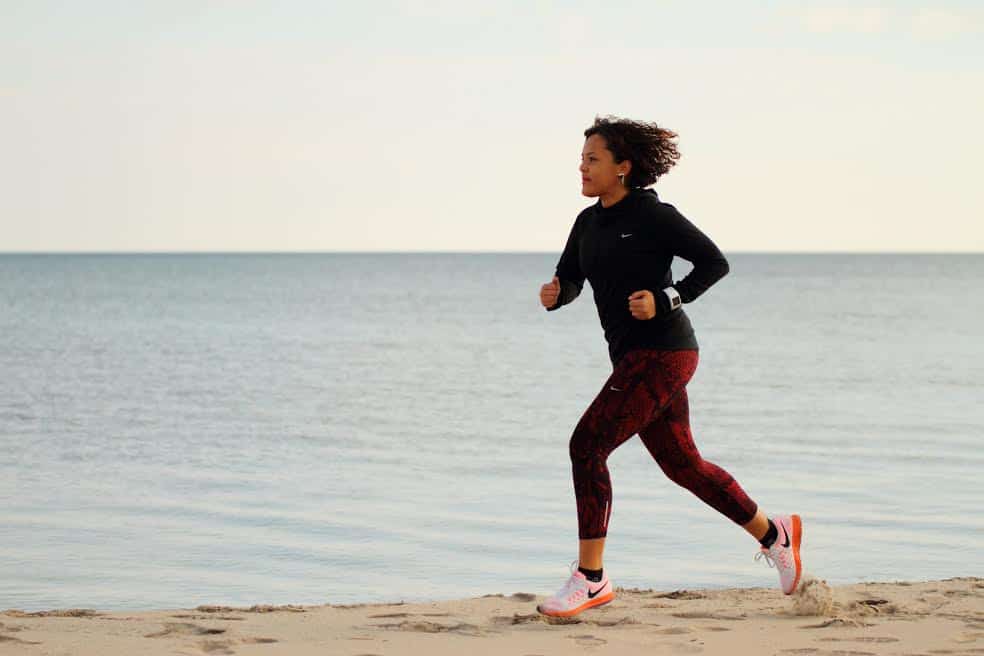 Melissa Doldron
When and why did you start running?
I used to compete as an amateur boxer and ran to support my cardio endurance for that sport. After a shoulder injury sidelined my boxing, I began to take my running more seriously. It's been about 4 years now since I've been consistently training and racing.
What does it do for you?
Running is the perfect metaphor for life. It brings joy and pain, highs and lows, ultimately it keeps me healthy, happy and has introduced me to an amazing community of runners worldwide who share the same passion!
What's your current power song?
Oldie but goodie: 'Push It' by Rick Ross.
Where is your favourite place to run in TO?
The trails of Glendon Forest in Sunnybrook Park.
Advice to newbies?
Patience. Proper warm up. Stretch and strength train!
Favourite post-run snack? 
Clif bar! The mint chocolate or coconut chocolate flavour.
Have these ladies inspired you to form your own pack? Maybe just do it?
Learn more about the Toronto Nike Women's 15K right here.