As August comes to an end, with a new month and chillier season on the horizon, this week is your last chance to enjoy a bunch of the best Toronto summer happenings. Fill up your week and long weekend with movies, art exhibits, immersive experiences and performances. Savour these events and activities, especially the outdoor ones, while summer is still here.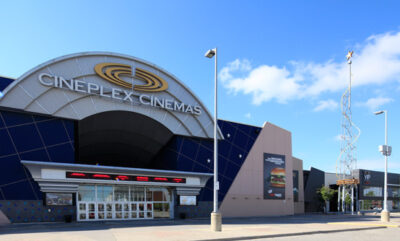 Watch $3 Movies at Theatres Across Ontario This Saturday
Is there a summer blockbuster you haven't had a chance to watch? Kick off your long weekend with a day at the movies for only $3 this Saturday, September 3. In celebration of National Cinema Day this Saturday, more than 3,000 movie theatres across the continent will be offering $3 tickets to any movie, at any time. All Cineplex locations are participating, as well as 3 independent theatres in Ontario: Oakville's Film.ca Cinema, Hamilton's The Westdale, and London's Hyland Cinemas. View the full list of participating Canadian locations.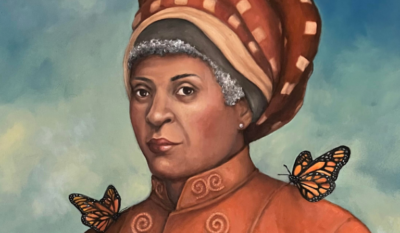 Visit the Dis/Mantle Exhibit
On now at the Spadina Museum, explore the new exhibit Dis/Mantle, inspired by freedom seeker Louisa Pipkin and the work of Black abolitionists. In the 1870s, Pipkin escaped enslavement in the US and came to Canada, where she worked for the homeowners of the historic Spadina House. Dis/Mantle reimagines her story through the lens of Afrofuturism—painting a picture of Pipkin as the owner of the house, operating it as a safe haven for those seeking freedom through the Underground Railroad. At the exhibit you'll also find plenty of visual art from Canadian artists from the Afro-Caribbean diaspora, including lead artist Gordon Shadrach. Visit the exhibit by joining a free guided tour on Wednesdays through Sundays.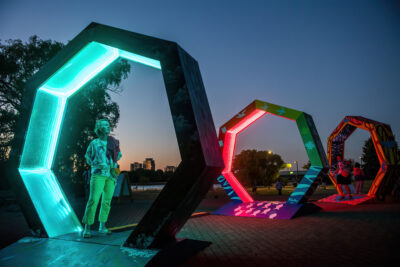 Step through a Portal at Port Credit
This week is your last chance to visit this immersive art installation along the waterfront in Port Credit. These 10-feet tall, glowing portals were designed by 5 local women artists and are on display at JC Saddington Park through the long weekend. Each one draws inspiration from Port Credit's natural beauty and the vibrance of the community. Head out for a peaceful evening stroll by the lake, take in the artistry, and get a photo under the colourful LED lights.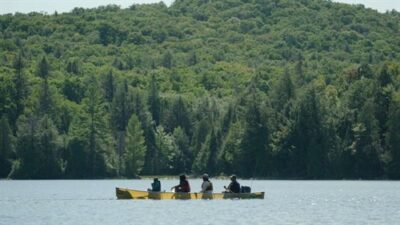 Celebrate the Long Weekend at Hot Docs
In anticipation of Labour Day, the final installment of Hot Docs' Cottagecore screening series happening this Tuesday is The Long Weekend, a nature documentary set in Algonquin park and filmed over last year's Labour Day long weekend—the busiest in the park's history. The doc explores the park from the perspectives of two queer immigrants and a mother and her children camping for the first time. Described as "a celebration of diversity, the power of wilderness experiences and the deep bonds of family and friendship," this sounds like a reflective and eye-opening watch and a perfect way to mark the long weekend. After the screening, stick around for a Q&A with director Catie Lamer and producer Stuart Henderson. Grab your tickets here.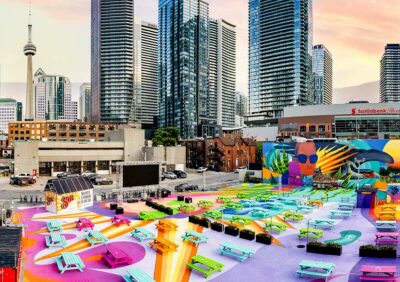 Bumble BFF Outdoor Screening: Ferris Bueller's Day Off
This is the final week to experience Bumble BFF's Toronto Outdoor Screenings at the brightly painted RendezView patio. To close out the summer they'll be screening Ferris Bueller's Day Off— just in time for back-to-school season. Arrive early and get a tarot reading, or challenge someone to a game of giant Jenga. More on this series and what it's all about.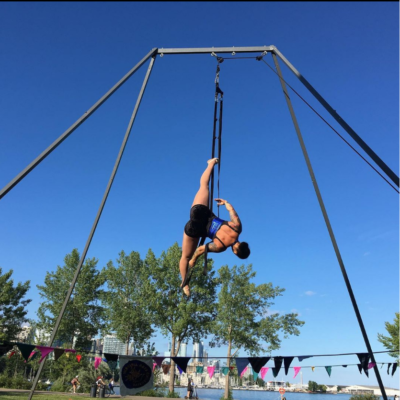 Garden Fae Aerial Performance in Trillium Park
There's always something happening at Ontario Place, from films at the Cinesphere to free weekend yoga classes in Trillium Park, to the Imagination Playground and the epic floating water park (closing August 30). This week is your last chance to see Garden Fae, a series of aerial performances at Trillium Park. These mesmerizing shows by the waterfront celebrate the beauty of the surrounding gardens and are free to watch. Bring a picnic and enjoy the show this Wednesday, from 6pm-8pm.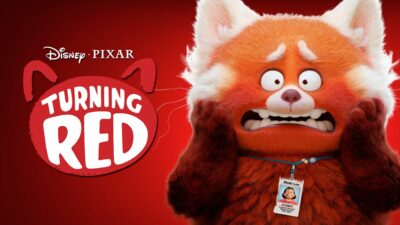 Outdoor Screening of Turning Red at Christie Pits
Bring a blanket, gather some snacks and settle in on the hills at Christie Pits park for a free screening of one of the year's biggest animated movies, Turning Red. There's no better place to watch this heartfelt film set in Toronto—see if you can spot all the Canadian references! Director of Turning Red and Scarborough native Domee Shi will introduce the film and greet the audience virtually from LA. Bring the kids along for this family-friendly event this Thursday (September 1) at 8pm.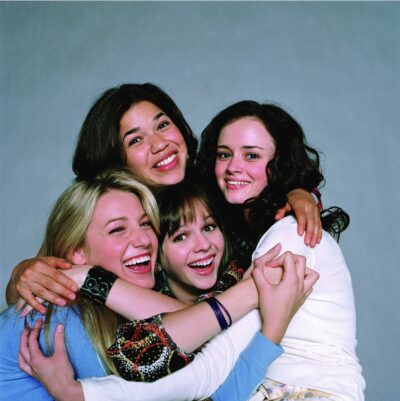 Watch The Sisterhood of the Travelling Pants at Revue Cinema
As part of the "We Really Like Her" series, celebrating women in film, the Revue Cinema is hosting a screening of the nostalgic coming-of-age hit The Sisterhood of the Travelling Pants. Watch the adventures of best friends Carmen, Lena, Bridget and Tibby as they spend their first summer apart. As they each go on their own journeys of self-discovery, the magic of a certain pair of jeans (and friendship) will keep them connected. Catch this heartfelt film on Thursday (September 1). Tickets are $16.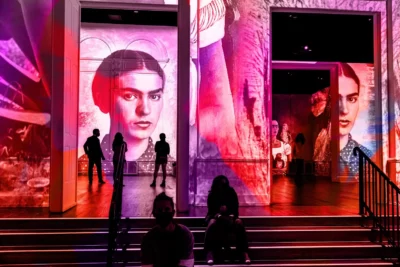 Visit Immersive Frida Kahlo, closing Sept 5
If the Immersive Frida exhibit has been on your radar for a while, now is the time to get your tickets! This is the last week to immerse yourself in the iconic life and work of Frida Kahlo, with a journey through her adversities and triumphs. See her art on a large scale like never before, with 360° displays and 500,000 cubic feet of art. Tickets for the final few days are selling fast.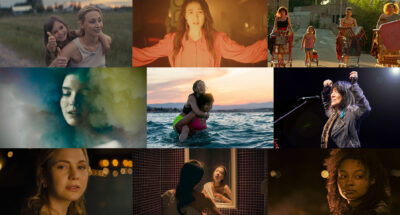 Get Ready for TIFF—Single Tickets go on sale Sept 5
The Toronto International Film Festival kicks off next week on September 8, but now is the time to start planning your TIFF experience! The schedule of screenings and events is out now, and single tickets are on sale to the public starting Monday, Sept 5. Overwhelmed by all the choice? We put together a guide of 23 must-see films that are coming to the festival this year— they tackle a broad spectrum of issues, and they're all directed by women filmmakers that are speaking up and driving change.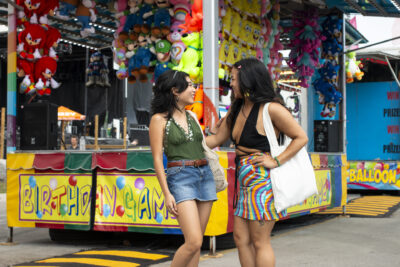 Last week of the CNE!
This is your final week to head out to the CNE and experience the magic! Try the wacky food, thrill yourself on the wild rides, hit the games garage or just enjoy the sounds and sights of the fairgrounds. The CNE is running until September 5—take it all in day or night.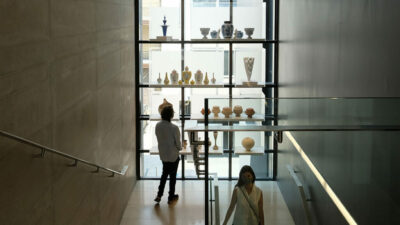 Free Weekend Admission at The Gardiner Museum until Labour Day
When was the last time you visited this beautifully designed space? Admission to The Gardiner Museum is free this long weekend! Until September 5, discover the work of Z'otz Collective in their exhibition hall, including ceramics, drawings, a large-scale mural, and hands-on activities. From Wednesday to Sunday, The Gardiner is offering playful and collaborative clay activities for families. It's also an ideal spot to visit if you are looking to pause and think amongst stunning surroundings. Plan your visit.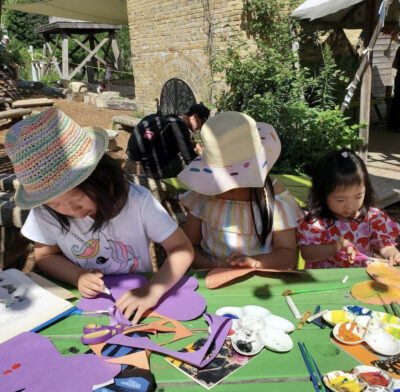 Summer Wednesdays and Weekend Events at Evergreen Brickworks
If you haven't yet enjoyed a Wednesday evening at Evergreen Brickworks, we encourage you to do this as a really lovely way to break up the work week. This Wednesday, grab a bite a local food truck, get in a hike before sundown, and unleash your competitive side for a Trivia Night event. If you can't swing a mid-week visit, there is always tons on offer on the weekend! If you're looking for some fun for the kids, the Children's Garden is available for supervised Weekend Nature Play this Saturday (Sept 3) from 10am – 3pm. More ideas here.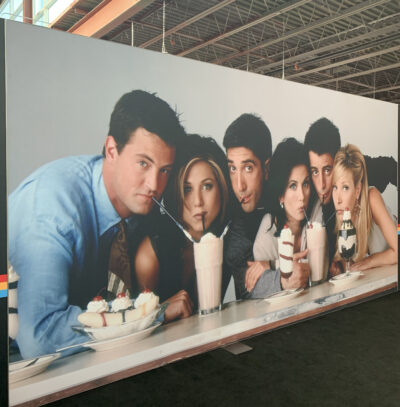 Check out The FRIENDS Experience at Yorkdale Mall
Doing some back-to-school shopping this weekend? If you're at Yorkdale Mall, make time to check out The FRIENDS Experience. With 12 nostalgia-packed rooms and activations, fans can step into the iconic television show and recreate memorable scenes such as PIVOT-ing Ross' couch up the stairs and trying on all of Chandler's clothes. Tickets start at $30.50 and can be purchased here.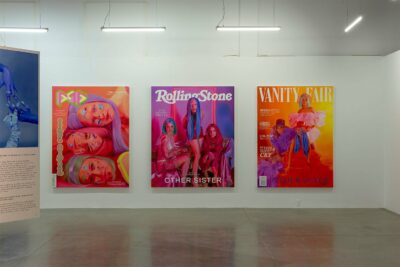 Jen Mann exhibit at Arsenal Contemporary Closes Sept 3
For her project Other Sister, Toronto-based artist Jen Mann has constructed an elaborate, fictional narrative that critiques our contemporary culture of self-representation. 'Other Sister' is the persona and name of the girl-pop group that consists of the artist and two of her friends that are sisters. Work includes painting, sculpture, sound, video, performance, merchandise and social media components, all convincingly designed to represent the band. The exhibition playfully mixes vocabularies of art and marketing, and confuses boundaries between fact and fiction. Enter and exit through the gift shop where a vinyl record produced by the band, and other related merchandise is available for purchase. FUN. We've been a fan of Mann's for a long time, and this exhibit is a must-see for art lovers. Other Sister closes this Saturday, Sept 3; gallery hours are listed on the Arsenal Contemporary site.