Fill your week with cool art, jaw-dropping documentaries, outdoor fun, and cabaret.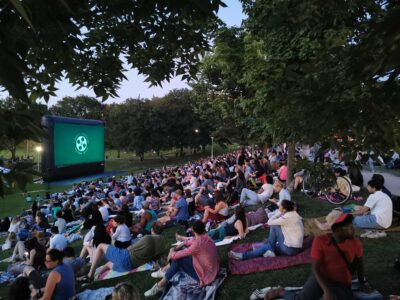 Watch Cabaret at the Toronto Outdoor Picture Show
Head over to Christie Pits on Sunday, August 14 to enjoy an evening of Liza Minelli's Oscar-winning performance as Sally Bowles in Cabaret. The iconic musical is currently celebrating its 50-year anniversary! There are only a few weeks left of the Toronto Outdoor Picture Show, so experience a movie under the stars while you still can.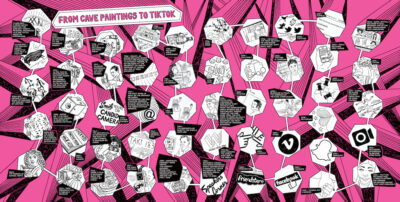 LAST CHANCE: AGO's I AM HERE Exhibit Closes on August 14
If you haven't yet checked out the incredibly cool I AM HERE exhibit at the AGO, this is your final week to do so. I Am Here explores how humans have documented themselves over time, featuring artworks from the Renaissance to the present. It's a fun and fascinating exhibit with an impressive range of work that includes pieces by Patti Smith, Tavi Gevinson, Annie Pootoogook, Keith Haring, Jean-Michel Basquiat, as well as notable Toronto artists including Fiona Smyth, who created the must-see mural Cave Paintings to TikTok: A Timeline of Self-Documentation (2021).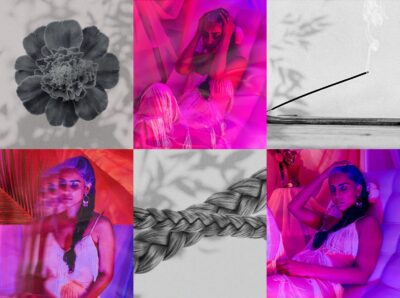 Last week of Summerworks performances
Summerworks continues this week around the city with a bunch of live and interactive performances. From August 8-10, you can participate in Higher Hair, an immersive experience that invites you to contemplate all the stories and ancestral connections held in your hair. And from August 11-13, award-winning artist Natasha Adiyana Morris dissects all your relationship questions in her solo variety show half n half — expect a live band, spoken word, comedy and audience interaction.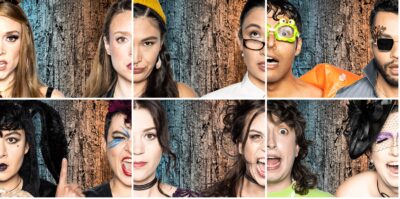 Witness a unique theatre experience at Trojan Girls and the Outhouse of Atreus
Playing at Factory Theatre until August 28, Trojan Girls and the Outhouse of Atreus follows the teenagers of New Troy, Canada and their parents during an eventful summer night — and both storylines are plays are performed simultaneously! "I'm interested in the ways that we can break down the typical- enter into a theatre, the lights go dark, the show begins and then the play is over," playwright Gillian Clark told us. Drawing equal inspiration from Greek tragedies and teenage drama, with over 100 costume changes, this won't be your average trip to the theatre.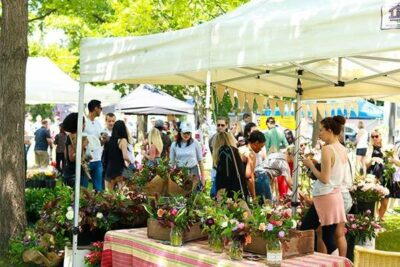 Stroll through the Toronto Flower Market
This Saturday, August 13, the Toronto Flower Market will return to the grounds of CAMH with dozens of vendors displaying locally grown blooms. Stroll through and browse the variety of cut flowers, plants, succulents, hanging baskets, seedlings, dried flowers, as well as tasty treasures like local honey. The Flower Market only has 2 more dates this year, on September 10 and October 8, so don't miss out on this beloved market.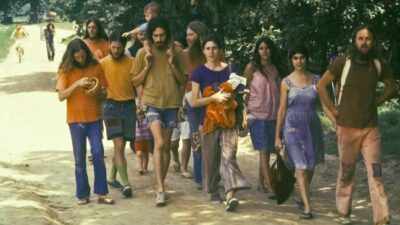 American Commune screens at Hot Docs Cinema
On Sunday, August 14, head to Hot Docs Cinema on Bloor Street to check out cult doc American Commune. Raised on The Farm—one of the largest and longest-standing communes in the US born out of the 1970s hippie movement—two sister documentarians confront their unconventional upbringing for the first time since they left the commune in 1985. This screening is part of the Pastoral Fantasies: A Cottagecore Series, inspired by the aesthetic that has taken over social media (think floral prints, fancy teapots, Jane Austen, Taylor Swift's Folklore, puffed sleeves). See other films in the series.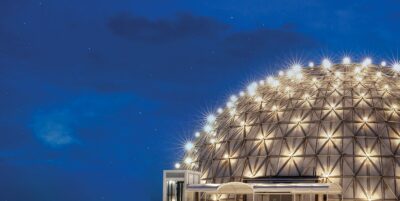 Things Happening At Ontario Place
Cool off at the giant inflatable water park, hit the Cinesphere for the IMAX experience—this week they're screening APOLLO 11, or join one of the free weekend yoga classes at Trillium Park. The waterfront is a great place to be in August.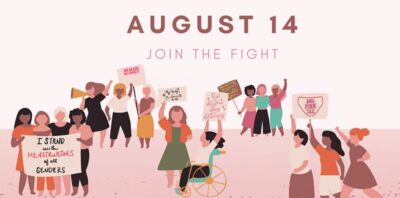 Protest for Menstrual Equity at Queen's Park
Join this protest at Queen's Park on Sunday to speak out in support of menstrual equity. Hosted by youth-led non-profit Menstruation REDefined, the protest is calling for equitable access to period products, and better education when it comes to sexual and reproductive health. The group will also be standing up for bodily autonomy and reproductive rights, in light of the recent overturning of Roe v Wade. Supplies to make posters will be provided. Show up, and join the ongoing fight.