July is here! Toronto is buzzing with summer arts events, from art fairs to exciting film premieres to powerful stage productions.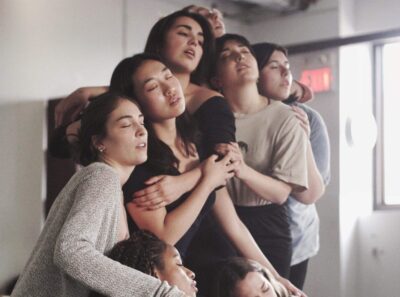 Toronto Fringe Festival
The Toronto Fringe Festival is a beloved celebration of live theatre, comedy, dance and musicals, returning this week for its 35th year! With more than 100 shows in a dozen venues, Fringe presents so many intriguing performances across genres. Support local and international performing artists, and discover a hidden gem. Need help choosing a show? See our guide to the incredible women-led productions featured at this year's festival. The festival will run from July 5-16.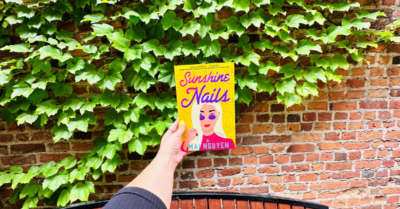 Sunshine Nails Book Launch
On July 6, celebrate the launch of Sunshine Nails, the tender, astute, and heartfelt debut novel from Vietnamese-Canadian author Mai Nguyen. Nguyen will be in conversation with author Ann Y. K. Choi, talking all things Sunshine Nails. Set in Toronto, and full of memorable manicures and even more memorable characters, Sunshine Nails is a humorous and heartfelt novel about family, resilience, and what it means to start over. It's a perfect summer read that packs a punch—enter to win a copy! More info on the launch event here.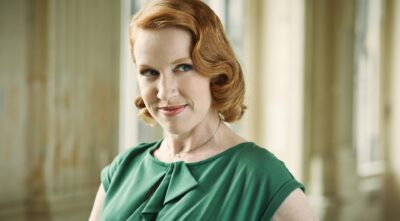 Alex Pangman & Her Alleycats
Head out for a groovy evening of swinging tunes and fancy footwork at this concert on July 6 from Guild Festival Theatre, featuring the delightful Alex Pangman and her Alleycats quintet. Canada's Sweetheart of Swing will transport you back to the roaring 1930s with her crisp, clear voice and impeccable song styling. Learn the steps for yourself before the concert, with a dance lesson from Swing Toronto. More info here.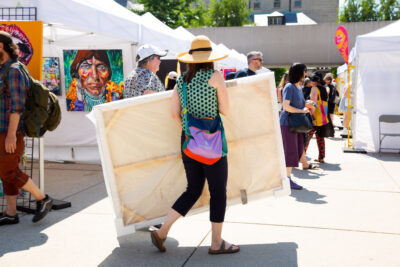 Toronto Outdoor Art Fair
Spend your weekend strolling through stunning creations and supporting local artists at the 62nd annual Toronto Outdoor Art Fair! This 3-day art fair returns to Nathan Phillips Square from July 7-9. More than 350 artists will be spread out across the square, displaying and selling breathtaking art, ranging from paintings to photography to sculptures to jewelry. You can also check out the fair's live music, dance programming, and captivating art installations, or take a guided art tour! More info here.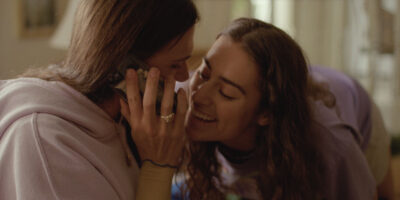 Something You Said Last Night
In theatres this Friday, Something You Said Last Night shares the story of Ren, a stunted millennial and trans woman on vacation with her overbearing parents. Directed by Luis De Filippis, founder of the Trans Film Mentorship, the groundbreaking film premiered at TIFF in 2022 and was the recipient of the Changemaker Award. The film has received praise for its authentic storytelling and portrayal of trans women. Check out the screenings at TIFF Bell Lightbox on Friday and Saturday, followed by Q&As with Luis, executive producer Julia Fox and cast members. Get your tickets here.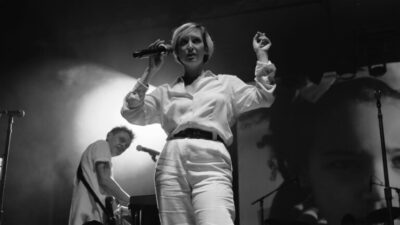 July Talk: Love Lives Here
When the pandemic brought live music to a halt in 2020, Toronto alt-rock band July Talk were determined to keep performing. Emerging director Brittany Farhat documents the months of panic and epiphany as their new drive-in concerts take shape. The film will screen this Saturday at Revue Cinema—July Talk band members will be in attendance for a post-film Q&A! More info here.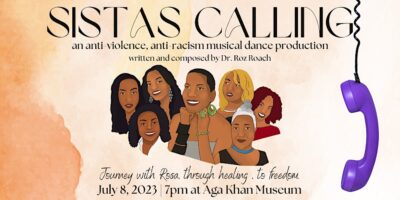 Sistas Calling
Sistas Calling is a riveting musical dance production that brings you along on the journey of an immigrant woman. Debuting at the Aga Khan Museum this Saturday, this moving production aims to raise awareness and spark conversations about anti-racism and anti-violence. More info here.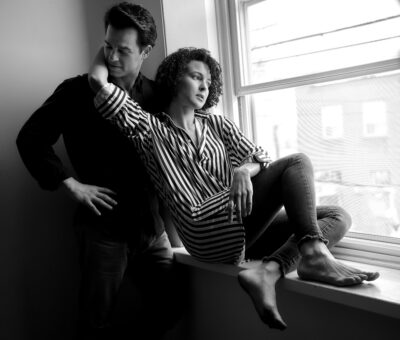 The Effect
Opening this Sunday at Coal Mine Theatre, The Effect is a darkly funny play from playwright Lucy Prebble, known for her work as a writer and executive producer on the hit HBO show Succession. The Effect is the story of two young volunteers who agree to take part in a clinical drug trial. Succumbing to the gravitational pull of attraction and love, however, Tristan and Connie manage to throw the trial off-course, much to the frustration of the clinicians involved. The play explores questions of sanity, neurology, and the limits of medicine, alongside ideas of fate, loyalty, and the inevitability of physical attraction. More info here.