It's sweater weather, spooky season, and primetime for anything pumpkin, so most events in the ciy have moved indoors. But there is still lots to experience this week in Toronto — cinema lovers can choose from food-themed and environmental-themed film festivals, and lots of quality programming at TIFF Cinematheque. Or, rock out at Venus Festival this weekend, take in a vibrant art exhibit or a thought-provoking comedy show.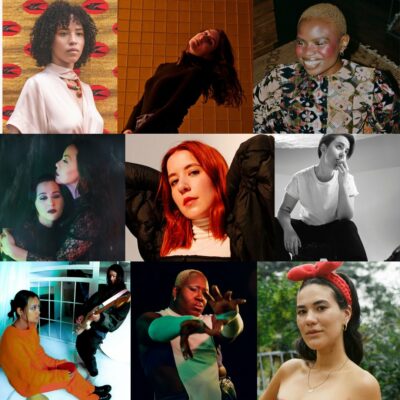 Venus Fest
This feminist music festival will bring all the energy and empowerment we need right now. Happening October 14-16, Venus Festival has a stellar lineup of artists over 3 days, including headliners Hannah Georgas, Vagabon and Austra. Venus Fest always has amazing, uplifting vibes and we can't wait for the electric performances this weekend. It's not too late to get your hands on a ticket!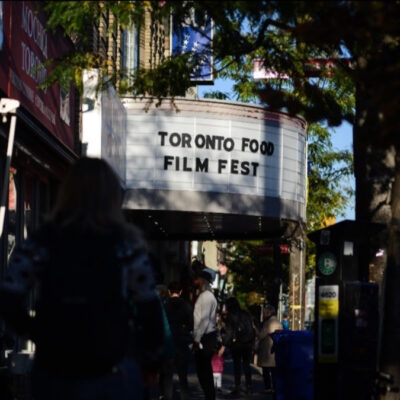 Toronto Food Film Fest
If you're a foodie, cinephile or both, this four-day festival is perfect for you. The Toronto Food Film Festival will screen thought-provoking, independent films about food at The Royal Theatre in Little Italy. The lineup includes films like Shade Grown Coffee, The Chocolate War and Umami. To complete the experience, each screening is paired with fitting snacks from local vendors! Savour a good film at this fest, running from October 14-17.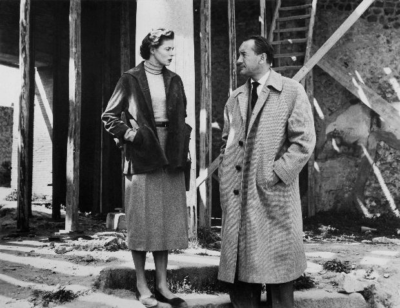 TIFF Cinematheque Programming
With a spotlight on Italian Cinema and a tribute to the late Jean-Luc Godard, there's lots to take in at TIFF Cinematheque this week.
Screening from October 14 to November 29, Lost and Beautiful: New Italian Cinema is a spotlight on internationally celebrated contemporary Italian filmmakers, and the rich history of Italian film. This week, three screenings will feature discussions with directors Alessandro Comodin and Michelangelo Frammartino.
Also beginning this week is Forever Godard, honouring the six decades of Jean-Luc Godard's revolutionary work and his profound impact on the world of cinema. You can see Week-end this Thursday, October 13, and Numéro Deux on Saturday, October 15.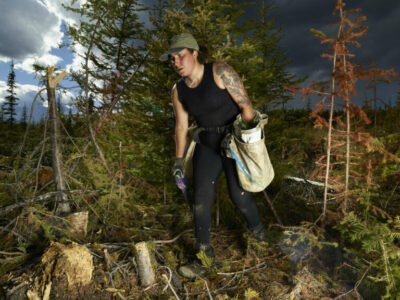 Planet in Focus Film Festival
Canadian and international filmmakers will be showing their environmental films at the Planet in Focus Environmental Film Festival, from October 13-23. With stories about wildfires, land exploitation and lots more about the climate crisis, the festival offers so many options for learning about our planet and what needs to be done to protect it. It all kicks off at stackt market this Thursday, October 13 with a screening of Forest For The Trees, the fascinating doc from Rita Leistner that explores the daily lives of Canadian tree planters. See the full schedule and purchase tickets for virtual or in-person screenings.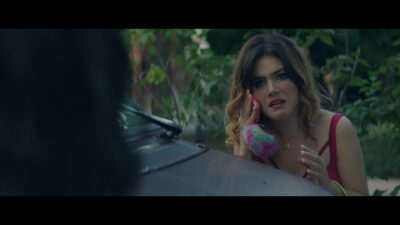 Premiere of We're All in This Together
Katie Boland's We're All in This Together premieres in Toronto this week. Based on Amy Jones' bestselling book of the same name, the film tells the story of a dysfunctional family forced to spend time together after their mother hurls herself over a waterfall in a barrel.
We had an exclusive first look at the trailer for the dark comedy film that explores themes of intergenerational trauma and addiction. Catch it at the Yonge-Dundas Cineplex on Thursday, October 13.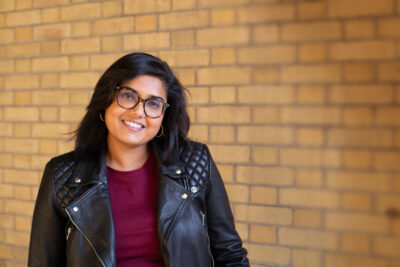 Come Here Often?
Bangladeshi-born comedian, writer, and theatre artist Shohana Sharmin's one-woman show has been described as "a dark comedy rollercoaster". Against the backdrop of a speed dating event, Shohana revisits all the moments in her life where she felt split in two: Bangladeshi vs. Canadian, body vs. mind, straight vs. queer. As a "feminist show driven by a soft shade of femme rage" this sounds like an intriguing mix of comedy and reflections on identity and belonging. Watch Come Here Often? on October 14 and 15 at Buddies in Bad Times Theatre.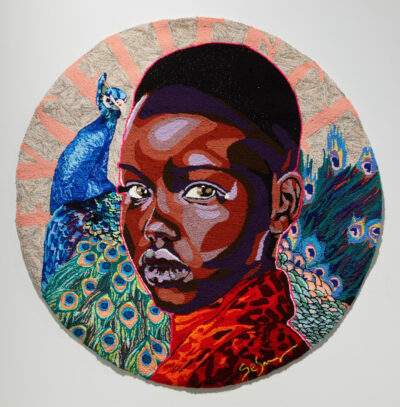 Textile Museum: Simone Elizabeth Saunders: u.n.i.t.y.
The bold and colourful textiles of Simone Elizabeth Saunders: u.n.i.t.y. incorporate motifs from the artist's Jamaican heritage, art history, literature and current events to depict inspirational Black female figures. With themes of Black joy, belonging, community and sisterhood, view this powerful exhibition at the Textile Museum of Canada in downtown Toronto starting October 12.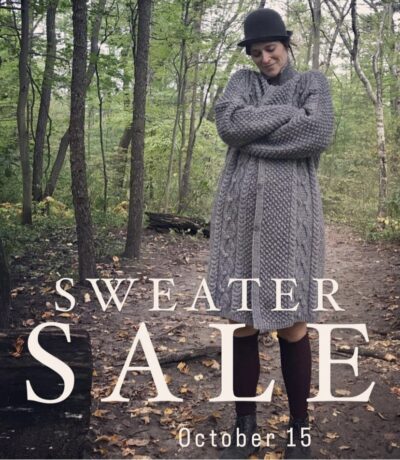 Sartoria Sweater Sale
Sweater weather has arrived! If you've been looking to cozy up your closet, Sartoria's annual sweater sale is happening this Saturday. Shop for all kinds of warm knits handmade in Toronto, including cashmere, vintage, and designer sweaters at their location on Bloor St. W — all of their loungewear and lingerie looks extra comfy too.