In this final week of October, there's a wide selection of arts, film and music events happening around Toronto. But if you're looking for something spookier in the lead-up to Halloween, we have another list dedicated to the season's best costume parties, markets, and horror film screenings. Whether frightful or delightful, enjoy what the city has to offer this week.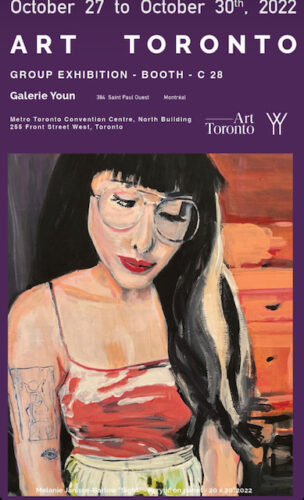 Art Toronto
From October 27-30, Art Toronto will take over the Metro Toronto Convention Centre with a curated selection of work from 150+ artists and 90+ galleries from across Canada, the US and abroad. This year's art fair has some specialized booths we're looking forward to, like Canadian Marie-Charlotte Carrier's 1200 sqft "held open" exploring the many ways we relate to one another and the non-human, and the large-scale ceramic sculptures by Sami Tsang, presented by Cooper Cole Gallery. Curated by Toronto's Ashley McKenzie-Barnes, "Material Memories" features work from three Ghanaian rising artists, never seen before in Canada. We adore the painting featured above by Melanie Janisse, check it out at Montreal's Galerie Youn booth. Get your ticket for this enriching art experience.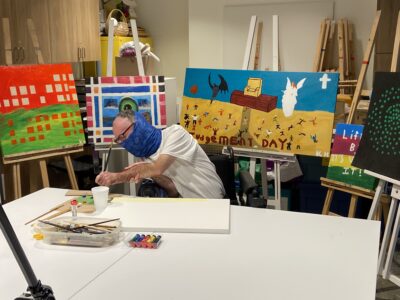 Rendezvous with Madness Festival
Rendezvous with Madness Festival (RWM) kicks off on October 27! This year is the 30th anniversary of RWM, the largest and longest running arts festival in the world dedicated to the intersection of mental health and artistic expression. The festival presents local, national and international work exploring themes of mental health, addiction, and recovery. Guests can explore films, media and visual art, performance, music, theatre and dance, in addition to panel discussions and in-conversation events. Check out our guide to the festival for the programming you won't want to miss.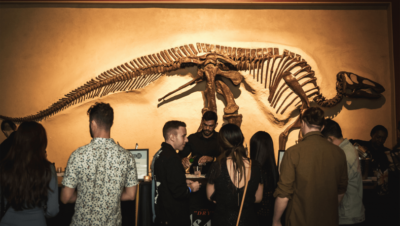 ROM After Dark – Fantastic World
October's ROM After Dark event promises to be a lively celebration of Earth's beauty, diversity, and uniqueness. The popular monthly 19+ event returns on October 28 with a talented array of Canadian artists set to perform, including feminist indie band Housewife, folk duo Basset, MTV award-nominated DJ Baby Q, and many more. Access to Kent Monkman's Being Legendary and Fantastic Beasts: The Wonder of Nature exhibits are included as well. Spend your Friday night wandering the museum and taking in curated art and performances. Grab your tickets now—Halloween costumes are welcomed!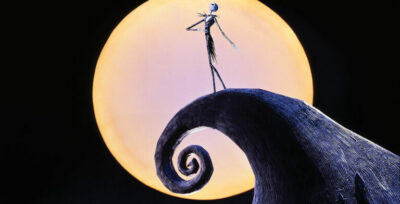 TSO's Epic Film Scores and The Nightmare Before Christmas
The Toronto Symphony Orchestra has an incredible lineup of performances this week, especially for film lovers. On October 25 and 26, experience the most powerful moments from your favourite movies as the TSO celebrates 100 years of film scores. Performances include unforgettable scores from films like The Godfather, Lawrence of Arabia, Pirates of the Caribbean, and The Avengers. If you're looking for a performance fit for the spooky season, on October 28 and 29 the TSO will play Danny Elfman's hits from the beloved The Nightmare Before Christmas. Tim Burton's quintessential Halloween movie will be projected on the big screen while the orchestra performs the spooky score. We already have goosebumps!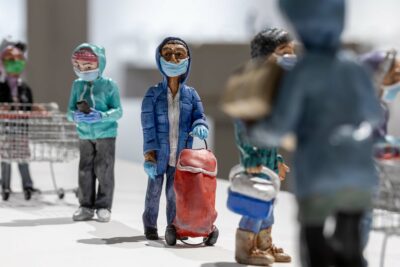 Miniatures at the Gardiner Museum: Karine Giboulo's Housewarming
With more than 500 miniature figures intricately crafted out of polymer clay, Karine Giboulo's new exhibit is open now at The Gardiner Museum. Housewarming takes visitors on a journey through a familiar household with stories to tell. As a response to the isolation of the pandemic, the Montreal artist created an exhibit that reflects on both the meaning of home, and the challenges we're facing as a society. In the laundry room, for example, a forgotten iron causes a forest fire, forcing animals to flee their natural habitat. This sounds like a fascinating exhibit that might make us think about home in a new light.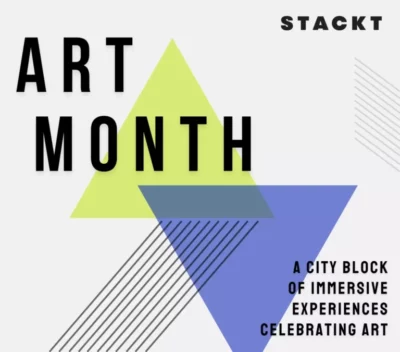 Art Month and Tech Week at Stackt Market
There's no shortage of things to do at stackt market this week. As October comes to an end, take in the final days of Art Month at the market, with plenty of interesting exhibits like Jack Jackson's award-winning photography in For The Love of Dog, or the illuminated sculptures of the collaborative installation A Longer Story. October 25-30 is also Tech Week, which will feature an array of new media, projection mapping + NFT pieces. Entry is free!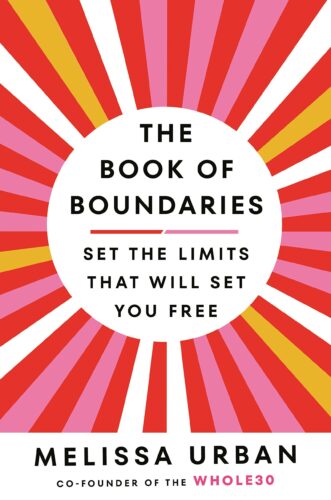 The Book of Boundaries Launch + Discussion
Melissa Urban's The Book of Boundaries: Set The Limits That Will Set You Free is a total game changer, especially for those who struggle with people pleasing and saying YES to too many things. At this launch event on October 26, Urban will be joined by Erica Ehm for a discussion about boundaries, burnout, resentment and anxiety. Tickets are $40 and include a seat at the session, access to a video replay for 30 days, and a hardcover copy of the book. Get better at saying NO—reserve your spot now.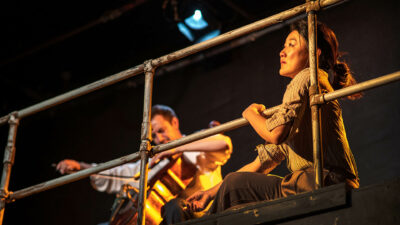 The Year of the Cello at Theatre Passe Muraille
There are only a few days left to experience The Year of the Cello. Co-created by Marjorie Chan and Njo Kong Kie and set in 1920s/1930s Hong Kong, this breathtaking production tells the story of two friends forever changed by their encounter with a cellist, whose music unlocks all that was left unspoken. Expect a poetic performance alongside live cello music. The show runs until October 29 at Theatre Passe Muraille. Tickets and info.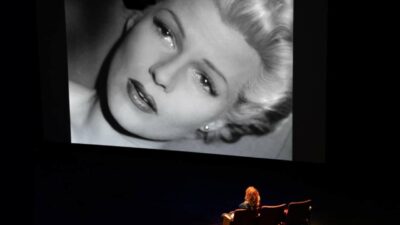 Brainwashed: Sex-Camera-Power
It's no secret that women are portrayed differently than men on screen—but do you always notice when it happens? And how does it affect women in the real world? Nina Menkes' eye-opening documentary dives into the not-so-subtle messages and imagery that are fed to us constantly in the movies, depicting women as objects—and men as subjects. With clips from hundreds of classic films and interviews with women and non-binary industry professionals, Brainwashed also analyzes the impact these portrayals have on real-world issues like sexual harassment, pay inequity and discrimination. Catch one of the three screenings this week at Hot Docs Cinema.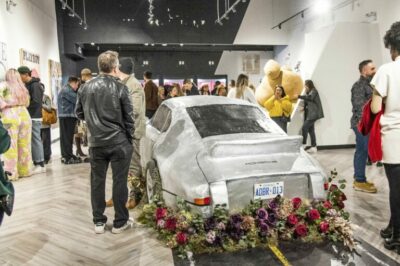 A Show With No Theme
This is the final week to take in the joy and artistry of A Show With No Theme, Toronto artist Briony Douglas' latest exhibit that boasts a deliberate lack of meaning. Briony's sheer talent and uninhibited creativity take centre stage at this new exhibit at 499 Queen West, featuring totally unrelated art pieces like a 20-foot teddy bear, an underground flower garden, and a life-sized car. The exhibit is open until October 30—see our photos from opening night for a look at what you can expect!