Toronto band YSSY released a single today as a response to the surge in anti-Asian racism. "The Window" is a catchy electro pop song, which is what YSSY—comprised of Elliot Caroll and Simeon Abbott (also in Dwayne Gretzky)—is best known for, but the lyrics carry an urgent and timely message: "We won't go back to how it was."
This is the first time Caroll felt compelled to address her Asian heritage in her music. "I wrote 'The Window' about my experience as an Asian-Canadian artist and woman. Just weeks later, the shootings in Atlanta happened and the Stop Asian Hate movement exploded. Representation isn't a simple solution to racism, but it is crucial. This song celebrates the change and activism we see happening in and outside of the entertainment industry— and as a band, we want to be a part of that change," says Caroll. "I'm hopeful we can get to a place where those who have been marginalized feel seen, heard, and accepted."
Inspired by her daring move to confront racism in her music, we connected with Caroll to ask her about her artistic choices and how the pandemic and #StopAsianHate movement has affected her creativity and work.
How has the Stop Asian Hate movement informed your artistry?
I had never touched on my experience or identity as an Asian-Canadian woman in my music until now. It wasn't—and still isn't—something I want defining me as an artist or songwriter. But watching what seemed like an endless surge in anti-Asian racism throughout 2020 and into 2021, I felt my identity was visible (whether I liked it or not), was relevant, and had the power to make meaningful art during a time where representation and solidarity is so needed.
What does the title The Window symbolize for you?
It's the feeling of watching a whole world of popular culture happen without you, without people who look like you, and wanting to get to the other side of the glass. That window is the frame through which I viewed most music, movies, TV shows, books, and magazines, for the majority of my life. In recent years, all kinds of diverse, incredible art is breaking through and being acclaimed in the mainstream. Whether it's Minari or Drag Race, whether you create or consume entertainment, if you're someone who hasn't seen yourself reflected much before, it matters a lot.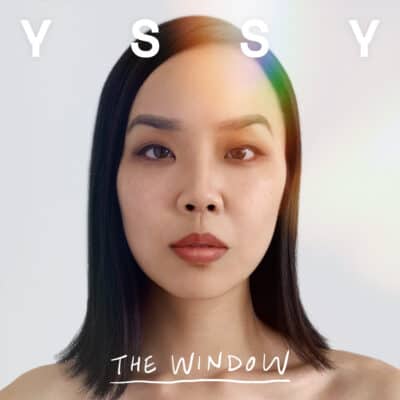 What has been the largest challenge producing music during the pandemic? How have you overcome this?
I feel pressure to use this time productively, as many people do. But even with access to gear and extra time, it's hard to feel super inspired without new experiences and interactions. Luckily we've always been in the habit of recording every little idea, so we have a trove of inspiration from better, not-locked-down times to dig through. Actually, some of the musical ideas from "The Window" came from that stockpile.
How would you like this single to impact people?
"The Window" is an upbeat, uplifting song because I'm glad to see change happening, despite all the pain right now. I hope it can be an anthem for those who want to celebrate that change, who are empowered to be a part of it, and who want to feel seen, heard, and accepted in the world around them. I hope it resonates with anyone with similar experiences to mine.
How would you say you've grown as artists in the past year?
Our debut EP from last year, The Way It Was, helped us develop the "YSSY sound" and our artistic vision for the band. We want to grow with every project, so we're taking that sonic vibe and letting it bloom more for our full-length record, which we're working on now and very excited to share.
Anything else you'd like to share with us?
Your streams and support make such a difference for indie artists, especially right now. So thank you for listening, and feel free to follow us and throw us on your work-from-home playlists!
Listen to "The Window" on Spotify, and follow YSSY on Instagram.