Food is more than just a way to nourish our bodies. It is an expression of culture, identity, a social activity, and according to Trae Nguyen, a love language.
Vancouverite Trae Nguyen is the proud daughter of a Vietnamese refugee and the creator of Hustler's Cookbook, an Instagram blog that showcases multiple ways to use your rice cooker. Hustler's Cookbook shares and embraces Asian values, traditions, flavours and stories through the art of cooking. Trae aims to address North America's long history of injustice towards immigrants and people of colour by re-integrating lost traditions into the public art scene.
We reached out to Trae to discuss how Vietnamese food has the power to make people laugh, smile and cry. We asked her about Hustler's Cookbook, her inspirations, her history, and her relationship with food.
Hustler's Cookbook is fun, informational, beautiful to look at, and inspires you to think about culture and food in a wonderfully impactful way. We love this account, and we think you will too!
View this post on Instagram
What made you decide to start this account? What was your original inspiration?
I started this account when I was a first year university student living on campus. The cafeteria would close at 8pm every night, but I'd get home from work at 1am most nights. I'd always miss dinner. My mother suggested I buy a rice cooker for the dorm, and I started to laugh because I couldn't just eat rice alone every night! Then one night, I started experimenting and discovered that I was able to cook all sorts of things inside a rice cooker.
Cooking for myself every night instilled a sense of self confidence. When it comes to Hustler's Cookbook I want everyone to know that we are all capable of cooking and feeding ourselves is a form of self love and identity. My inspiration when it comes to dishes are all the foods my family would cook as I was growing up. All the aromas, spices and textures that make my apartment in Toronto feel like home.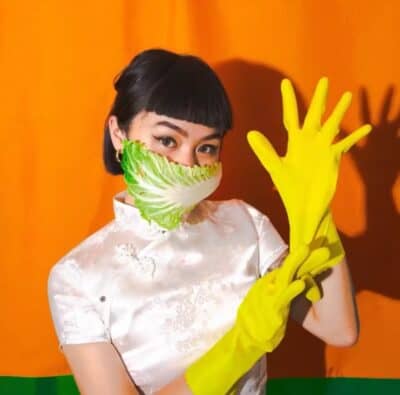 In your opinion, why is sharing about food a powerful way to tell stories?
Food is a love language, and that's most commonly the same amongst Asian families. I grew up in a household where rather than being told "I love you" – the love my parents had for me was shown through a bowl of cut fruit, or asking me "Have you eaten yet?" "It's your birthday, what do you want to eat tonight?" "Are you hungry?".
Food holds such an amazing part of our identity—culturally and even our relationship with taste, smell and texture. Something that I'm working on is my blog that explores the ways taste, smell and texture of food can evoke emotion. Stories that reveal the way it can trigger memories of not just eating, but also people, places and settings.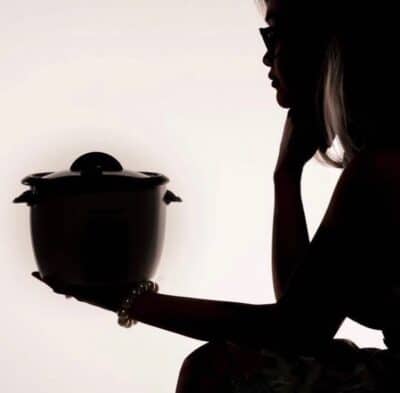 What were your favourite dishes as a child?
It's funny because my least favourite dish as a kid is called Thit kho which is a Vietnamese caramelized meat. It's the most commonly eaten dish in many Vietnamese households. A staple, as many call it. I disliked it so much as a kid because we had it so often. But now as an adult, I'm in love with it! I miss it so much and always ask my mother to make it for me when I'm home. The neatest thing about the dish is that everyone makes it differently and to their own liking. My grandma, aunt and mom all make it differently – but it's hands-down one of my favourites. I love how they put their own self into their cooking.
View this post on Instagram
How has this project made you reflect on your heritage?
This project means everything to me. The Hustler's Cookbook has helped me explore my identity as a first generation freelancer.
I work in the field of production—and already I am a visible minority. So I'm all over being able to elevate my Asian identity and experience through my work. I want to celebrate it and share these common stories amongst others.
As the child of a refugee, my father came here to Canada with very little resources, like many other refugees. He told me he always wanted to write a book about his experience of coming to Canada. I told him I'm not a writer, but I do work in this field of storytelling, and I'll always try my best to share his stories if not directly on a screen, but through my work ethic and how I proudly speak about my culture.
I love applying everything that I do for work, into Hustler's Cookbook. It has pushed me to learn little bits of graphic design, video, photography, styling and set design. The Hustler's Cookbook has become a work of healing for myself, and for my family.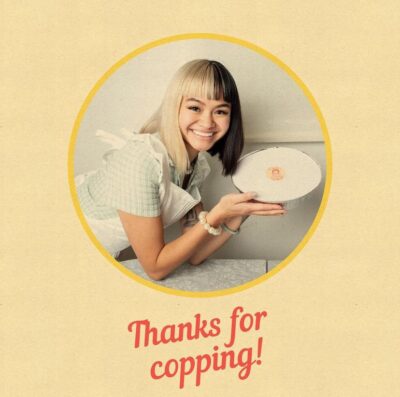 What does Asian Heritage month mean to you this year?
I love the fact that there is a month dedicated to celebrating to Asian Heritage. However, my hope for companies and larger corporations is to understand that we can't just stamp a month in our calendar, and only speak up about Asian Heritage for just the month listed on their marketing calendars. I feel the same way towards Chinese New Year campaigns and Black History Month. These things should be celebrated all year long.
Check out the Hustlers Cookbook feed and be inspired to whip up something delicious in your rice cooker tonight.