HelenJean, the Vancouver-based dress line by Katie Jeanes, is all about celebrating women—in all of our shapes and sizes.
Instead of selling dresses in number sizes, the company operates completely on each individual customer's measurements, creating a custom design for every single person. Whooaaaaa.
Here's how it works: You pick a dress that you like, then choose your colour and your Intention. Intention? Basically, instead of putting a size on the tag of your dress, HelenJean puts your Intention there. Choose anything you want! Is this your Sexy dress? Your Motivated frock? Your Positive piece? Whatever it is, pick it and own it.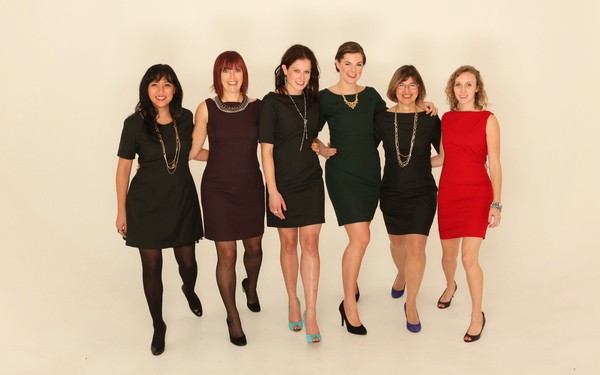 To finish up your order, enter in your measurements. They recommend getting a tailor to do it for you for the most exact results, but they've also posted a handy video in case you want to just get a pal to do it for you. Your custom made dress will arrive at your door within approximately three weeks. Plus, a $50 tailoring credit is included in the price of your dress, just in case you need a few lil' adjustments. Huzzah! A dress made literally just for you.
HelenJean is also running an Indiegogo campaign right now to help raise the money needed to open an online shop (since launching last fall, they've done all of their sales at trunk shows). There are just under 40 days left to donate—plus there are some great perks for those who contribute—so if you want to support this up-and-coming company, don't be shy!
Love your body, lady, cuz you look gooooooooood.