The Toronto Outdoor Picture Show (TOPS) has announced a fantastic lineup of free film screenings, and we couldn't be more excited for another summer of outdoor cinema in the city. This year, TOPS will screen 21 films for FREE in four Toronto parks (Fort York, Christie Pits Park, Corktown Common, and Bell Manor Park) as part of their "Another World" programme.
The films screening this summer invite viewers to get lost in new worlds, whether it's the depths of space, fantastical new realms or sacred cultural spaces. From classic flicks like The Wizard of Oz to blockbusters like Black Panther and Coco, to Canadian favourites like Viking and Riceboy Sleeps, there's something in this lineup for everyone. Bring your own blankets and chairs, find a spot on the grass, and settle in at sundown for a magical evening of cinema.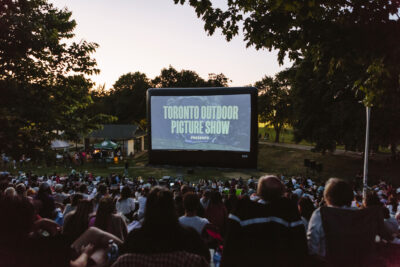 This year, TOPS is spotlighting Toronto filmmaker Danis Goulet, known for her Indigenous futurist dystopian thriller films, as well as directing for the hit TV series Reservation Dogs. Her short film Wakening and her feature debut Night Raiders will screen at the opening night of TOPS on June 22.
Here are all the films you can look forward to at the 2023 Toronto Outdoor Picture Show:
Fort York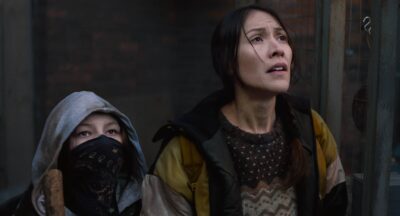 Night Raiders – June 22
Danis Goulet's Night Raiders is a dystopian sci-fi thriller about a mother's (Elle-Máijá Tailfeathers) search for her daughter (Brooklyn Letexier-Hart), taken captive by a state-run institution.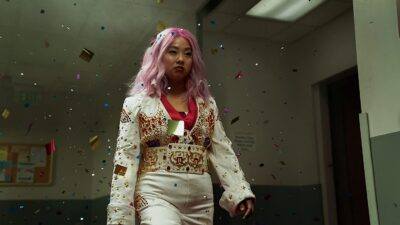 Everything Everywhere All At Once – June 23
This year's Best Picture winner, Everything Everywhere All At Once stars Michelle Yeoh as a middle-aged Chinese immigrant, swept into a world-bending adventure in which she must explore other universes, see the lives she could have led, and reconnect with her daughter (Stephanie Hsu).
Also screening at Fort York this summer: Jurassic Park (June 24), Pan's Labyrinth (June 25), and Velvet Goldmine (June 26).
Corktown Common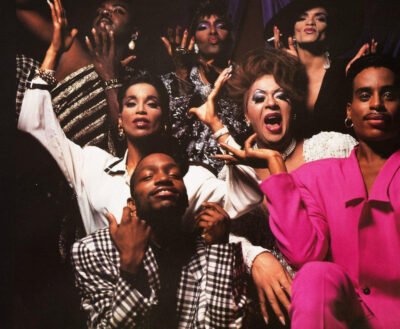 Paris is Burning – July 6
This legendary documentary is an in-depth look at Harlem's drag culture in the 1980s, following key figures who paved the way for drag performers today. The Toronto Kiki Ballroom Alliance will open the evening with a pre-show ball performance.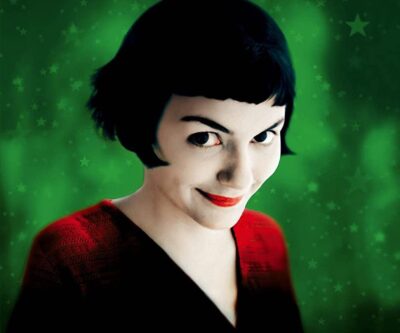 Amélie – July 27
This cult classic takes the audience into the world of Amélie, a Parisian waitress who decides to help people find happiness, leading her on a journey in pursuit of her own true love.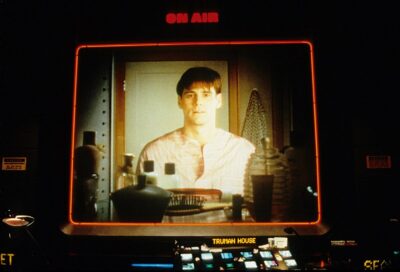 The Truman Show – August 3
Celebrate the 25th anniversary of this beloved film following Truman, a man completely unaware that he has been the star of an extreme 24/7 reality show for nearly three decades.
Also screening at Corktown Common this summer: Crouching Tiger, Hidden Dragon (July 13), The Matrix (July 20) and Black Panther (August 10).
Christie Pits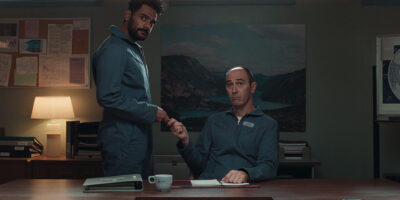 Viking – July 16
Québécois filmmaker Stéphane Lafleur's recent festival favourite is an absurdist sci-fi comedy about the crew of a space mission simulation, sent to the middle of the desert to assume the roles of faux astronauts, trying to problem solve scenarios that could happen on the real mission to Mars.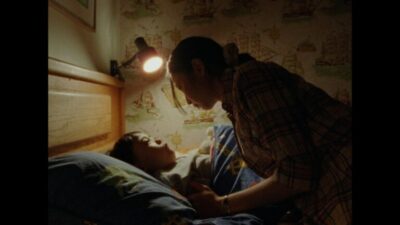 Riceboy Sleeps – August 13
After losing her husband in Korea, So-young relocates to Canada in the 1990s with their young son, Dong-hyun. From working long hours at a tedious factory job to Dong-Hyun's difficult experience as the only non-white child in his Grade 1 class, the small family faces many struggles as new immigrants in a new land where they know no one.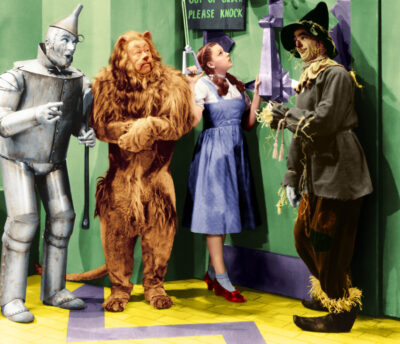 The Wizard of Oz – August 20
Dorothy and her dog Toto are swept away from their Kansas home by a tornado, transported to the magical Land of Oz. There they embark on a quest with three new friends to help her return home.
Also screening at Christie Pits this summer: Fantastic Mr. Fox (July 9) Interstella 5555: The 5tory of the 5ecret 5tar 5ystem (July 23), Brokeback Mountain (July 30) Eternal Sunshine of the Spotless Mind (August 6) and a surprise closing night film on August 27.
Bell Manor Park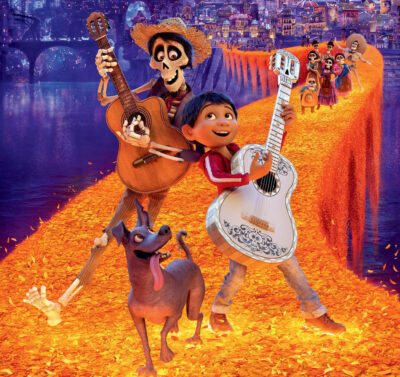 Coco – August 19
Miguel is a 12-year-old Mexican boy who dreams of becoming a musician in a steadfastly anti-music family. When he discovers a magical guitar, he finds himself communing with talking, singing, dancing skeletons in the Land of the Dead.
Also screening at Bell Manor Park this summer: E.T. the Extra-Terrestrial (August 17) and Jumanji (August 18).
Find out more about the Toronto Outdoor Picture Show on their website.