We've seen the first episode of The Real Housewives of Toronto and can assure you it's as salacious and absurd as any good reality show should be. Episode 1 = champagne and live face sewing. Brace yourself.
For what it is – TV high on sugar; low on nutrients – it's done well. With bitchy spats already unfolding over way too many cocktails, the season before us is full of the cringeworthy drama we crave. As reality, it's a bit sickening (no one needs a $700,ooo ring). As escapism, it's perfection. Real Housewives of Toronto: we want to understand you.
So who are these Toronto women who sign up to be followed, mocked and scrutinized? What drives them? What lessons have they learned? And where do they hang in Toronto (aside from cosmetic surgery parties at the Soho Met)?
Meet the rich six from the 416. (And, er, 905.)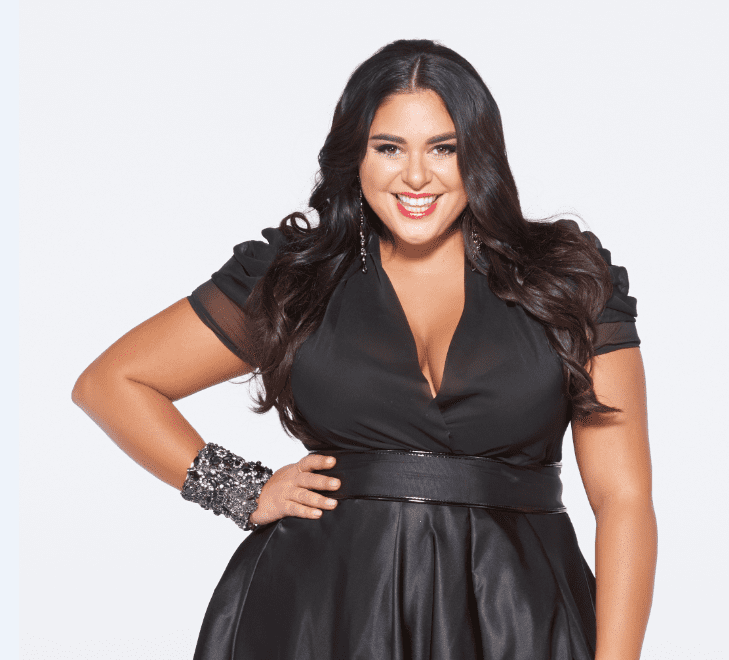 Roxy Earle: Outspoken jet-setter and entrepreneur who spends a shitload on beauty products
SDTC: In the first episode, we see you browsing the racks at Yorkville's Augustina. What are your other favourite Toronto boutiques?
I love The Store On Queen. The owner spreads a message of confidence and empowerment through fashion, which I really stand behind. Gee Beauty & 6 by Gee have the best edit of luxurious makeup mixed with the most stylish vacation pieces for the jet set.
What lesson have you learned that is currently steering your life?
You've just got to be you! It's a thousand times easier than trying to be a person you're not. Knowing I was on the national television platform empowered me to be proud and confident about the way I look and the person I am. I understand we have a responsibility to the young women watching.
You love fashion; what are the most treasured items in your wardrobe and why?
My aunt was somewhat of a socialite in London's rock 'n' roll era. She gave me an Allia dress given to her by the designer. It's a simple, slinky black gown, but I embody her when I wear it. I also have a set of Herve Leger dresses (all in bright colours) that have travelled all over the world with me and been worn on epic nights out in incredible cities. I treasure them not because of what they are but because of the memories I've created while wearing them.
You spend a lot of time on grooming. What is your philosophy when it comes to beauty?
There is nothing more beautiful than a happy and confident woman; HOWEVER, it's not secret that I love pampering! When I was twelve, I would spend my weekly allowance on manicures. Nothing has changed except I had a slight increase in my allowance 🙂
IYO: What is Toronto about to witness with the premiere of Housewives of Toronto?
A whole lot of FABULOUS.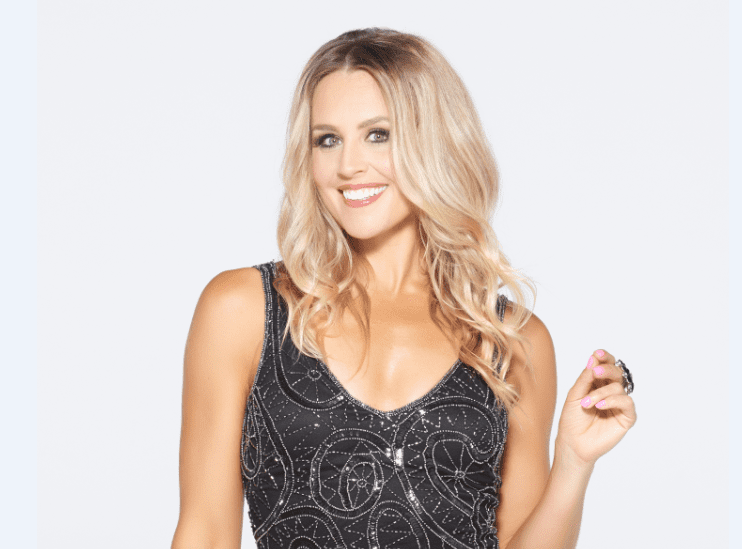 Jana Webb: Fitness CEO and single mom with a spicy love life
What did divorce teach you?
At first, it taught me that I didn't know how to be alone. This was probably the most challenging aspect for me. From the day to day running of a house, business, and family – to the end of the day, and having no one to ask, "How was your day?" was difficult. It's not easy doing it all alone.
Divorce also taught me that no matter what, my child comes first. Consideration for his well-being, development and environment are a priority. Adults need to be adults and respect their children and each other. If all parties can put their children first, peace and homeostasis can be achieved.
Losing friends: It was very sad to learn that when you get divorced, the people you think will be there for you aren't.
How did you start your business and what was it that made it really take off?
A car accident many years ago introduced me to yoga as a rehab tool. I learned very early that my athletic body was not cohesive or designed for traditional yoga. I went to Japan and learned an individualized style of yoga and learned how to transcribe this ancient practice into something that athletes can understand to help train, move, and rehabilitate.
The milestone moment was when I was invited to the Red Wings training camp, meanwhile one of my master trainers was certifying a new group of Joga trainers and another trainer was doing a TV spot for Joga. It proved that the brand could be integrated on so many platforms, and that's how #JOGAWORLD was created.
What do you love most about what you do?
Creating opportunities for others. I have a passion for evoking change in people's lives with the intention to discover the best version of themselves. I love inspiring anyone and everyone to do better and be better.
What are your favourite activities or rituals that you do with your son?
Hockey, hockey, hockey!
Before bed every night, I ask him what the best part of his day was. I'm always so surprised with his answers. We could have done a Leafs game or Raptors game and he will say, "Having pancakes."
Every year, we do our vision boards together. I'm always fascinated by what he comes up with.
Why did you want to be part of this show?
I used to work in TV and went to school for film and television, so I thought from a business perspective, it would be great to bridge the gap between my two worlds.
It's also a reality TV show, and my life is very REAL and not perfect. I hope a glimpse into my story will showcase that you don't have to be perfect to at least try for something more in your life. Doing this show requires a lot of vulnerability; it's not easy putting everything out there for the world to see, but I know in some way, shape or form, I'll leverage this platform and inspire others.
Also, my two friends Grego and Joan are on the show, so I thought we'd share this experience as friends and remember it forever.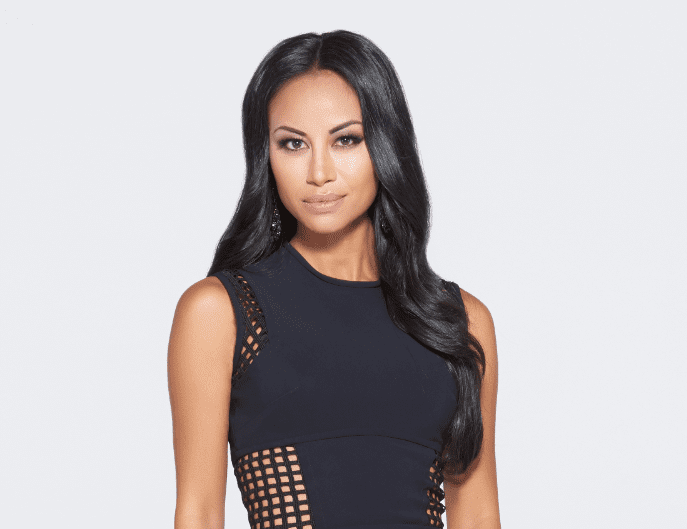 Gregoriane "Grego" Minot: Proud Mother, Life of the Party, Married to Owner of The Spoke Club
What do you love about the Beach neighbourhood?
The friendly and family-oriented community; the proximity to the water, and the nearness of the city.
What's the most memorable party you ever attended at The Spoke Club?
There have been many memorable parties, but one particular Film Festival soiree comes to mind. The event showcased the perfect blend of music, atmosphere, decor, entertainment, and interesting, stylish people. But what made it really special was that we all got a chance to witness two A-list celebrities engage in a breakdancing contest.
What have you learned since participating in the Real Housewives of Toronto?
I learned to remain authentic to myself and to others.
What philosophy is currently guiding your life?
Live life to the fullest and focus on the positive.
What's on your to-do list?
Working on my business projects, getting ready for the premiere of RHOT and preparing my family's trip to Thailand at the end of March.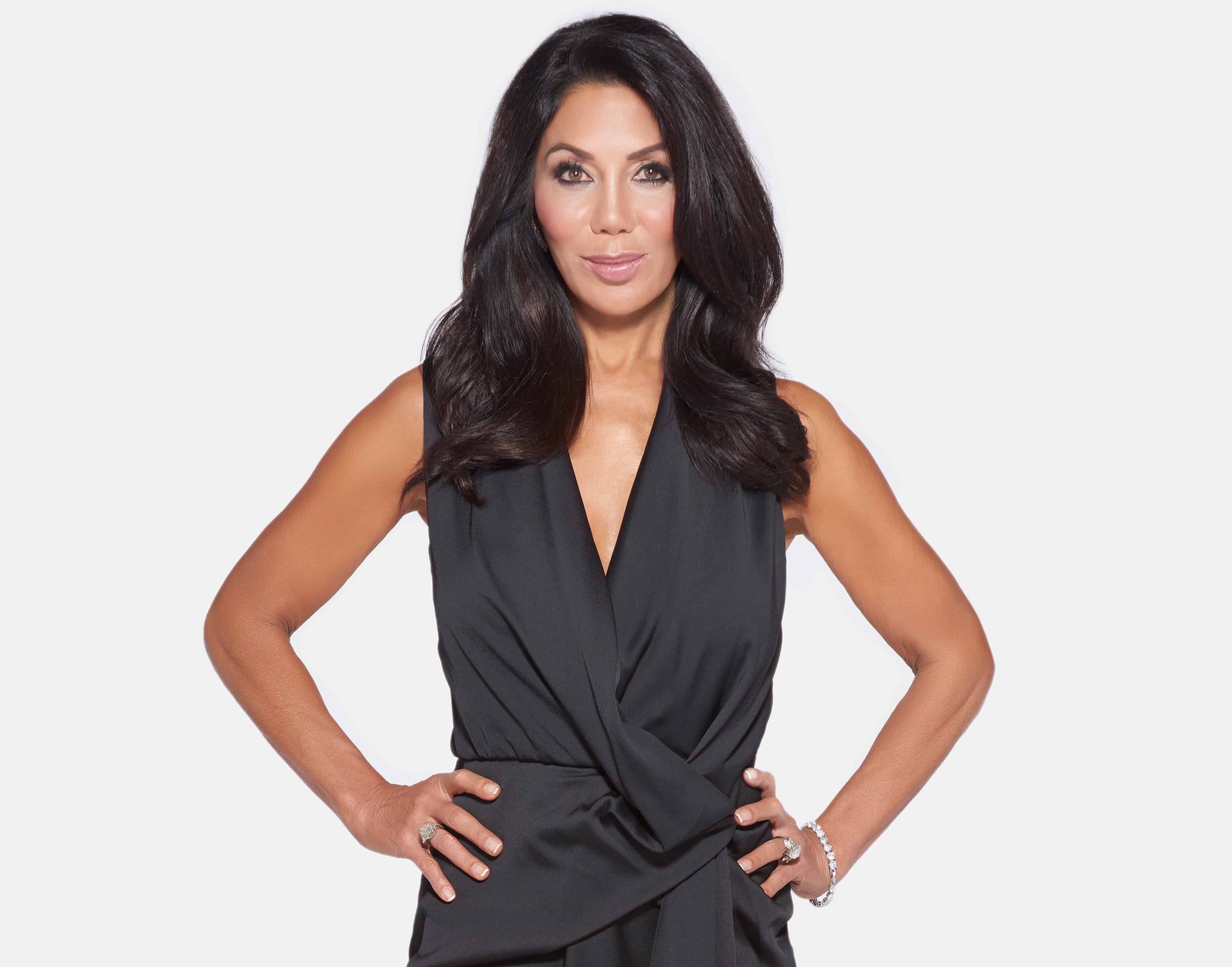 Ann Kaplan Mullholland: Cosmetic Surgery Multimillionaire and Anal-Retentive Party Host
What's your philosophy when it comes to cosmetic surgery?
If something bothers you – then fix it. But (yes there is the big "but") do your homework! Do not even begin to think that surgery alone will give you the aesthetic outcome you desire – it is not just a nip and tuck; the inside out and the smaller things (including skin care and makeup) make all the differences in the world.
Think about it: You want a clean canvas before you paint (skin), but you need the proper tools, products and finishes (makeup) to get any desired outcome…come to think of it, a good artist (doctor) makes all the difference in the world.
I have written three books about the subject and present at conferences throughout North America on the history of cosmetic enhancement trends and positioning and marketing. We (Mediard) have also financed medical procedures through 15,000 clinics for over two decades, so you could say I have some knowledge of this industry.
My philosophy and advice: There are so many different ways to approach a cosmetic issue – start young (before you have issues), work from the inside out, do small things (non-surgical) and, for goodness sakes, consider any type of surgery seriously (with good/great non-surgical enhancement, you may be able to forego the knife).
You've been very successful in building a company. What character traits have helped you grow your biz so well?
I am an intellect…a very patient intellect. I have little tolerance for stupidity and, frankly, surround myself with like-minded people. It would be an understatement to say I am driven (my mother said I was born running), but it is not just the drive; it is being organized (obsessively), feeding intelligence and having enough grey matter and common sense to empower myself with education.
What's your idea of a perfect Saturday in Toronto?
My husband, the kids, heading to Centre Island on a sunny day – renting bicycles, painting pictures at the beach and eating corn on the cob (and broccoli if I think ahead). Perfect.
What do you like about Toronto high society? What do you not like?
The higher up the social pole, the less I hear braggarts and the more real people become. I love the generosity (think Joan Walker), the lack of snobbery and the utter enjoyment of wonderful conversations that I get from the affluent social circle. High society does not tell you who they are – they just are. What else? [I Like] the appreciation for fashion and elegance and the casual way high society wears their wealth.
What don't I like? Even when I can enjoy hobnobbing with the finest, I have this fear someone will pull me offstage mid-conversation (with one of those human-sized canes) and expose me for being so absolutely ordinary. "She's not one of them!"…and no one argues.
What have you learned since you began filming this show?
The extreme diversity and the sheer uniqueness of the women was interesting. I had to learn to embrace them and their differences and get to know them while playing it out in a very contained (and public) environment.
I was surprised by whom I built strong friendships with and shocked by some of the behaviours when someone was not truthful or calculating – but you will have to watch the show to see what I mean…you might learn something.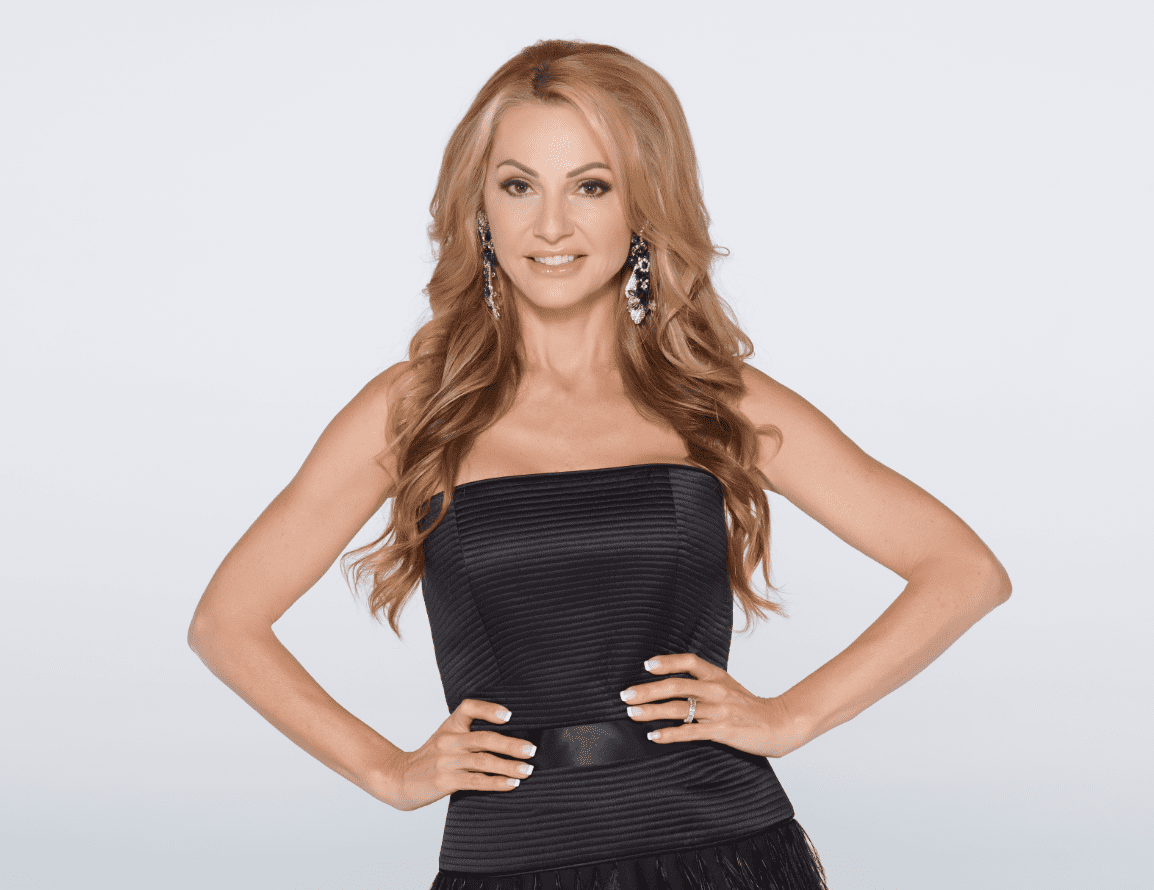 Joan Kelley Walker: Small-town girl living big-city life who has a bubble bath each day
Why King City and not Rosedale?
I grew up in a farming community and I love small-town values. Every day when I drive my kids to school I am thankful we are close to our school and we live in the clean country air. It's wholesome living and we have two big dogs that have room to run. I enjoy my gardens too.
What is your daily fitness regimen?
My regimen is about optimizing health for me and my family. We have a nice gym at home with all the basics. Sometimes we work out together as a family, which is time well-spent. I also love to hike and ski, both good family activities too. I try to do cardio one or two times per week, work out with a trainer one or two times per week, and eat "low on the food chain."
How does having a bubble bath daily enhance one's life?
Doing anything that makes you slow down and take a moment to reflect is important. It's personal, but I sometimes use that time for prayer and meditation. I also give thanks and count my blessings when I am relaxed in the tub. My bath time at the end of the day sets the tone for my sleep and for the next day.
What have you learned since you started filming this show?
The show has reinforced my priorities, which are family, friends, health, being a genuinely good and kind person and giving back to help others. These are my priorities. That is what matters.
What philosophy is currently playing a big role in your life?
Life often takes you to places you didn't expect. I try to look at every situation as a life experience and stay true to my core values, no matter how other people present me. I am a calm, level person. I am optimistic and always default to kindness. I am very compassionate and empathetic. These solid core values have always steered my life and will continue to do so.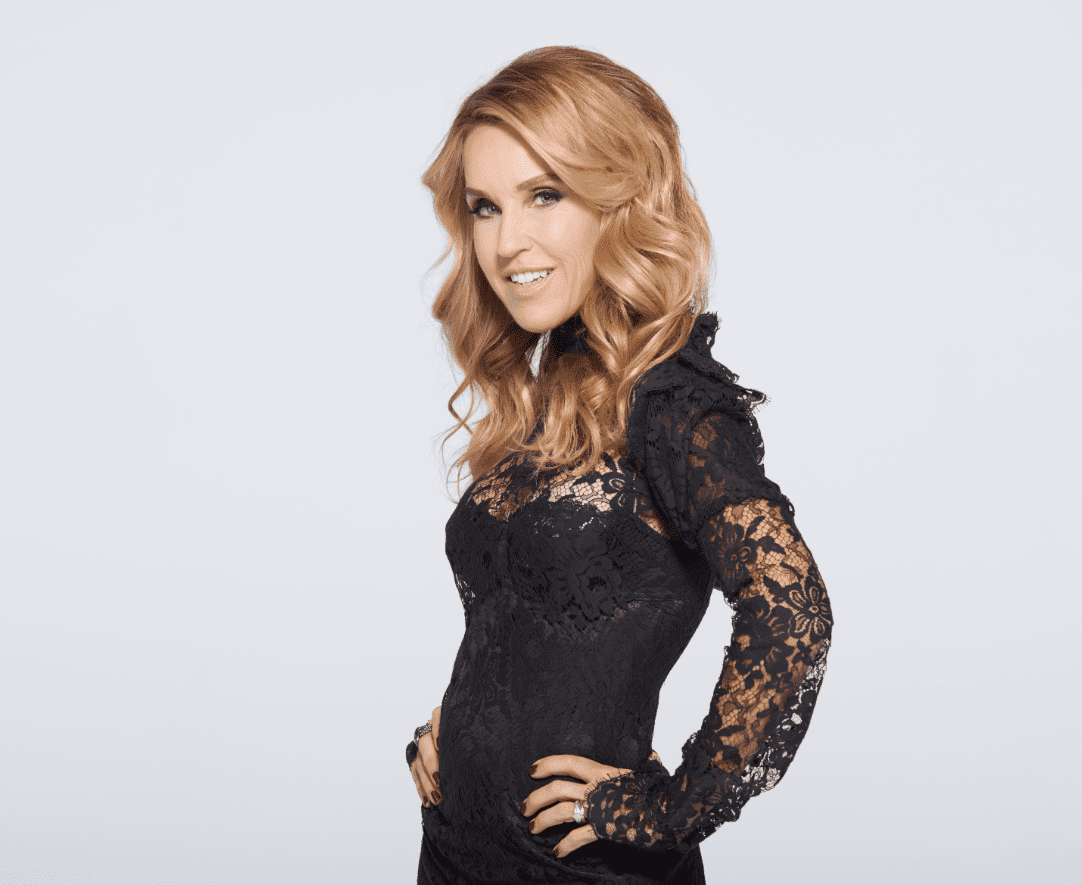 Kara Alloway – Forest Hill mom, devout follower of Jesus
Kara decided not to respond to our questions about Christianity, life in Forest Hill, or her love of Canadian fashion designers. (She's already our favourite "character" to watch. Just wait.)
The Real Housewives of Toronto premieres Tuesday, March 7 at 10 p.m. ET/PT on Slice™. The hotly anticipated series follows six of Toronto's most privileged, powerful and glamorous women as they navigate the elite social scene of Canada's largest city. Watch as the ladies open up their extravagant lives and share every shocking moment as they deal with the ups and downs of relationships, careers and families.