Most Canadian designers get their start in Toronto or Montreal and then hope to some day have their collections shown in New York, London or Paris. Calla did the reverse.
After high school, Calla attended the prestigious Parsons School of Design and then landed in Paris where she worked with Olivier Theyskens at Rochas and Nina Ricci. She soon set off to launch her own label, CALLA; it's in Paris where this Toronto designer first made her mark.
Along with Canadian media, she's received praise from The New York Times, Vogue, Purple Magazine and many industry insiders. Feminine, quirky and tres jolie are how we'd describe both Calla and the clothes she makes.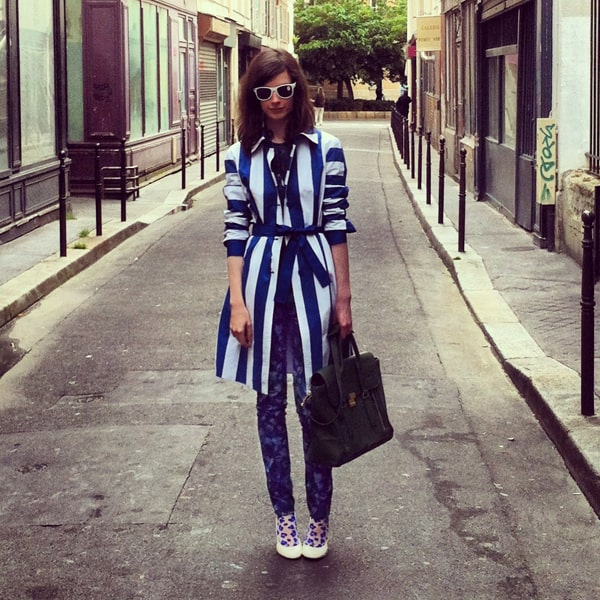 SDTC: What's the outfit that you feel the most like you?
Calla Haynes: Comfy sweater and printed jeans, all CALLA of course. With moccasins.
SDTC: From which era in time do you draw the most the most fashion inspiration?
CH: While my latest collection, Spring Summer 2014, was very mid-90s nostalgic – I don't usually got too caught up in the past
SDTC: What fashion object is always sexy?
CH: The clothes don't make the woman sexy, her personality does.
SDTC: If you had to choose a character in a tv series or film whose style you dig, who would it be?
CH: I was always a fan of Blair Waldorf on Gossip Girl. Seriously.
SDTC: What are you currently obsessed with?
CH: The TV show Nashville and new country music.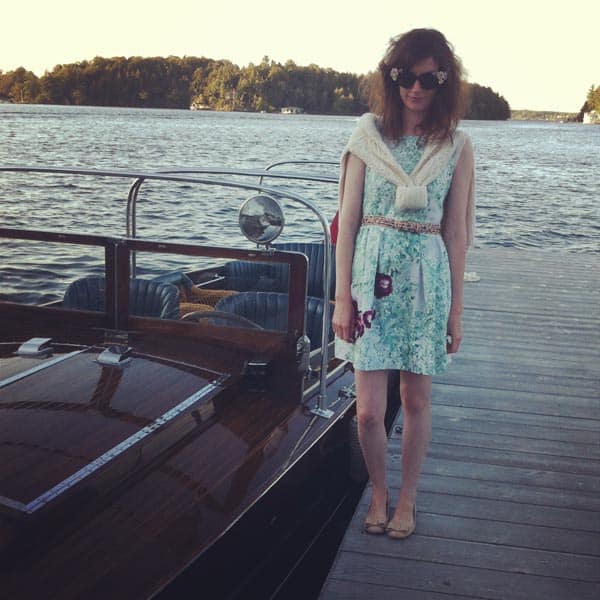 SDTC: Is there something you have in your closet that you don't wear often but have kept for years because of sentimental value? What is it and why is it still there?
CH: I hold on to a lot of stuff. Anything that I wore to death, I can't part with. I have a special closet for all those things I will probably never wear again but loved so much that I can't get rid of them. Maybe the most sentimental is a pair of legwarmers that I knitted when I first moved to Paris with tie-dye yarn that I bought at a Brooklyn flea market.
SDTC: What would we catch you wearing as a teenager? What was your style in high school?
CH: I went to private school so I had a uniform – but weekends I was so into make-up. I had so much MAC and Make Up Forever products and would test out looks from the Kevin Aucoin makeup book.
SDTC: When and where do you do your best creative thinking?
CH: In the morning when I get into the office.
SDTC: What other secret talents do you have?
CH: I'm really good at picking a restaurant.