Aside from being a journalist and the author of one of our favourite novels, Claudia Dey is one-half of Toronto-based fashion label Horses Atelier. Designed with Heidi Sopinka, the line has only just debuted and is already a favourite among some of the city's most recognizable fashion plates. Their designs are straight out of our dreams, and, we'll admit it, so is Claudia.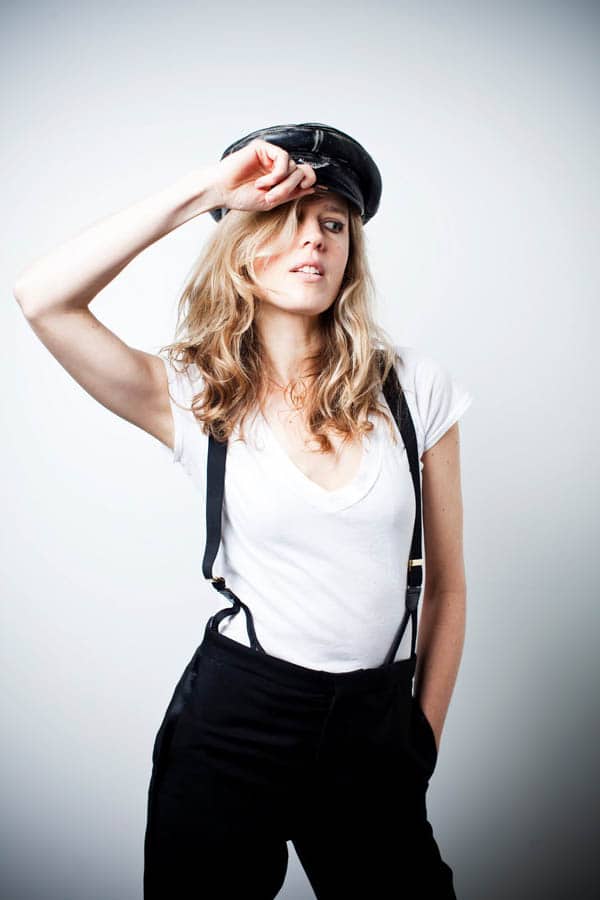 SDTC: What's the outfit that feels the most you?
Claudia Dey: Anything by our design house, Horses Atelier, under a fedora, above a pair of boots.
SDTC: From which era in time do you find the most fashion inspiration?
CD: The seventies giving way to the eighties in the form of David Bowie, Patti Smith, Bianca Jagger, Francoise Hardy, and Blondie—dressing like men dressing like women dressing like men—intersecting with mid-century Mexico.
SDTC: What fashion object is always sexy?

CD: I find sexiness is in the wearer not the object.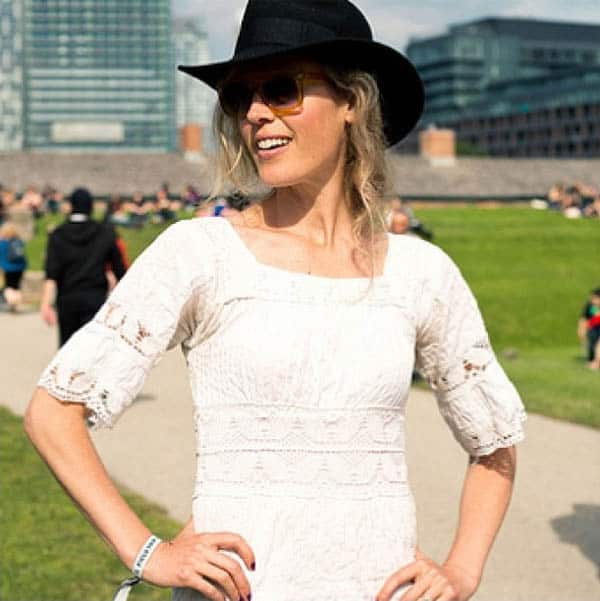 SDTC: If you had to choose a character in a TV series or film whose style you dig, who would it be?
CD: Ally Sheedy's Basketcase from The Breakfast Club crossed with Liz Taylor's Cleopatra.
SDTC: What are you currently obsessed with?
CD: Nomads.
SDTC: Is there something you have in your closet that you don't wear often but have kept for years because of sentimental value? What is it and why is it still there?
CD: A dove grey bowler hat my husband and son bought for me in Montreal. Style is a form of autobiography, and that hat carries happiness, artistic risk, love, and motherhood.
SDTC: What would we catch you wearing as a teenager? What was your style in high school?
CD: A trench coat, an oversized black wool hat, high waisted jeans, a white undershirt. Kind of John Cusack from Say Anything.
SDTC: When and where do you do your best creative thinking?
CD: Walking. Anywhere. Falling asleep. Anywhere.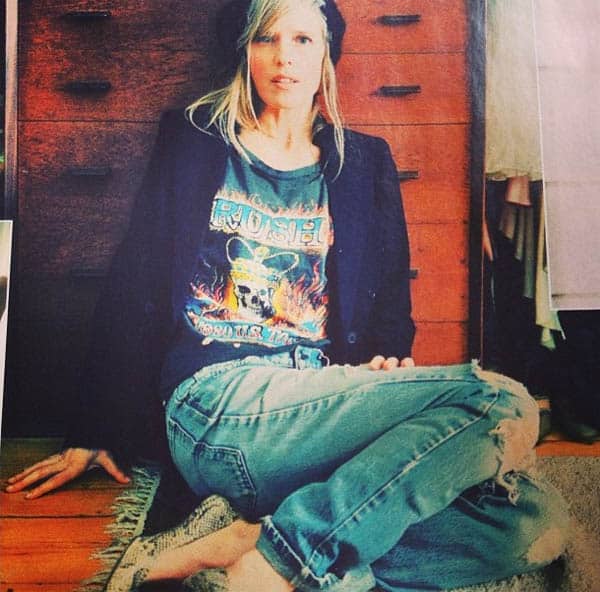 SDTC: What's one piece of advice that a role model taught you that you'll never forget?
CD: Life is about paying attention.
SDTC: What did you originally go to school for? Where?
CD: English Literature at McGill University in Montreal.
SDTC: What other secret talents do you have?
CD: Making bread for hundreds of people. Ping pong. Remembering the lyrics to any glam rock anthem. Lighting a match in a wind storm.