Word On The Street is back! In person! Readers, rejoice: the beloved book and magazine fair makes its great in-person return on the weekend of June 11th and 12th, with appearances and readings from 100+ authors!
Wander through the outdoor marketplace lined with booths from local publishers, book stores and magazines. With the range and variety of Canadian and Indigenous titles, children's books, comics, and more, you might just discover your new favourite book.
"Stories connect us," says Festival Director David Alexander. "We're excited to reconnect with our roots at Queen's Park and welcome back our community of readers, writers, publishers, and booksellers to celebrate storytelling, ideas, and imagination with us."
There will be about 70 events over the course of the weekend at Queen's Park Circle from Bloor to Wellesley Street, and some will also be available to stream online here. Here are our top picks of featured authors and events you should visit at Word on the Street — we can't wait for this celebration of all things literary.
View this post on Instagram
June 11
Heather O'Neill, When We Lost Our Heads — 12:00pm-1:00pm
Heather O'Neill's When We Lost Our Heads is a page-turning exploration of an intense friendship between two young women that threatens to change the course of history. Set in an affluent area of nineteenth-century Montreal, Marie, the bubbly and spoiled daughter of a sugar baron meets Sadie, who has a darker side. They grow closer until a devastating event separates them. As a revolution of the city's working class begins, will they find each other again? Heather will be speaking on the Main Stage, and you can tune in for the event virtually as well.
Jesse Wente, Unreconciled — 1:30pm-2:30pm
At this hybrid event, Jesse Wente will discuss Unreconciled, his new book that's part memoir, part manifesto. Wente reflects on what it means to be a modern Indigenous person in a world still steeped in colonialism, as well as his experiences with racial profiling and his grandmother's time at a residential school.
Kate Heartfield, The Embroidered Book — 1:30pm-2:30pm
Join bestselling author Kate Heartfield at Queen's Park Circle for a chat about her newest historical fantasy release, The Embroidered Book. It's 1768. Charlotte, daughter of an Empress, arrives in Naples to marry a man she has never met. Her sister Antoine is sent to France, where she is renamed Marie Antoinette. The sisters are alone, but they are not powerless. When they were only children, they discovered a book of spells with dark and unpredictable consequences.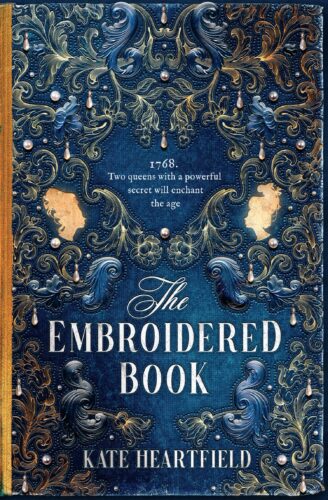 Earth Undone Panel — 3:00pm-4:00pm
Authors Christina Kilbourne, Katie Welch, and Christiane Vadnais are coming together for a live discussion around their newest releases that tell stories of harm done to our planet. The Limitless Sky, Mad Honey and Fauna are all reflections on our relationships with the natural world.
Emma Healey, Best Young Woman Job Book — 4:30pm-5:30pm
Emma Healey's witty memoir follows her career through a series of odd jobs that weren't quite what she had in mind when she envisioned being a writer. Along the way, she grapples with the blurred lines between art, identity and work — facing questions many writers and artists can relate to. Now the author of two poetry books and with published work in a slew of media outlets, her memoir shows how it hasn't been an easy road for Emma to get here. Join her virtually or in person for this event to hear more about the memoir.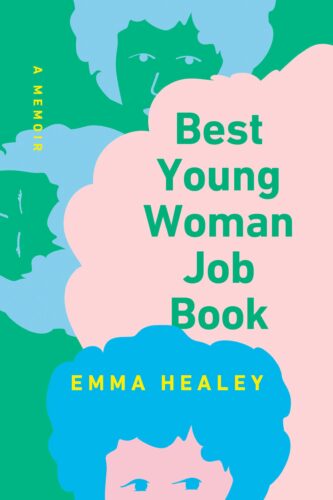 June 12
Under Pressure Panel — 11:30am-12:30pm
Sandra SG Wong, Elisabeth De Mariaffi and Marissa Stapley have all written nail-biting thrillers that will leave readers at the edge of their seats. Join them to discuss their latest releases, In the Dark We Forget, The Retreat, and Lucky. Catch this panel moderated by author Kate Freiman live at Queen's Park Circle, or online.
Catherine Hernandez, Where Do Your Feelings Live? — 12:30pm-12:50pm
In one of many events for children at Word On the Street, author of Scarborough Catherine Hernandez will be speaking at the Kids' Literature Stage. Her new picture book, Where Do Your Feelings Live, is a gentle celebration of all the tricky feelings that make us who we are, encouraging readers to show compassion.
Zarqa Nawaz, Jameela Green Ruins Everything — 1:00pm-2:00pm
Happening both virtually and at the festival, check out this event for Zarqa Nawaz's gutsy satire novel, Jameela Green Ruins Everything. When Jameela's memoir launch doesn't go as planned, she turns to God, seeking guidance at her local mosque. Fast-paced adventures ensue as Jameela will do anything for success — even a good deed.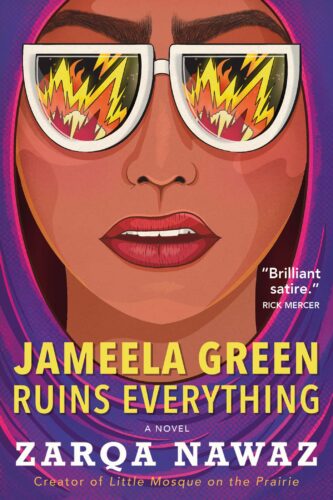 Farzana Doctor, You Still Look the Same — 1:00pm-2:00pm
Join award-winning author Farzana Doctor to celebrate her debut poetry collection, You Still Look the Same. The book is an intimate deep dive and a humorous glance at the tumultuous decade of her forties, exploring mid-life breakups and dating, female genital cutting, racism and misogyny, and the oddness of sex and love, and urges us to take a second look at the ways in which human relationships are never what we expect them to be.
Robyn Maynard, Rehearsals for Living — 4:00pm-5:00pm
Rehearsals for Living, written by Robyn Maynard and Leanne Betasamosake Simpson, is a part debate, part dialogue, lively correspondence between two razor-sharp writers. By articulating to each other Black and Indigenous perspectives on our current times, and reiterating the histories of slavery and colonization that have brought us to this moment, the authors demand a different way forward. Maynard will be present for this virtual and in person event.
Don't miss the Word On The Street giveaway happening on our Instagram this weekend! Stay tuned — you could win an awesome prize pack of FOUR books from featured Word On The Street authors.
View the full schedule for Word On The Street events.