Forgive us, but we are about to discuss coats in the springtime. We realize that summer is all about wearing as little clothing as humanly possible to avoid the heat, but due to recent weather patterns, we've found ourselves reaching for a light and stylish jacket—and so far, we're coming up short. For that reason, and that reason alone, we've gone online shopping for a couple of summer coats that will stand up to mother nature's temperamental, well, nature.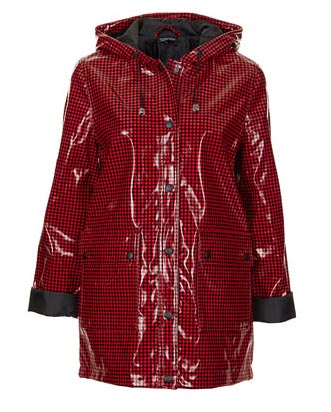 Topshop Gingham Rain Mc: There's something about raincoats that makes us want them to be as cliche as possible, like the days when we used to wear rubber boots and plastic coats to kindergarten. We may be way beyond those days, but the style still holds up in 2013 and is made even sweeter with this red gingham version. It's ideal for the days when it's pouring rain but also humid, so you can throw it over your skirt and go for a short skirt and loooooooong jacket look. Topshop, $90.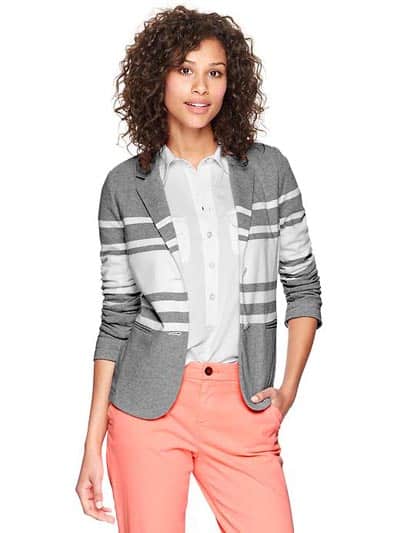 Gap Knit Unstructured Blazer: Blazers are key for turning summer dresses into office appropriate looks (or so we'd like to imagine) and this striped version is super on trend for spring. Everyone will be all, "Where did you get that blazer?" Trust.
Gap, $70.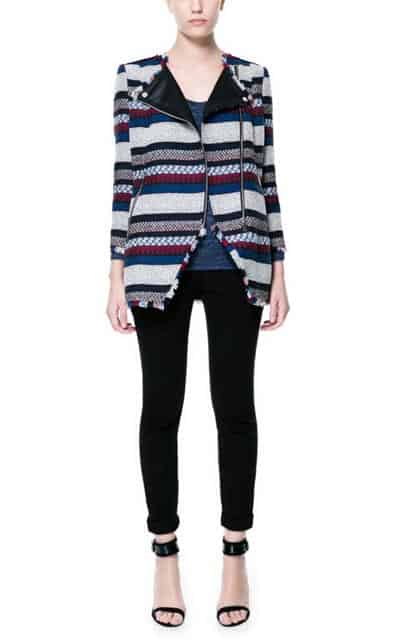 Zara Jacquard Pattern Cardigan: Leather detailing, a boxy silhouette, and stripes make this jacket absolutely perfect for summer conditions. It's kind of like a riff on Proenza Schouler, which we have absolutely no problem with because we can't afford the real stuff. This is our top summer jacket pick. Zara, $119.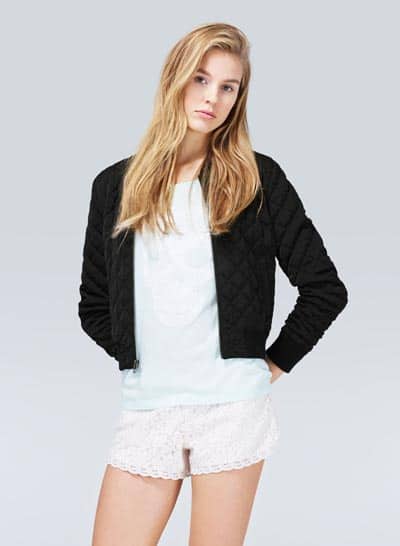 Talula Rodeo Drive Jacket: We're all for channelling our inner-Ryan Goslings in this jacket that makes us think about Drive. Although it may not be as badass as the Gos's, it's still pretty sharp with the quilting and slight crop.
Aritzia, $98.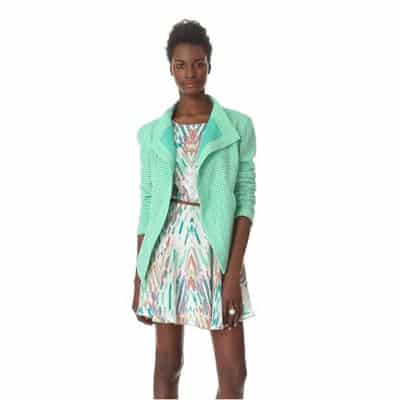 Addison Rivington Jacket: The brightest pick of the bunch comes with a whole lot of holes—or perforations, as they say in the fashion world. With a slouchy mullet cut, this jacket is a colourful and light take on a fall favourite: the moto jacket.
Shopbop, $212.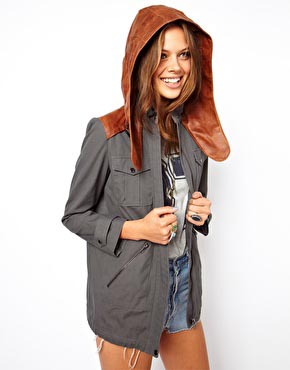 ASOS Premium Parka With Leather Hood: As Hannah Montana once sang, "you get the best of both worlds." And that rings true for this delightful half leather/half heavy-cotton coat.
ASOS, $193.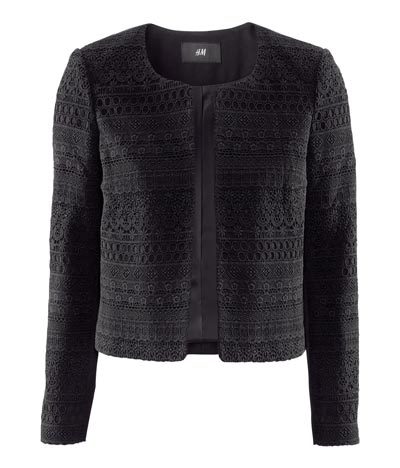 H&M Jacket: No buttons, no zippers? No problem! Or at least that's what this coat would say if it could talk. Simple and cropped, it will be what you're reaching for on your coatrack all summer long when the weather doesn't want to cooperate. H&M, $60.