If you're up-to-date with the latest and greatest in fashion, you'll know that sustainability is the new black, according to major players like Stella McCartney, Vivienne Westwood, Tom Ford and Jeanne Beker. The juxtaposition between the flawless models who showcase the clothes we covet and the overworked, underpaid, and oftentimes mistreated workers who produce them has become a major point of tension and subsequent focal point in the fashion industry on a global scale, holding all of us responsible for what we're wearing, where it comes from, and how it's produced.
At the forefront of this long overdue fashion revolution are these local labels, boasting Canadian-made threads and redefining what it means to be chic.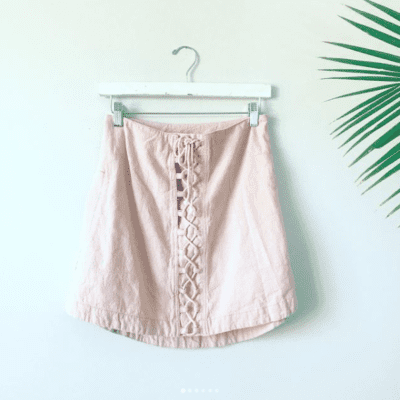 "It's important that we sell sustainable fashion because we want unique clothing to be accessible for everyone," say Claire Bouvier and Niki Hodgskiss, founders of The Loft Girls, in an interview with Fashion Magazine in July of 2017. These Kingston-born entrepreneurs specialize in vintage, upcycled, local handmade clothing, which they vend out of their mobile fashion truck during the summer months. In the wintertime, The Loft Girls host The Loft Market, a pop-up for female entrepreneurs. In addition to giving local talent an avenue to showcase their work, The Loft Market provides an unparalleled way for women to network and share creativity. If you are interested in attending or participating in The Loft Market, visit their website.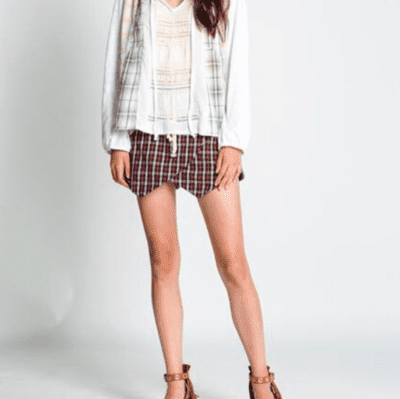 As its name suggests, PRELOVED is a brand that gives new life to old textiles, and they've been doing so for the past twenty years, for good reason. It's estimated that the average North American contributes 81 pounds of textiles to landfills per year, and this number is by no means stagnant. Over the past two decades, PRELOVED has upcycled over one million sweaters, transforming dead stock into unique pieces, which are designed and produced locally and sold online.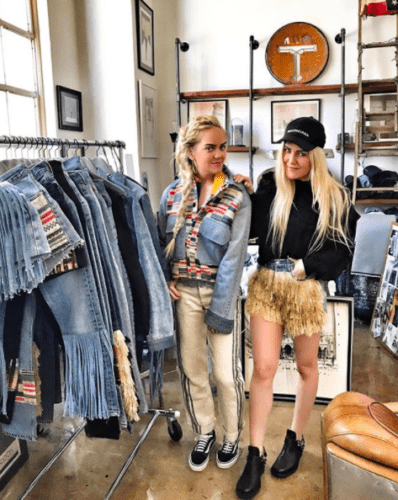 Without question, water is the most valuable resource we have on this planet, and as the human population continues to grow, the limited amount of water we have available to us is continually depleted. Triarchy is a label that recognizes this startling reality and has responded in a big way. According to their website, it takes approximately 2,900 gallons of water to make one pair of traditional cotton jeans; Triarchy aims to use around 90 per cent less. Their women's denim uses a Tencel Cotton blend, a processed wood fibre made from the eucalyptus tree, which uses 85 per cent less water than cotton. To boot, Triarchy's factory, located in Mexico City, uses primarily recycled water for their denim products, in an effort to lessen their footprint even more. Hats off to them!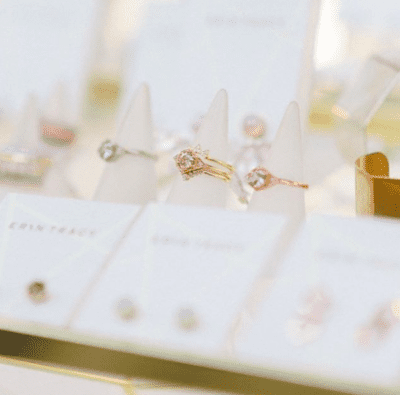 Canadian fine jewelry designer Erin Tracy is all about indulging the three Rs (recycle, reduce, reuse) without sacrificing her stunning aesthetic. Tracy's hallmark is repurposing original pieces from clients and reworking them into new, custom pieces. And her social responsibility hardly ends there; as stated on her website, "Whenever possible, we use diamonds and gems mined and processed in Canada. When we source supplies internationally, we ensure that every precious stone acquired is certified under the Kimberley Process, a joint government, industry and civil society initiative aimed at stemming the trade in conflict diamonds."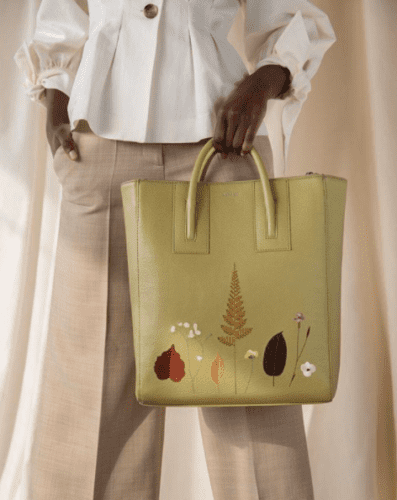 Founded in Montreal in 1955, Matt & Nat explores the balance between MAT(T)erial and NATure. This is a label that specializes in recycled fibres, including recycled nylons, cardboard, rubber, cork and plastic. Speaking of plastic, their bag linings are now made from 100 per cent recycled plastic bottles. And speaking of rubber, they currently use recycled bike tires in their collections. According to their website, "Being inspired by MAT(T)erial and NATure means exploring the synergy between the two, the reflection of one on the other."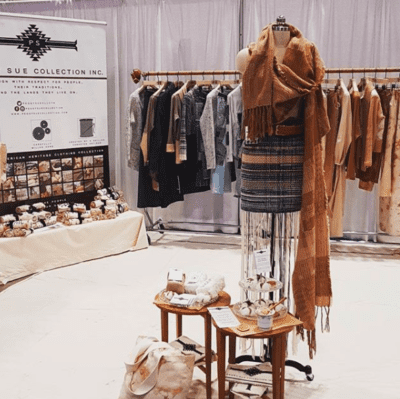 While cotton is generally considered to be an eco-friendly fabric–it's renewable and biodegradable–the chemical dyes used to process cotton out of its true form are most definitely not. Peggy Sue is a label that recognizes the merit of natural cotton, boasting garments that are resistant to fading and tend to last longer than their chemically affected counterparts. Peggy Sue sources all of their raw materials from independent North American Farmers, and their garments are made locally in Toronto.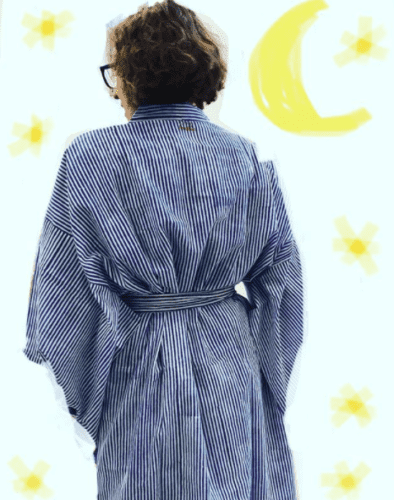 Kate Austin's vintage-inspired designs are created in Toronto and made in collaboration with fair-trade artisans in India and South America. Austin's pieces are characterized by bold colour use and eccentric block-prints, all of which are made possible by a bevy of earth-friendly dyes and organic cotton, linen and wool. Impressed, but not sold? What if I told you that you don't have to iron her designs, because each and every item in her collection epitomizes "ready-to-wear." Says Austin, "I only design clothing I want to wear every day. I am all about travel, so everything has to be easily packed and look good right out of my suitcase. Who has time to iron when there's adventure waiting?"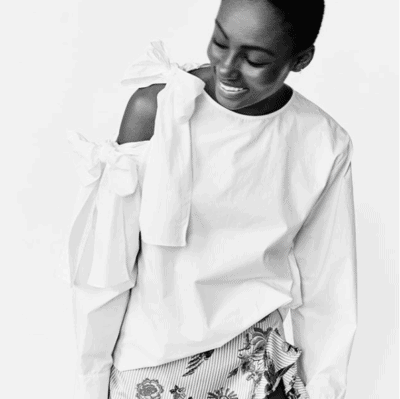 Canadian, contemporary, and cruelty-free are three ways to describe Hilary MacMillan's bourgeoning womenswear brand–founded in 2013. Over the past several years, MacMillan has shifted the priority of her label, placing a high emphasis on animal rights and curating her brand accordingly. As of now, this forward-thinking designer abstains from using leather, fur, feathers and exotic skins; by SS'19, her aim is phase out all silks and wools from her line. Says MacMillan, "Whatever small impact I can make for animal rights is a step in the right direction for my brand, my lifestyle, and my love of all living things."