Summer may be slowly winding down but there is still plenty you can do for fun in the city this week— exciting screenings, massive murals, and outdoor theatre and dance performances are lighting up Toronto.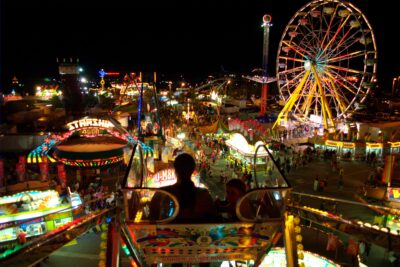 The Return of the CNE
The CNE is making a triumphant comeback this week after two years of pandemic hiatus. Excitement will definitely be in the air for the city's biggest summer attraction, so be sure to plan ahead! Like always, there's something for everyone—rides, shopping, air shows, dog shows — and a food vendor for any craving you may be experiencing, including this year's selection of out-of-the-box treats (ketchup and mustard ice cream, anyone?). Re-experience those summer memories you've been missing at the Exhibition Grounds from August 19 to September 5.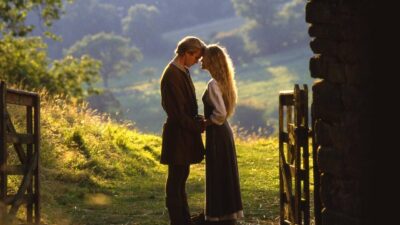 Hot Docs Cottagecore Series: The Princess Bride
Hot Docs is continuing their summer Cottagecore series this week with a screening of The Princess Bride. This 1987 cult classic is a perfect movie to celebrate the cottagecore aesthetic—with vintage bridal wear, green landscapes, and plenty of nostalgia. Escape the heat and catch this screening on August 18.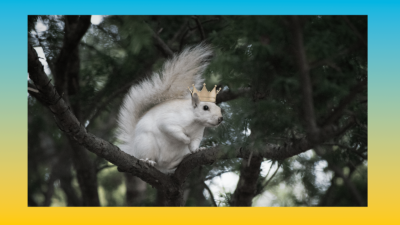 Shakespeare in High Park
Shakespeare's comedy As You Like It is taking over the High Park Amphitheatre until September 4. The adventurous and hilarious play is brought to life with new music by Serena Ryder, Kiran Ahluwalia, and Maryem Tollar. Get your tickets and enjoy some outdoor performances while it's still warm enough to do so!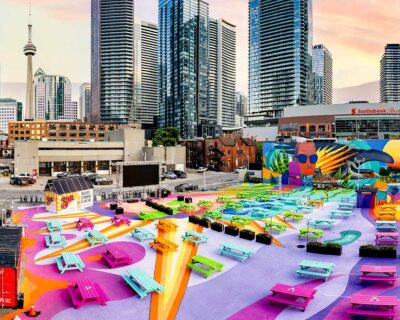 Watch Grease at a Bumble BFF Movie Night
On August 16, don't miss this screening of Grease, in honour of Olivia Newton-John. As part of Bumble BFF's Toronto Movie Night series, you can watch an outdoor movie for free at the popular patio RendezViews— and you may even meet a new friend! If you miss this week's screening, you can RSVP for August 23 to watch How to Lose a Guy in 10 Days, or August 30 for a classic friendship flick, Sisterhood of the Travelling Pants.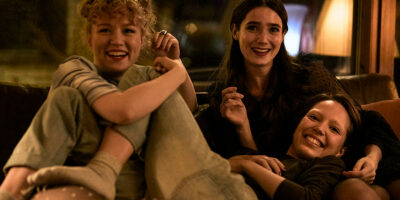 Girl Picture screenings at TIFF
Girl Picture, a new coming-of-age film from Finnish director Alli Haapasalo, follows three best friends navigating the ups and downs of adolescence, capturing "all the awkwardness, exhilaration, confusion, and joy of discovering yourself in the whirlwind transition from girl to woman." TIFF Bell Lightbox is screening this Sundance award-winning film this week, on August 16, 17, and 18.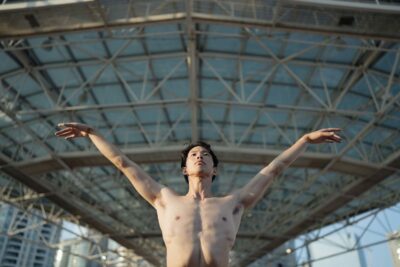 National Ballet of Canada at Harbourfront
Watch the National Ballet of Canada perform for free at Harbourfront this week! These outdoor performances will feature several excerpts, including one from Swan Lake. Four guest companies will join the National Ballet on stage from August 16-20. And if you want to get moving, local dance artists will also be offering free drop-in classes at Harbourfront this week, ranging from tap to jazz to contemporary dance.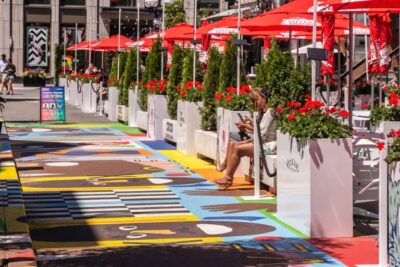 Yorkville Murals
This celebration of public art is taking over the Yorkville neighbourhood from August 20-21, and next weekend, August 27-28. There will be stunning murals and various art installations to take in, as well as lots of other entertainment and activities. Last year's festival resulted in some beautiful pieces from Toronto muralists, and we can't wait to see the art that comes forth this year. Grab some gelato and go for a stroll!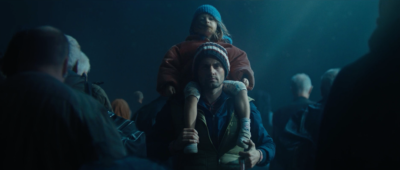 New Film Installation at the ROM
A new immersive film installation is opening this weekend at the ROM, and it invites us to consider the necessity of museums. ROM Immortal is a sweeping short film that traces the Earth's history with striking visuals, reminding us of the multitude of stories held in museum collections, and their importance in starting conversations.
The film can be viewed on Level 3 with general admission, or on the ROM's YouTube channel. Another option is exploring the first floor of the ROM, which you can do for free this summer (there's a stunning new sculpture from ancient Greece, a suite of Asian galleries, and a display dedicated to First Peoples art & culture and two pandemic-themed exhibits).
Hippie Market In The Park
Love vintage? Need some new sweaters for fall? The beloved Hippie Market is moving to the grounds of CAMH, and it's the most vibrant vintage market in Toronto. Hosted by Kealan Sullivan of 69 Vintage, the event brings together dozens of independent vendors, who each have their own aesthetic, vibe, and specialty. Denim, leather, cozy knits, autumn dresses with retro prints, an amazing variety of accessories, shoes, handmade goods, local artisans…celebrate all things slow fashion! We also think that Hippie Market is one of the best places for people watching, especially if you're seeking some style inspiration. Aug 20, 12-6PM at 1001 Queen St. West at Shaw, in the CAMH parkette.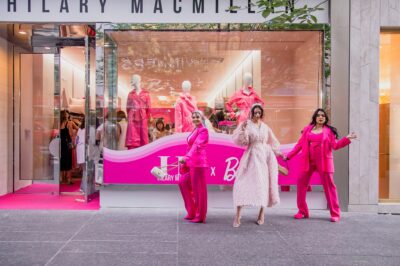 Hilary MacMillan x Barbie Concept Pop-Up
Want to add a little fun to your wardrobe? Toronto designer Hilary MacMillan unveiled her HM x Barbie capsule collection last week, and from now until the end of September, you can browse the concept pop-up shop on 131 Bloor Street West. We attended the launch event and if there's one word to describe this partnership it is most definitely FUN.