Take some summer nail inspiration from these looks by Sparks Nail Salon, who were charged with giving three of Toronto's most familiar TV hosts manicures cool enough to pair with hot red carpet looks for the MMVAs. Check out the talons on Sharlene Chiu, Nicole Holness and Chloe Wilde!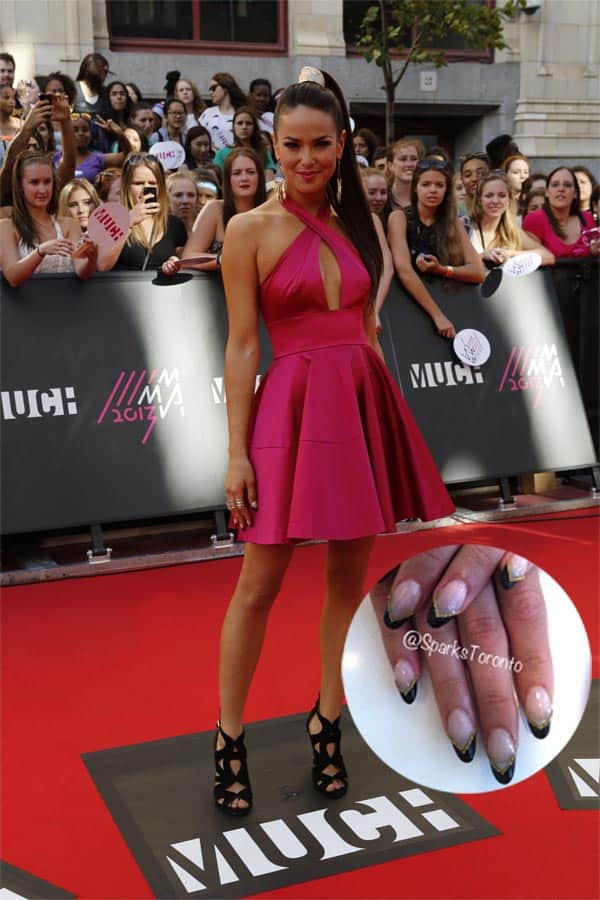 New VJ on the block Chloe Wilde paired an I Dream of Jeannie ponytail and metallic dress with these gorgeous gilded nails.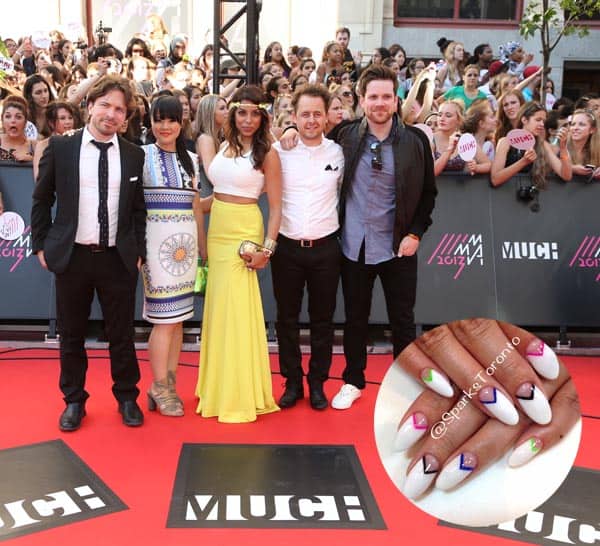 Sharlene Chiu, pictured second from the left with her fellow MTV hosts, paired a patterned tshirt dress with multicoloured detailing on a white base.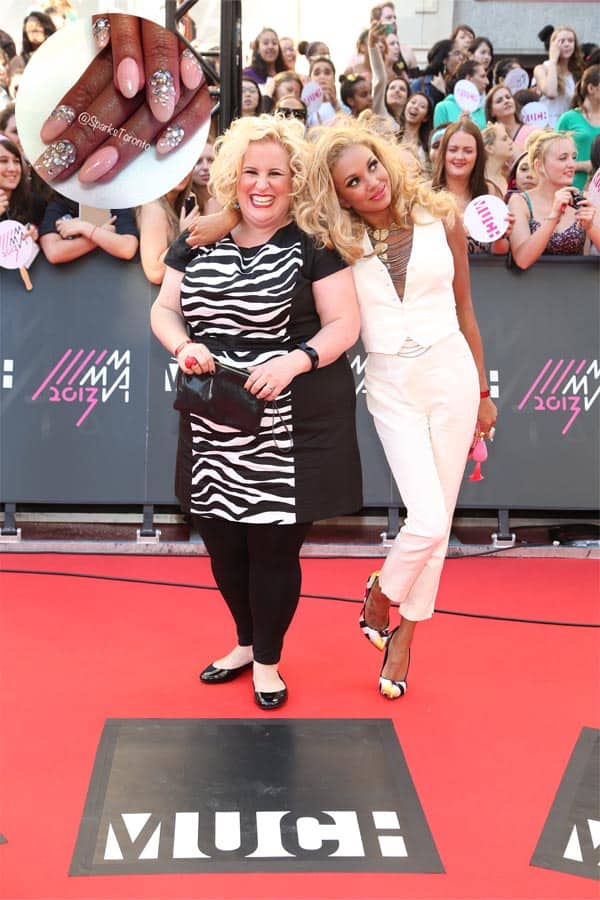 Nicole Holness, pictured on the right with SHOWTOWN co-host Sheena, paired sparkly nude nails with an eye-catching white suit. 
Sparks Salon is located at 1004 King St. West. Follow them on Twitter and Instagram with @sparksonking. If you like fun nail art, you'll love sparksonking.com!