Trim your bangs, grab a cold brew, get some fresh kicks, adopt a plant, stock your pantry, find some cool gifts, attend a workshop, or suck on an ice pop: Drake General Store's new flagship is much more than a store.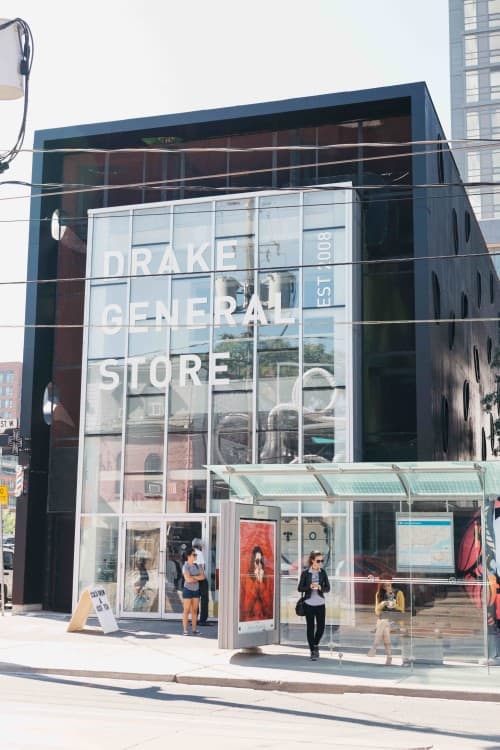 Last week, DGS hosted the official grand opening to unveil their impressive new three-floor space that sits directly across from The Drake Hotel. Beyond the shelves of quirky and cool curiosities that DGS has become known for, the store has also widened its offerings by partnering with dozens of local entrepreneurs, as well as bigger brands we love.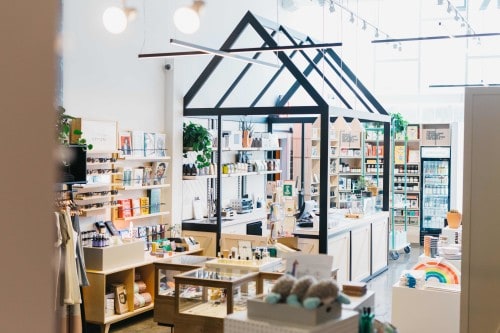 Grab ice tea on tap from Pluck Tea, knock back a cold brews at the coffee bar, or treat yourself to a scoop (or two) of sorbetti from Death in Venice Gelato.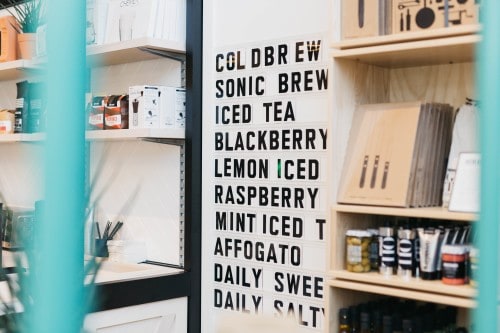 For kicks, head upstairs to check out the New Balance x Drake General Store curated lifestyle footwear. Or head to the back and take a seat the Crows Nest Barber Shop.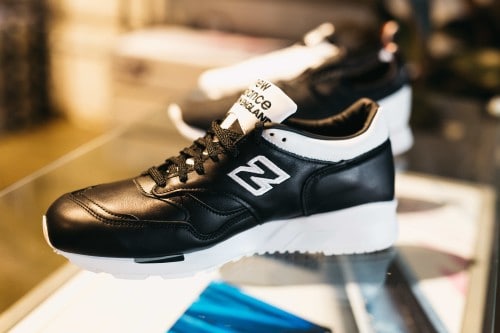 We love DGS for many reasons but have grown to rely on it for the coolest one-of-a-kind baby gifts (their new partnership with Sesame Street has made the stock that much more cute).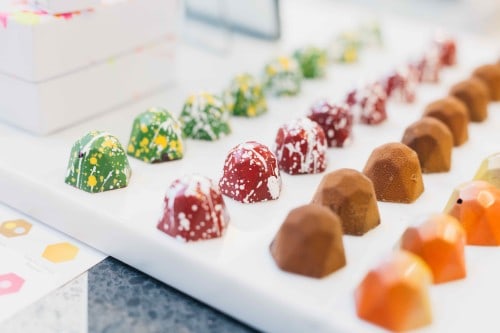 Beyond fashion, edibles, refreshments and decor, Drake General Store will soon be announcing a lineup of programming that promises to be as alluring as the stuff on their shelves. Stay tuned for details on DIY workshops, talks, screenings and more.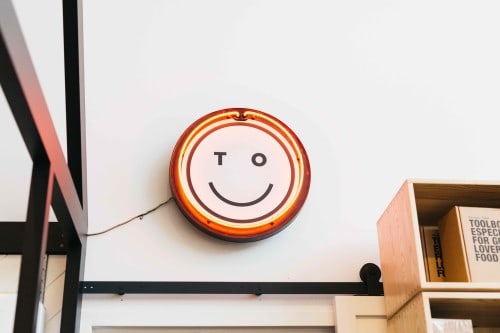 Congrats to founders Carlo Colacci, Joyce Lo and everyone on the DGS team; your super cool concept store keeps getting better.