Eden Hagos founded Black Foodie back in 2015. There were plenty of naysayers, who told her that the idea to focus on Black food was "too niche", but she ignored them and has grown a powerful global community through her Toronto-based Instagram, which is nearing 50K followers.
Through Black Foodie, Eden shares cool recipes, food products and Black-owned food businesses that exist both in the GTA, but also far beyond. Right now, she's having mixed feelings about the sudden surge of interest in Black culture, as lists of Black-owned businesses continue to be shared on social media at a frantic pace.
"My Black is not a trend," she tells me. "Supporting and purchasing from Black business owners is a great way to put money into that community, but it's not a fix for racism. I encourage everyone to think deeper and recognize the way racism exists in their life, and the systemic ways it exists in this country."
When Eden was a child, her family opened up an Ethiopian restaurant in her hometown of Windsor. She grew up around food entrepreneurs, but at that point she had very different feelings about food than she does now, "I was in a school where I was the only Black kid, and I didn't want African food for my lunch. I didn't want to smell like African spices. I think a lot of immigrant kids can relate to that."
But as a young adult, her appreciation for food, especially as it relates to her culture, shifted. "I'm really interested in thinking about identity and food and critically about where my dollars are going and the decisions I make around my purchases. I think it really symbolizes connection and community. At Black Foodie we talk about restaurants, but we also talk about certain cultural foods that we grew up with. It's amazing to see how interconnected we are and regardless of which part of the Africa diaspora we come from, there is something similar about the way that we eat, or some common thread."
Eden moved to Toronto as a student at York University, and immediately began exploring the city, finding comfort in different restaurants and food businesses. She was wowed when she discovered several Ethiopian restaurants lining the Danforth strip, and her constant drive to discover took off from there.
Of course Eden could share about all the places she loves for days on end—that's what she does—but she's narrowed a list down to a few beloved favourites that are on her mind right now. In her words, she tells us why each place—or company—has captured her heart.
This restaurant is located in one of my favourite neighbourhoods on the Danforth. An area where you can always find awesome East African food and community. They have delicious Ethiopian food and great options for meat lovers and vegans alike.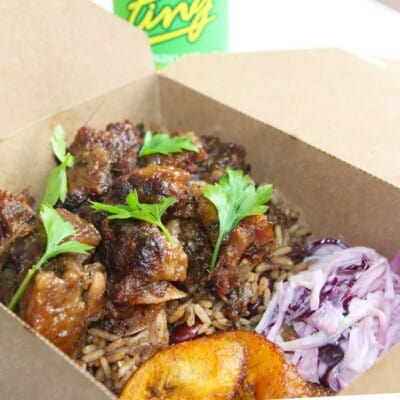 This restaurant serves up amazing Caribbean and soul food. I love that this is a restaurant owned by 3 sisters and the menu is really delicious and creative. Their restaurant is a place where you can enjoy live music and drinks alongside a delicious Caribbean meal. Thankfully they are serving up they're open for take out and delivery so you can bring the experience home.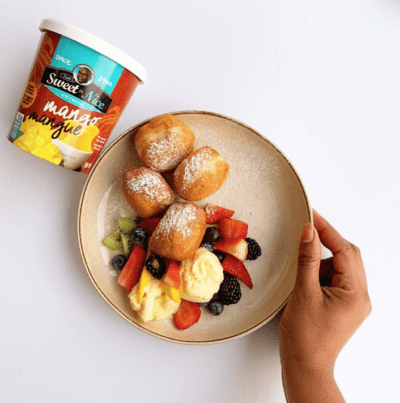 Sweet N Nice is one of my favourites (the pineapple coconut flavour is my personal favourite). I love that they have Caribbean ice cream flavours with real fruits- you can really taste the difference! They've been a big source of inspiration to me and many other Black food entrepreneurs by continuing their grandfather's legacy, who started this business in Trinidad in the 1940s. The fact this Black family-owned business is launching in stores across Canada this week is a source of pride and inspiration to a lot of Black entrepreneurs who hope to achieve the same level of success; foodies like me are excited to see Caribbean flavours brought to the forefront.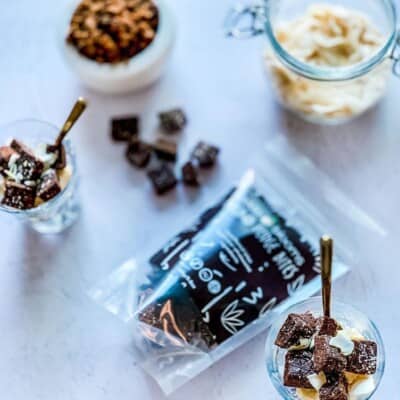 Adda Blooms brings West African superfoods to Canada like Baobab and Tigernut and creates healthy snacks with these ingredients. Adda Blooms works with Ghanaian farmers and champions making ancestral healthy foods accessible. They not only provide healthy foods they educate consumers on the many health benefits of African crops. They also host amazing events and support many food centred community initiatives.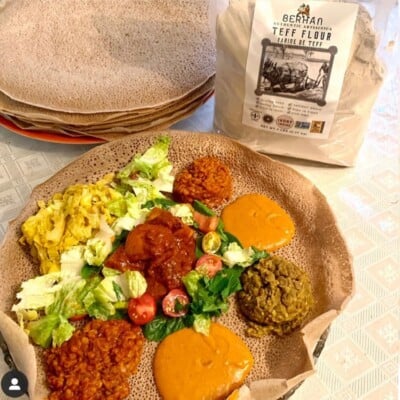 Berhan Grains is a Ethiopian-owned business that sells high quality stone milled Teff flour and grains. They are committed to sourcing their grains from African farmers and contribute to their community here in Toronto. Teff is an ancient grain and superfood native to Ethiopia, it's rich in iron and gluten free so it's become very popular in the west but oftentimes it's people from outside of the community selling it. It's been great to see a Black-owned business make strides in this space and provide the community with a really great product.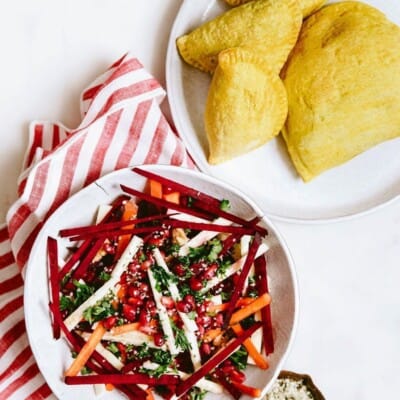 Eden also thinks you should definitely check out Mary B Sweets for handcrafted chocolates, Nerpys for hot sauce and BBQ marinades, and Choose Life Foods for delicious patties. Mmmmmmm.
If you are one of the many brands that has recently been outspoken about your commitment to amplifying Black voices, or being part of the necessary change, consider partnering with Eden—her reach is enormous, and she has the expertise and experience to back it up. "I continue to challenge the brands that have made statements on their social media platforms or their website, I challenge them to pay and work with Black people. Hire them on their teams, have them on their boards and work with Black media outlets and influencers. Our influence is no less. If you support Black businesses also support the folx who've been amplifying them."
Tonight, Black Foodie is hosting a IG Live event where Eden will address what it's like to run a food business while fighting for justice. Please join her. Starts at 7pm.