From pasta-making to skating parties, dance classes to a vintage clothing swap, Canadian sparkling water brand Barbet is making Dry January a whole lot easier and more fun with a creative event series that welcomes all sober and sober curious individuals.
Sisters Andrea Grand and Katie Fielding founded Barbet in 2020 after a health scare. "My sister and co-founder Katie has epilepsy and after a particularly bad seizure sent her on the hunt for more zero-proof drinks, we discovered that what we were looking for wasn't yet out there." The duo set out to establish a refreshing non-alcoholic option that would offer consumers great taste and "put alcohol and non-alcohol drinks on a level playing field."
With flavours like Wild Card (tangy blood orange, electric calamansi & a flicker of hot jalapeno), Love Bite (tart pink grapefruit with a bite of ginger and hint of juniper), and Light Wave (cucumber, pineapple and a subtle smooch of lavender), they've created an elevated experience for non-drinkers. Not only can people feel confident pulling out a can of Barbet at a party, or ordering one at one of their local restaurant partners, but the well-designed packaging will likely inspire more questions about the drink itself versus the tired and inexcusable "why aren't you drinking?"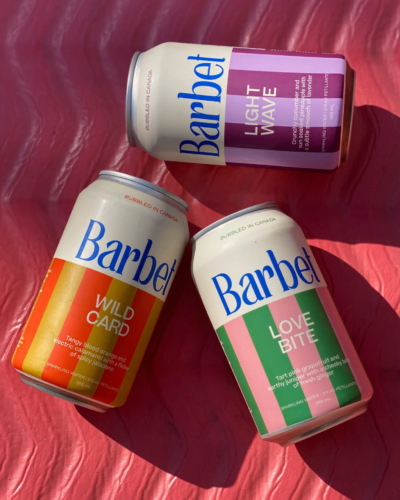 To support Torontonians doing Dry January, and generally liven the month up, Andrea and Kate have programmed an incredible lineup of events. No booze doesn't mean no fun.
Jan 10: Suso Skate + Barbet Roller Skating
Jan 12: Hidden Sounds + Soundbath
Jan 18: Self Care Sauna + Ice Bath Experience
Jan 20: Clothing Swap at Good Juice Box Vintage
Jan 22: Good to be Good Peer Support Poster Program
Jan 24: Pasta Making Class – Pasta Forever
Jan 28: Social – Othership
Jan 29: Hip Hop Dance Class
Jan 29: Barks + Bubbles with Save Our Scruff
Jan 31: Tarot + Bubbles
The events are a mix of free and ticketed. See full calendar here. Of course, you can also check out our weekly Best Bets or our highlights for January.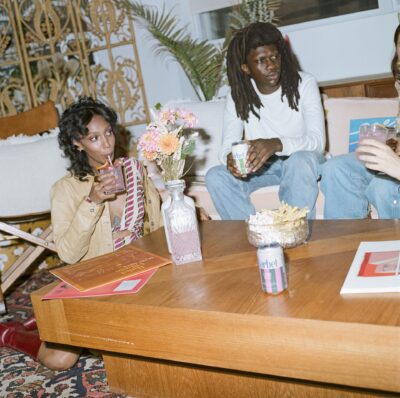 "One of the major things we heard in talking to our community is that there was a perception that dry meant less socializing, less going out, fewer events, and just all-around less fun. We wanted to create a list of events that bust that myth, and show people the dry side of life is just as much fun so they can make decisions that fit their life."
Barbet is available to purchase at Summerhill Market, Fiesta Farms, McEwans TD Centre or directly from the Barbet website.