United Kingdom police procedurals are a genre in and of themselves, especially the type that take place in a small town (usually by the sea) where everyone knows one another, and is therefore a suspect. Duh, duh, duh….
If you're a fan of this type of show, then you're a mega fan. Like a good cuppa, watching a detective superintendent solve a murder has become a bizarre source of comfort to many (us included). Similar to Broadchurch and Shetland, The Pact delivers what viewers want, and we appreciate that the story revolves around four women who work at a brewery, and the fact that the take-no-shit chief detective, DS Holland, is a Black woman—an outstanding performance by Rakie Ayola.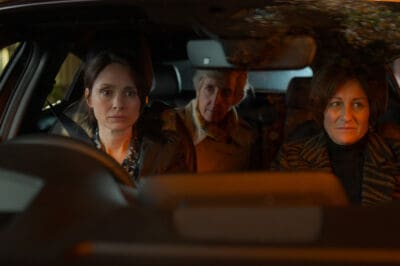 The gripping thriller follows the group of friends who, after the death of their young brewery boss, are drawn into a fragile pact of silence, bound by a secret that will change their lives forever. The Pact is a show about secrets, friendship and divided loyalties – where nothing turns out to be quite what it seems.
The hit BBC series is now playing on Super Channel Fuse, with new episodes airing Sundays at 9pm ET. If you're late to tune in, you can stream the first three now on Super Channel On Demand. Written and created by Wentworth originating writer Pete McTighe, the series stars Laura Fraser (Breaking Bad), Julie Hesmondhalgh (Coronation Street), Eiry Thomas (Keeping Faith) and Heledd Gwynn (Ordinary Lies).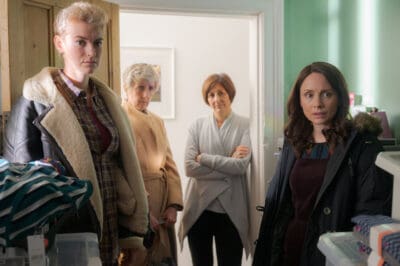 Unlike American cop shows, the actors look like real people—crows feet, laugh lines, and other markings of humans. The accents and cobblestone streets pull us in, but perhaps we also savour the fact that the blinding glow of Hollywood perfection is nowhere to be found.