Seeing Jane Campion, with her long white hair, sitting in the middle of a desert, directing The Power of the Dog, is a powerful visual. It's the first film in a decade for the 67-year-old Academy Award-Winning director, who was the first women filmmaker to receive the prestigious Palme d'Or prize at Cannes for her magnificent film The Piano, back in 1993. It's a film has lived in our minds ever since we first saw it.
Starring Benedict Cumberbatch and Kristen Dunst, The Power of the Dog is a TIFF 2021 title with huge buzz. The Canadian premiere will take place on Friday, Sept 10th at the Visa Screening Room at The Princess of Wales Theatre, as part of TIFF's Special Presentations programme. We hope to be there … the teaser gave us chills.
Film Synopsis
Adapted from Thomas Savage's bestselling novel, The Power of the Dog tells the story of severe, pale-eyed, handsome, Phil Burbank (Benedict Cumberbatch) who is brutally beguiling. All of Phil's romance, power and fragility is trapped in the past and in the land: He can castrate a bull calf with two swift slashes of his knife; he swims naked in the river, smearing his body with mud. He is a cowboy as raw as his hides.
The year is 1925. The Burbank brothers are wealthy ranchers in Montana. At the Red Mill restaurant on their way to market, the brothers meet Rose (Kirsten Dunst), the widowed proprietress, and her impressionable son Peter. Phil behaves so cruelly he drives them both to tears, reveling in their hurt and rousing his fellow cowhands to laughter – all except his brother George, who comforts Rose then returns to marry her.
As Phil swings between fury and cunning, his taunting of Rose takes an eerie form – he hovers at the edges of her vision, whistling a tune she can no longer play. His mockery of her son is more overt, amplified by the cheering of Phil's cowhand disciples. Then Phil appears to take the boy under his wing. Is this latest gesture a softening that leaves Phil exposed, or a plot twisting further into menace?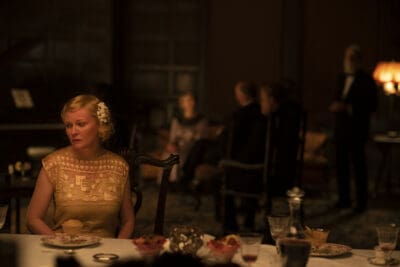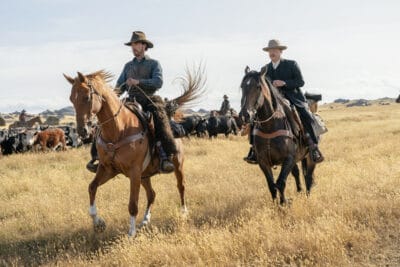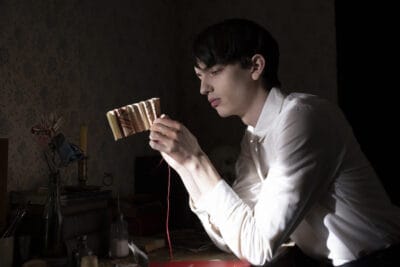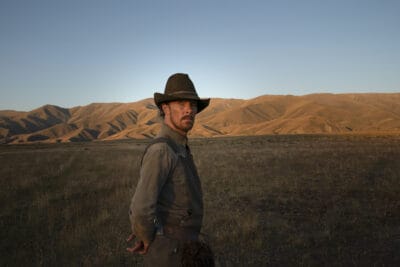 Ever since we watched the teaser, we've been haunted by the eerie whistle, and reminded of dark films like There Will Be Blood or No Country For Old Men. We're certain that Campion's latest work will astound audiences.
The Power of the Dog will release in select theatres November 17th, and arrive to Netflix on December 1st. Cumberbatch will receive TIFF's Tribute Award this year, and has also been announced as a guest at TIFF's beloved In Conversation With… series. More info at www.netflix.com/thepowerofthedog.