Marissa O'Neill creates beautiful and delicate handmade pieces with oceanic inspiration for her Sea Flower Studios collection.
SDTC: How did you get started creating?
Marissa O'Neill: I've always been creative and loved making things when I was younger, so about 15 years ago I saw some expensive beaded Christmas ornaments in a store and thought I could make my own version for gifts. After I was done I had so many beads left over I decided to try making a couple of bracelets, and that grew into a love of creating handmade jewelry. Over the years I have progressed from beads to learning other methods to make jewellery using precious metals and stones.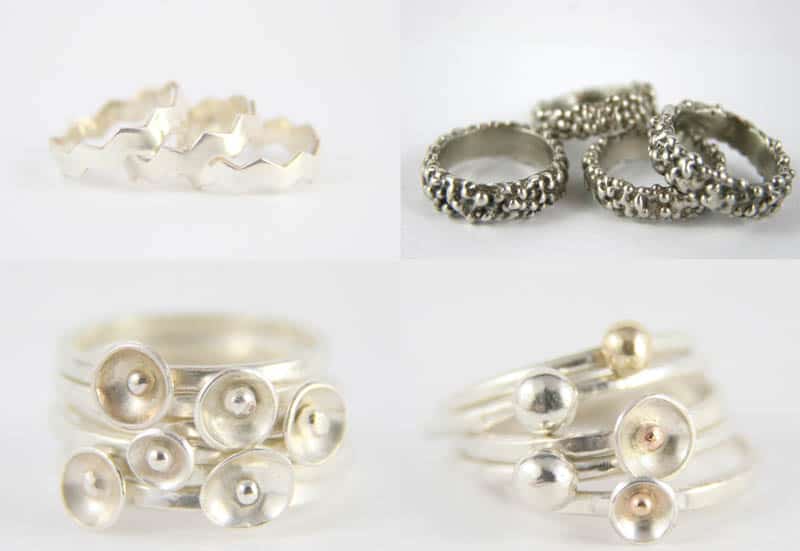 SDTC: What's your favourite thing you've ever made?
MO: Everything is my favorite for a little while after I first make it. But I do have a favorite that was one of my first designs when I started working with silver and it will probably always be a favorite. Those are my sets of Poppy Stacking Rings. They represent my style of jewelry so well because they are delicate and simple yet when you wear them you feel special every time you look down at your hand. Easy to wear and jewelry that will always be treasured, that's what my designs are about.
SDTC: What advice would you give to young artists?
MO: That advice would be simple, have fun with it and explore different materials, styles and techniques until you find what you love. Don't ever compare yourself to others and think (like I used to) that if you can't put a pencil to paper and draw something realistic looking that you aren't artistic.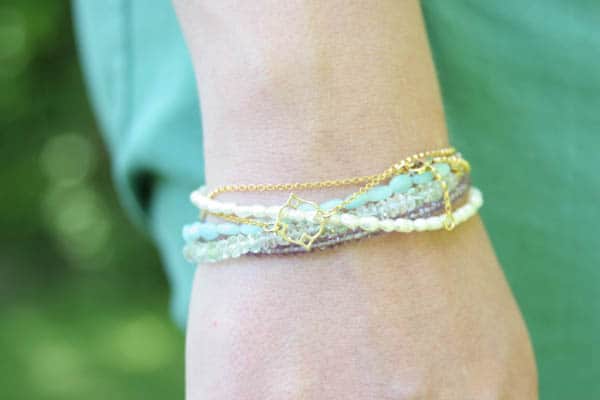 SDTC: What's the best reaction you've ever heard in relation to your pieces?
MO: I love hearing from women who tell me they never wear jewelry but love to buy my pieces because they are so easy to wear and it's something they know they will wear every day for years and still love it just as much. It's always so exciting to know I can have an impact on someone's experience with wearing jewelry.
SDTC: Why should people come to the Flea?
MO: It's a great opportunity to meet a carefully curated group of artists and artisans. You will have the chance to chat with the artists in person about their process and hear the stories behind what they make.
Find Sea Flower Studios at the Gladstone Flea on Saturday, August 3rd from 10 am 'til 4 pm at 1214 Queen St. W. Shop Sea Flower Studios on Etsy.