Kim Brunelle is an expert at picking perfect whimsical pieces that add warmth and character to any space. You can find her housewares on her Etsy shop, Coco and Bear.
SDTC: How did you get started picking vintage?
Kim Brunelle: I think I've always been a vintage picker. It started when I was a little girl and I would go with my mother to pick at yard sales every weekend. Last year, I decided to make it a full-time job and now get to enjoy picking everyday! I just love the rush that comes with finding a great piece and seeing it come to life through my wonderful clients. 
SDTC: What's your favourite thing you've ever found?
KB: Gosh, that is a really tough question. I try my best not to fall in love with my picks. But, there have been a few that I simply could not let go of. The one that comes to mind is a gorgeous 1920s dress form which I purchased and simply cannot let go of. I bring her with me to shows and have her stationed in my office where I get to admire her.
SDTC: What advice would you give to young business owners?
KB: First of all, I would say be proud of what you're doing and recognize the immense risk and passion that you have taken to do what you're doing. It really takes a lot to go off on your own and create a business based on something you love. I would also remind you to never let the 'Debbie Downers' of the world affect you. We're young, we're successful and we've got great ideas – so move over, world!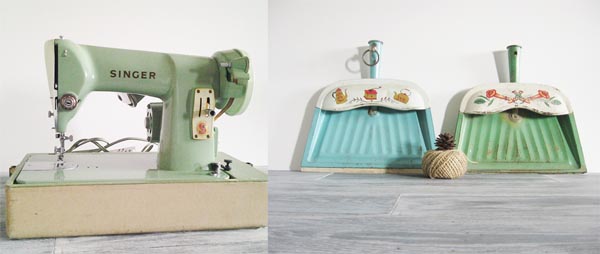 SDTC: What's the best reaction you've ever heard in relation to your pieces?
KB: I've been blessed to interact with so many cool people and have heard so many great stories. I think the one that struck me the most was a client I had last year who purchased from me two vintage Noxzema bottles that I was selling. She followed up shortly after receiving them to thank me and to send along some pictures of how she was displaying them in her home. She explained that her mother had recently passed away and that her fondest memory of her was the Noxzema jars that she had always had since she was little girl. Her mother would put it on every night and taught her girls to do the same. Now that her mother was gone, she really wanted something that reminded her of those times and it happened to be my jars. I felt really privileged to have been able to be a part of that memory for her.
SDTC: Why should people come to the Flea?
KM: I was at the Flea back in June and we had a blast. You can count on there being a great variety of vendors there who are all passionate about what they do and will bring you some unique and amazing items. The environment is really laid back and the space is beautiful! Grab a coffee and come on down – I promise that you won't regret it and you'll leave with your arms full!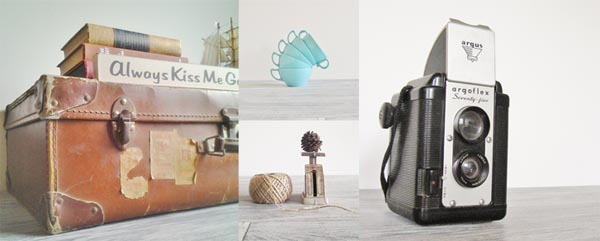 Find Coco and Bear at the Gladstone Flea on Saturday, August 3rd from 10 am 'til 4 pm at 1214 Queen St. W. Shop Coco and Bear on Etsy.