Warning: graphic content ahead. But don't worry, it's totally safe for work. When we say graphic content, we mean bold photographic prints, witty logo tees, and even a high fashion cat sweater. Cat ladies everywhere, rejoice! Graphics are stealing the show when it comes to the summer, so let's all pick up a cool tee (or 50).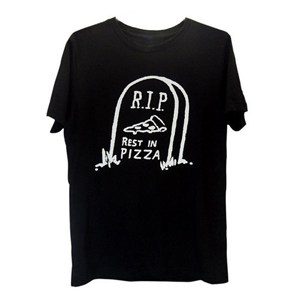 Rest In Pizza Tee: We don't want to say that we have a major pizza addiction, but we have a major pizza addiction. And this T-shirt is pretty much perfect for our way of life. It has a pizza of our heart (GET IT?!), that's for sure. Nylon Shop, $30.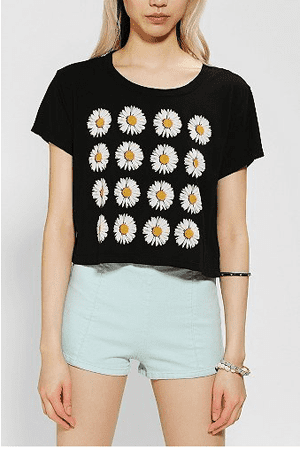 Truly Madly Deeply Daisy Cropped Tee: Why is it that graphic daisy prints remind us so much of the '90s? We may not currently know the answer, but we're totally into this crop top. And we're really into the fact that the crop on this top isn't navel-baring, because we can't all flaunt our bellybuttons. Urban Outfitters, $29.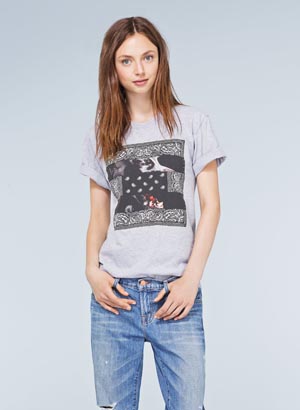 La Notte Marcello T-Shirt: Half-bandana print plus half-barking dog equals one cool tee. P.S. It has an oversized boyfriend slouch to it, which we know will be perfect for summer heat waves. Aritzia, $35.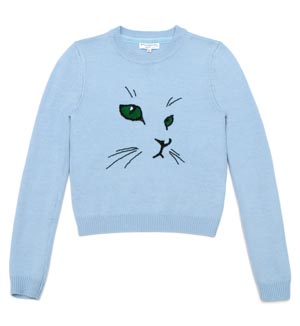 Merino Cat Embroidered Sweater: So the cat on this sweater is named Basil which is a) cute and b) makes this high fashion sweater that much better. Say yes to a fancy cat sweater. Opening Ceremony, $175.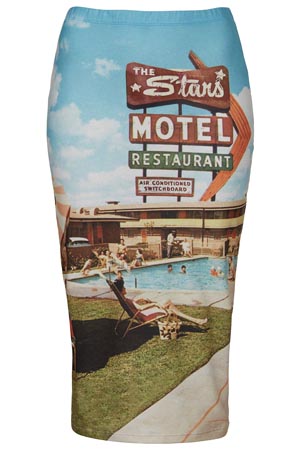 Motel Printed Tube Skirt: This is our one and only graphic printed piece that isn't a T-shirt (as you have probably figured out on your own), but the photographic print on this pencil skirt caught our attention right away. If you can't be lounging poolside all summer long, you might as well wear a pool print. Topshop, $56.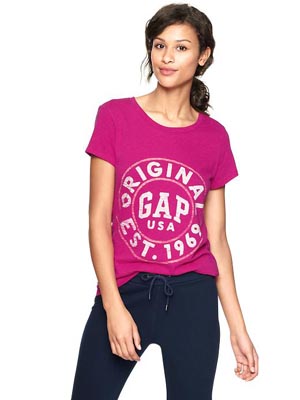 1969 Arch Logo Slub T: Holy throwback to elementary school! This shirt (that's on sale, y'all) induces nostalgia for our younger days, and we won't say no to that. Gap, $14.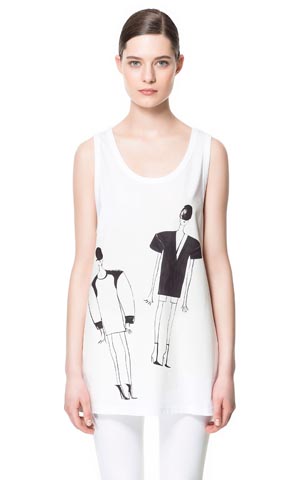 Printed T-Shirt: We're not ones to turn down a tall tee or tall tank top. Lengthy shirts go well with skinny jeans or even tucked into cut-offs with a slouchy tuck here and there. Zara, $30.