Sage Paul founded
Indigenous Fashion Week Toronto
(IFWT) in 2018, which has quickly grown to become a highly respected launchpad for Indigenous designers, and a stage to spotlight a diverse range of talent. An innovator, leader, and artist—Paul knows how to get people to pay attention, and she's one of the speakers at the upcoming
TEDxToronto
event, which will explore the theme of RISE.
In anticipation to next week's event (
get your tickets now
), we connected with Sage to ask her some things.
SDTC: When did you learn to be an activist?
SP: I don't consider myself to be an activist. There are many strong leaders at the front lines who I greatly admire and respect: Cindy Blackstock, Autumn Peltier, Sarain Fox, to name a few. I make art and I also imagine how art can be presented, and then I try to do that. Being Indigenous automatically politicizes me and anything I do, and that's true because of both historical and current-day colonialism and oppression.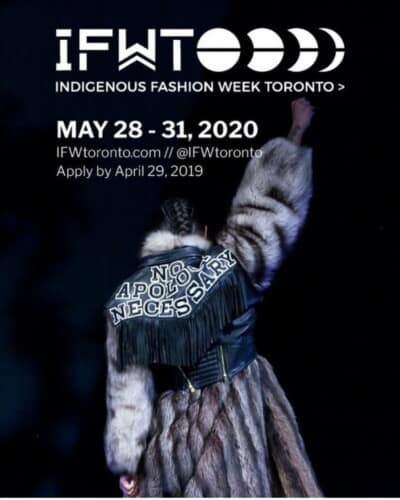 You've been running Indigenous Fashion Week for a couple years now, what do you think is the greatest lesson you've learned so far?
We humans all have to work together – we share this land we live on – but coming together doesn't mean we have to lose our own identity to a colonial, or mainstream, way of doing things. Quite the opposite actually: we need to honour and welcome in each other's different realities, histories and truths to do things together in new and good ways.

In short, what does RISE mean to you?
It means sifting through the static, and sorting the noise to make harmony.
What message are you excited to share at TEDxToronto?
I'm excited to have a moment on this incredible platform to share my story and experiences through fashion. One might be surprised where the topic of fashion can take us.

What philosophy, or mantra, is currently helping to guide your life?
Maintain a regular schedule and make choices based on my values: everyone's basic needs should be met, use everything (no waste), don't be afraid to fail, and reciprocate what I take. Also, call my mom and eat wild meat when it comes my way.