As we welcome autumn this week in Toronto, the season is off to a strong start with a bunch of amazing arts events across the city. With big comedy and literary festivals kicking off this week, a timely rally for climate action, as well as events for fashion and music lovers, we think you'll find plenty of activities that will enrich your week right here.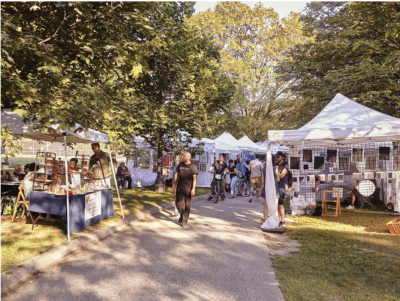 Queen West Art Crawl
This weekend at Trinity Bellwoods park, 100 artists will display their one-of-a-kind creations at the Queen West Art Crawl. Celebrating its 19th year, the outdoor art exhibition is a chance to browse through a range of artwork, including paintings, wood sculptures and ceramics, and connect with artists from around Ontario as you shop. Running from noon to 6pm on both days, there's plenty of free entertainment to fill up an afternoon — enjoy food and a free concert series as a soundtrack for your shopping. And if you're bringing the whole family, iconic Toronto Drag Queens Fay and Fluffy will be hosting storytimes both days at 2pm! Grab a coffee and wander around all weekend long.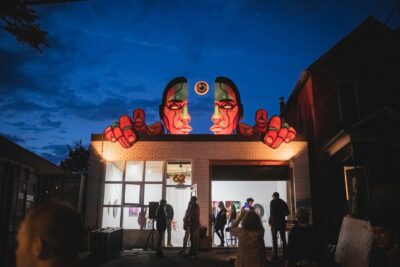 Geary Art Crawl
Toronto's edgiest west-end strip will come alive this weekend with music, visual art installations, pop-ups, food and more. With programming partners including Art Spin, The Music Gallery, All Ours, and Wavelength, you know it's going to be cool. Take in the art, shop the marketplace, grab a seat at a picnic table to enjoy a meal and connect with Geary's creative community. The festivities start at 1pm on both days, and take place from Ossington all the way to the westest end of Geary. Fun times.
Fridays for Future Global Climate Strike
Speak up for climate action and join the Fridays for Future Climate Strike this week at Queen's Park for a rally at 2pm, followed by a march. The youth-led movement, founded by Greta Thunberg, came to the city in 2019, when more than 15,000 people filled the streets of Toronto for a rally demanding action on climate change. The fight continues this year as recent extreme droughts, heatwaves, floods and other weather events around the world indicate the urgency for us to take action on the climate crisis. This Friday, join the call to end fossil fuel subsidies and other climate injustices, and for government leaders to put people before profits.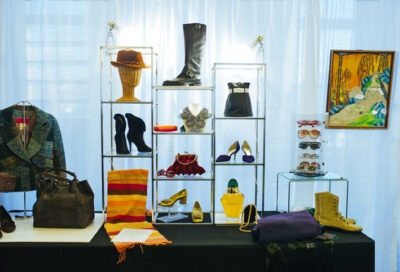 Toronto Vintage Clothing Show
Find a new one-of-a-kind staple for your wardrobe at Canada's largest sale of vintage clothing. This weekend at Exhibition Place, the Toronto Vintage Clothing Show will feature more than 100 independent dealers of vintage fashion, as well as hard-to-find vintage decor and antiques. Shop curated collections of vintage clothing including inclusive-sizing women's and menswear, accessories, jewelry, handbags, footwear and textiles. Expect a wide range of treasures, including vintage lingerie, streetwear, parkas, varsity and leather jackets, French hair accessories, designer scarves, chain belts, Gucci and Louis Vuitton luggage and so much more.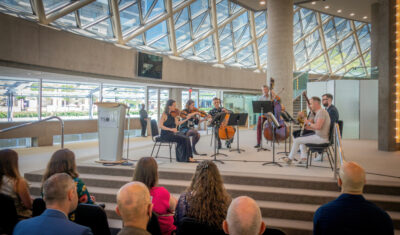 TSO Free Open House Concert
As part of the Toronto Symphony Orchestra's 100-year celebration, the TSO will be welcoming visitors on September 24 to enjoy free performances and all-ages activities all day long. Drop by the open house from 10am-2pm, where TSO musicians and other local artists will put on intimate pop-up performances in the lobby of Roy Thomson Hall. You can stroll around at your own pace and take in the building's stunning architecture or go on a guided tour to learn about the rich, century-long history of the TSO. The orchestra will then perform a free hour-long concert led by composer Gustavo Gimeno and hosted by Daniel Bartholomew-Poyser. Tickets for the concert are already fully booked, but you can try joining the Rush line for last-minute ticket releases.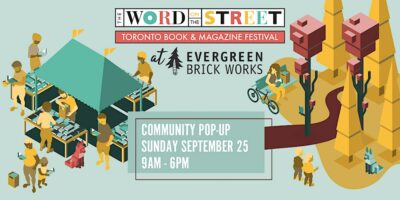 Word on the Street Pop-Up at Evergreen Brickworks
Book and nature lovers won't want to miss this one-day pop-up of the beloved Toronto literary festival Word on the Street at Evergreen Brickworks. Enjoy a day full of author-led forest walks, nature-themed activities for the kids, conversations with environmental activists, educators from Soapbox Science, and readings by a variety of authors, including Sarah Polley. More than 30 exhibitors will be part of the community marketplace, including romance bookshop Happily Ever After Books and Issues magazine shop. This Sunday, end your weekend with a peaceful walk along the trails in the heart of Toronto's Don Valley, and pick up a new book to dive into when you get home. Admission is free!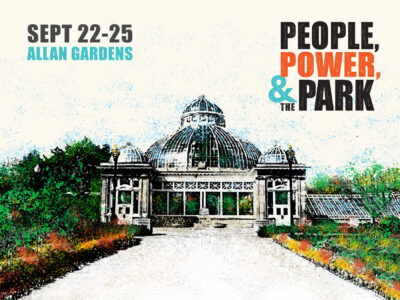 People, Power & the Park: Celebrate the History of Allan Gardens
For more than 125 years, Allan Gardens has been a vital gathering place in the heart of Toronto for rallies, festivals, protests and dialogues. From September 22-25, celebrate the power of the park with art installations, musical performances, poetry readings and guided historical and nature walks. The festival will feature an archival exhibit created by community members from the nearby Toronto Metropolitan University, honouring the park and the broad spectrum of communities it has welcomed for decades.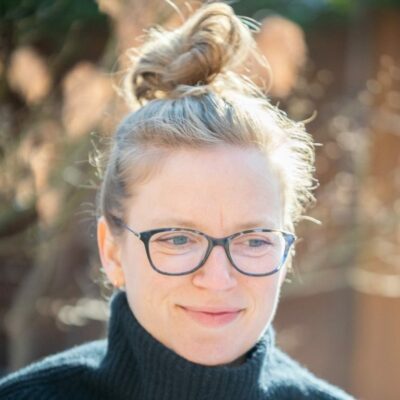 Toronto International Festival of Authors
Canada's largest literary festival kicks off this week at Harbourfront Centre. Get excited for a stellar lineup of authors and artists from 30+ countries, with events featuring Farzana Doctor, Tanya Talaga, Zarqa Nawaz, Martha Wainwright, Sarah Polley, and Fay and Fluffy! Running until October 2, this year the festival is coordinating more than 200 events and activities, including writing masterclasses, events for kids, musical and poetry performances and book signings. It's a book lover's paradise.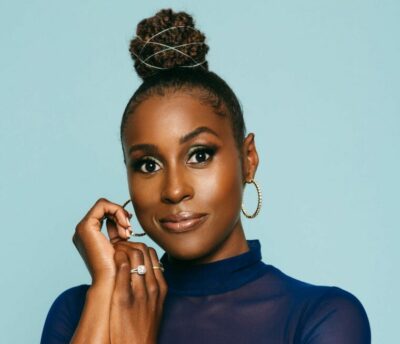 Just For Laughs Toronto
Just For Laughs is returning to Toronto starting September 22, with 10 packed days of shows from your favourite comedians. This week, sit back and laugh along with performances from Amy Schumer, drag duo Trixie & Katya, Canadian favourite Courtney Gilmour, a special conversation with the incredible media mogul Issa Rae, and so much more. New this year, head outside for Just For Laughs' free comedy street festival at Berczy Park, with local and international comedians, bands, art installations, food trucks and more! Check out the full lineup.