Always a vibrant bash, this year's Scrubs in the City fundraiser, benefitting SickKids, will transform Evergreen Brick Works into a brightly lit Tokyo city block. The committee describes the forthcoming event as a"neon-soaked night filled with sights, surprises and all things Tokyo". How will they do this? We aren't sure, but we're excited.
If you're looking for a fabulous occasion to get dressed up, this is a FUN party for a great cause. Expect artful buffets of top-notch Japanese food, lively entertainment, colourful fashion and a packed dance floor. Guests will also enjoy surprise entertainment and an exclusive silent auction featuring designer purses from Balenciaga, Alexander McQueen, Mulberry, and Kate Spade.
To-date, the annual event has raised more than $3 million in support of some of the most critical needs at the hospital. We feel absolutely blessed to have SickKids in our city, and are thrilled to help promote this wonderful gala for a truly magical place. If you're still not sure what to expect, check out these photos.
SickKids cares for more than 100,000 patients every year. Proceeds from Scrubs will help fund the purchase of a new 3T-MRI machine, one of the highest priority needs at the Hospital.
Thursday, June 4, 2015 @ 7:00 pm
Evergreen Brick Works
For more details, visit: www.skscrubs.com.
CONTEST!
For a chance to win a pair, tweet: "I'm so happy that Toronto has @SickKids, but I'd love to visit Tokyo for a night. #SKScrubs"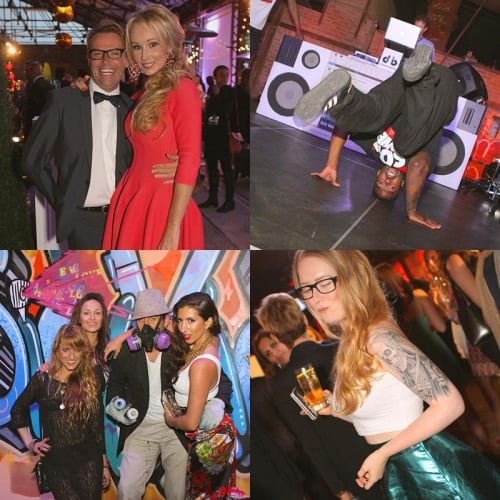 .