Have you ever marveled at the intricate beadwork and beautiful leatherwork in a pair of traditional mukluks? So have we. And now you can learn exactly what goes into creating these exquisite objects, and the stories that accompany them.
Funded by the Treadright Foundation in conjunction with Manitobah Mukluks and Bata Shoe Museum, the Manitobah Mukluks Storyboot Project helps revive the traditional art of moccasin making by creating partnerships with elders and artisans who fashion them in the traditional way. They've launched the Manitobah Mukluks Storyboot School (327 Bloor W), offering weekly sessions that teach the heritage art of mukluk-making to local Indigenous students, while also introducing the art and culture to visitors.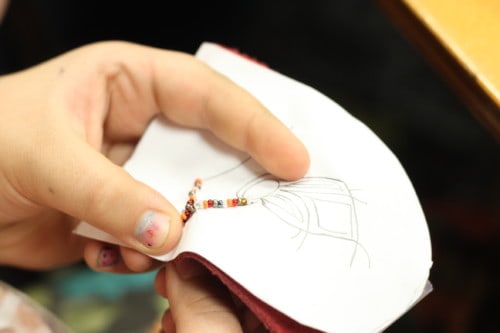 The project also allows Storyboot artisans from across Canada to display and sell their mukluks at the Bata Shoe Museum, receiving 100% of the proceeds. This is the first such school in Canada available to all Canadians, including you.
Sign up here to get started.