In stressful times, like these, we often find that listening to books and podcasts, bring a source of comfort. Beyond an enthralling story, listening to someone read, or talk, can help quiet some of the chaos in our minds, or those inner voices that are doing laps and spiking our anxiety. Further, an audiobook or podcast allows us to keep our hands free, and for many, keeping hands busy is important for managing stress too.
Below are a list of best-selling titles and podcasts, with most of them being read by the celebrated authors who wrote them. With Canadians being urged to stay home, now is a good time to get lost in great books. Listen to them while you bake, knit, complete a puzzle, or go for a walk… you'll sink into another world, and learn a few things too.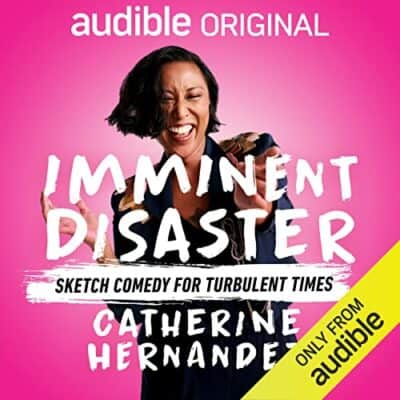 Standing on the shoulders of Canada's rich legacy of sketch comedy, Imminent Disaster brings laughter to these terrifying times. Penned by award-winning author and critically acclaimed screenwriter Catherine Hernandez, these short side-splitting scenes are fueled by the absurdity of our lives while facing the edge of existence.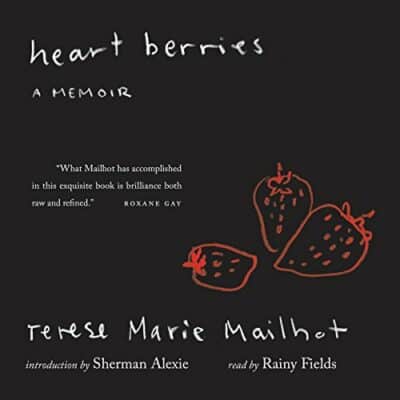 Heart Berries is a powerful, poetic memoir of a woman's coming of age on the Seabird Island Indian Reservation in British Columbia. Having survived a profoundly dysfunctional upbringing only to find herself hospitalized and facing a dual diagnosis of post-traumatic stress disorder and bipolar II, Terese Mailhot is given a notebook and begins to write her way out of trauma. The triumphant result is Heart Berries, a memorial for Mailhot's mother, a social worker and activist who had a thing for prisoners; a story of reconciliation with her father – an abusive drunk and a brilliant artist – who was murdered under mysterious circumstances; and an elegy on how difficult it is to love someone while dragging the long shadows of shame.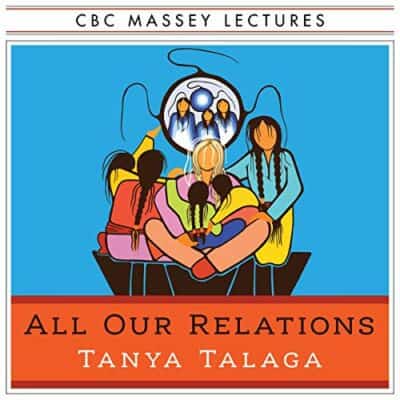 In this vital and incisive work, best-selling and award-winning author Tanya Talaga explores the alarming rise of youth suicide in Indigenous communities in Canada and beyond. From Northern Ontario to Nunavut, Norway, Brazil, Australia, and the United States, the Indigenous experience in colonized nations is startlingly similar and deeply disturbing. It is an experience marked by the violent separation of Peoples from the land, the separation of families, and the separation of individuals from traditional ways of life – all of which has culminated in a spiritual separation that has had an enduring impact on generations of Indigenous children. As a result of this colonial legacy, too many communities today lack access to the basic determinants of health – income, employment, education, a safe environment, health services – leading to a mental health and youth suicide crisis on a global scale. But, Talaga reminds us, First Peoples also share a history of resistance, resilience, and civil rights activism, from the Occupation of Alcatraz led by the Indians of All Tribes, to the Northern Ontario Stirland Lake Quiet Riot, to the Standing Rock protests against the Dakota Access Pipeline, which united Indigenous Nations from across Turtle Island in solidarity.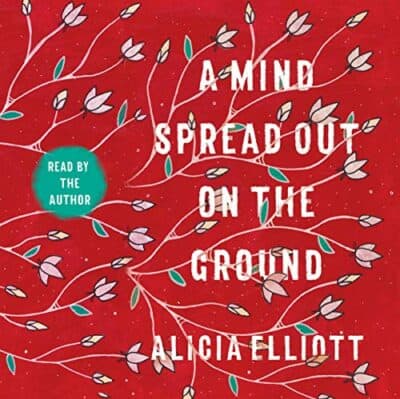 A Mind Spread Out on the Ground
In an urgent and visceral work that asks essential questions about the treatment of Native people in North America while drawing on intimate details of her own life and experience with intergenerational trauma, Alicia Elliott offers indispensable insight into the ongoing legacy of colonialism. She engages with such wide-ranging topics as race, parenthood, love, mental illness, poverty, sexual assault, gentrifcation, writing, and representation, and in the process makes connections both large and small between the past and present, the personal and political – from overcoming a years-long battle with head lice to the way Native writers are treated within the Canadian literary industry; her unplanned teenage pregnancy to the history of dark matter and how it relates to racism in the court system; her childhood diet of Kraft Dinner to how systemic oppression is directly linked to health problems in Native communities.
With deep consideration and searing prose, Elliott provides a candid look at our past, an illuminating portrait of our present and a powerful tool for a better future.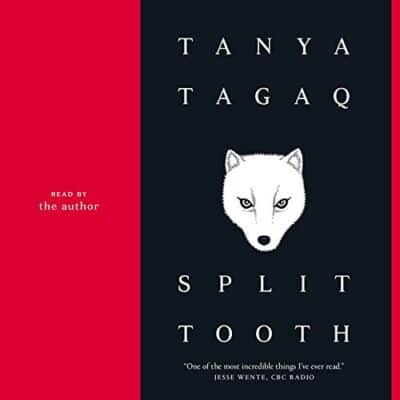 A girl grows up in Nunavut in the 1970s. She knows joy and friendship and parents' love. She knows boredom and listlessness and bullying. She knows the tedium of the everyday world and the raw, amoral power of the ice and sky, the seductive energy of the animal world. She knows the ravages of alcohol and violence at the hands of those she should be able to trust. She sees the spirits that surround her and the immense power that dwarfs all of us.
When she becomes pregnant, she must navigate all this.
Veering back and forth between the grittiest features of a small arctic town, the electrifying proximity of the world of animals and ravishing world of myth, Tanya Tagaq explores a world where the distinctions between good and evil, animal and human, victim and transgressor, real and imagined lose their meaning, but the guiding power of love remains.
Haunting, brooding, exhilarating, and tender all at once, Tagaq moves effortlessly between fiction and memoir, myth and reality, poetry and prose, and conjures a world and a heroine listeners will never forget.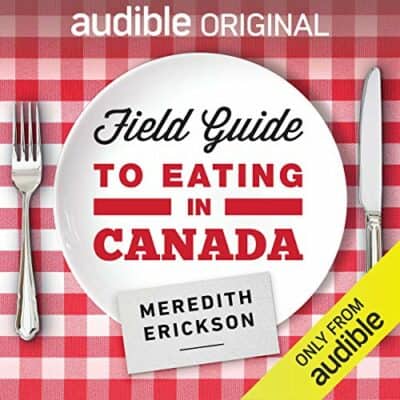 Field Guide to Eating in Canada
Meredith Erickson is the host and co-writer of Field Guide to Eating in Canada. An avid traveler, she's made a career of exploring the culinary traditions, and the terrain that inspires them, in countless destinations. Meredith is also a seasoned cookbook author. She's behind the best-selling Alpine Cooking, and co-authored The Art of Living According to Joe Beef, Olympia Provisions, Claridge's: The Cookbook, Joe Beef: Surviving the Apocalypse, Mandy's, Friuli Food and Wine and others. Born in Southern Ontario, Meredith has lived in many places including New York State, London, England and Milan, Italy. She's currently working on Alta Italia and CANADA: the travelogue, and splits her time between Montréal and Milan. Learn more at www.mereditherickson.com.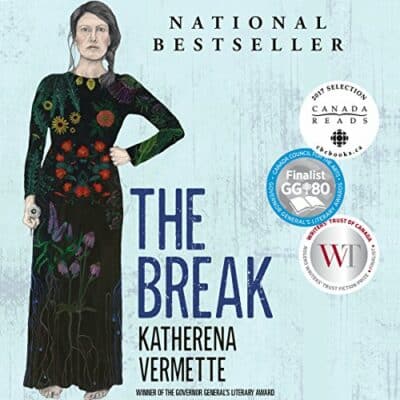 When Stella, a young Métis mother, looks out her window one evening and spots someone in trouble on the Break – a barren field on an isolated strip of land outside her house – she calls the police to alert them to a possible crime.
In a series of shifting narratives, people who are connected, both directly and indirectly, with the victim – police, family, and friends – tell their personal stories leading up to that fateful night. Lou, a social worker, grapples with the departure of her live-in boyfriend. Cheryl, an artist, mourns the premature death of her sister Rain. Paulina, a single mother, struggles to trust her new partner. Phoenix, a homeless teenager, is released from a youth detention centre. Officer Scott, a Métis policeman, feels caught between two worlds as he patrols the city. Through their various perspectives, a larger, more comprehensive story about the lives of the residents in Winnipeg's North End is exposed.
A powerful intergenerational family saga, The Break showcases Vermette's abundant writing talent and positions her as an exciting voice in Canadian literature.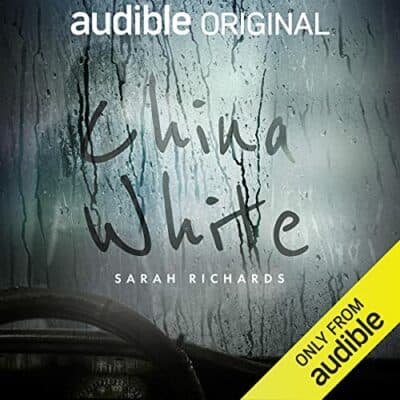 Styvie Savard was a damn good cop – before she made a mistake that cost her everything. Now she lives in her car, works a dead-end job, and scrapes by on the fumes of a dwindling savings account. Life couldn't get much worse, until it does. One morning on the way to work, Styvie hits a 16-year-old, Dharma, with her car. When the injured girl flees the scene, Styvie finds that she can't leave well enough alone.
Propelled by ghosts from her own complicated past, Styvie is determined to find the girl and make things right. In her pursuit, Styvie confronts Dharma's brother, Jeremy, a violent addict working as a distributor in a fentanyl drug ring; and Dharma's husband, Glen, who heads a pseudo-Eastern-religious cult.
Styvie becomes obsessed with freeing the teenaged Dharma from Glen's clutches and bringing Jeremy down. In doing so, she forms a tenuous and clandestine arrangement with her ex-boyfriend, Detective Constable Dennison Lee. Going undercover reignites her love for law enforcement and polishes her rusty sleuthing skills. At first, it seems as if she could slide right back into her old life, but when Styvie develops an unshakable bond with Dharma, the lines between right and wrong blur.
In the end, Styvie must make a choice: chase down her old badge and recoup her losses or follow her instinct and save Dharma from a future she doesn't deserve.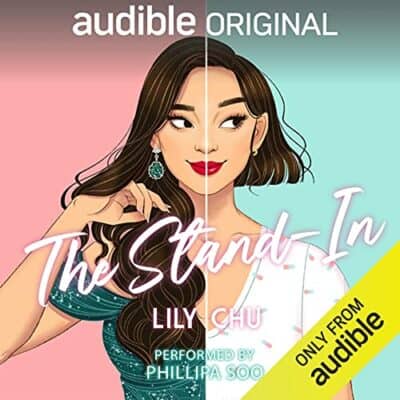 Gracie Reed is doing just fine. Sure, she was fired by her overly "friendly" boss, and yes, she still hasn't gotten her mother into the nursing home of their dreams, but she's healthy, she's (somewhat) happy, and she's (mostly) holding it all together.
But when a mysterious SUV pulls up beside her, revealing Chinese cinema's golden couple Wei Fangli and Sam Yao, Gracie's world is turned on its head. The famous actress has a proposition: Due to their uncanny resemblance, Fangli wants Gracie to be her stand-in. The catch? Gracie will have to be escorted by Sam, the most attractive – and infuriating – man Gracie's ever met.
If it means getting the money she needs for her mother, Gracie's in. Soon Gracie moves into a world of luxury she never knew existed. But resisting Sam, and playing the role of an elegant movie star, proves more difficult than she ever imagined – especially when she learns the real reason Fangli so desperately needs her help. In the end, all the lists in the world won't be able to help Gracie keep up this elaborate ruse without losing herself…and her heart.
Here's hoping you get time to digest one or two of these this holiday season. View more Audible titles here.