The wondrous incomprehensibility of the universe's vastness, the irresistible magnetism of Carl Sagan, and the triumphant experience of watching a solar eclipse through a shoebox, combine to make astronomy a captivating, mesmerizing, and exultant pursuit. Montreal has lacked a planetarium since 2011, when the outdated Montreal Planetarium shut down to make room for a new facility in the East End.
Now, two years and a cool $33 million later, we are on the cusp of the opening of Montreal's new, state-of-the-art planetarium. The Rio Tinto Alcan Planetarium opens on April 6 at 4801 Pierre-de Coubertin Avenue, adjacent to the Biodome, Botanical Gardens, and Insectarium. Together, these science and natural history museums compose "Space for Life," your Olympic Park HQ for family-friendly edu-tainment.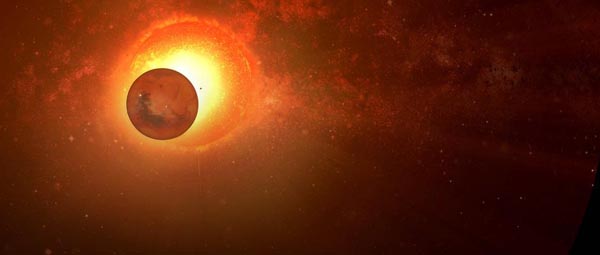 One thing to check out is the permanent instalment Exo: Our Search for Life in the Universe. This interactive digital exhibition explores questions about the origins of life on earth and existence of life elsewhere in the universe. You get to explore the wonders of astrobiology via multimedia games, projections, and animation. The exhibition also features the largest collection of meteorites found in Quebec. A meteorite from one of Mars's moons is among the 300 specimens on display.
Want to be among the first to visit? Enter the planetarium's contest before March 31 for the chance to win a telescope, free passes, and a guided tour of the new space.