This Canada Day weekend, head to Harbourfront (235 Queen's Quay W) and acknowledge the creative contributions of Indigenous and new Canadians through a celebration of the diverse sounds and stories of Turtle Island. This series aims to spark questions, conversations, and ultimately a rethinking of what it means to be Canadian.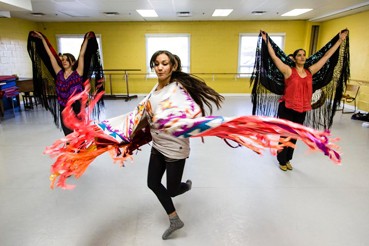 Curated by Rhéanne Chartrand, Our Home On Native Land features performances by Vox Sambou, Kinnie Starr, Iskwé, Digging Roots and Juno 2017 award-winners, Quantum Tangle. Catch Chase's rap performance about the difficult and often unspoken realities of growing up as an Indigenous person in Canada, Innu singer-songwriter Shauit, the decolonized creative space at UNCEDED, and Meegwetch; a collaboration between seven female Canadian artists investigating the relationship between Indigenous Fancy Shawl, Flamenco and Modern dance.
And that's just the tip of the iceberg. Get the whole lineup here.