When I decided it was my destiny to move to New York City at seventeen, it was because I had gotten this "feeling." This all-encompassing knowingness that it was something I was meant to do. Nine years later, I got that same feeling when I decided to move from New York to Vancouver, and I got it again when I knew it was time to pack it in and return to Toronto. It's kind of this like built-in GPS system guiding me to wherever I need to be in a particular time in my life; a personalized North Star that usually kicks in when my life's at a standstill and in desperate need of shake-up.
So when I got that feeling last fall when an opportunity in Prince Edward Island came up, I knew what to do.
I'm not going to bore you the details of moving because everyone knows moving is the worst, and if you think moving down the street or within the same city is bad, then multiply that by a hundred and maybe you'll get an inkling of what it's like to move across country with your belongings stacked in a VW Beetle and a moody cat beside you.
Sure, moving across the country sounds romantically cinematic. And I suppose that perfectly describes PEI – romantically cinematic. The definition of a picturesque small town. Except that it's not a town but an entire province. Its most famous resident, Anne Shirley (Anne of Green Gables), described the island as a "green seclusion," and after more than a century since L.M. Montgomery introduced us to Anne, it still is. With its cascading fields of wildflowers, rolling green hills, groves of birch and pine trees, as well as its many streams and rivers, breathtaking ocean views, not to mention that sand (the trademark red sand that is as unique and red as Anne herself), PEI is a charming piece of Canada.
I first fell in love with the province in the summer of 2017 when I had stayed in Charlottetown on a month-long self-prescribed writing retreat. Away from the hubbub of my life back home in Toronto, I discovered that PEI brought out the best in me. It soothed me. It helped me to see the bigger picture – where I wasn't so dependent on results and expiration dates, but content with just being on the journey and letting life floooow. I decided I was going to return one day and live there.
That day happened to be last November. After a two-day, 1800 km road trip, I arrived to my rental cottage in North Rustico, a small fishing town about 37 km north from Charlottetown with a population of just under 600 people.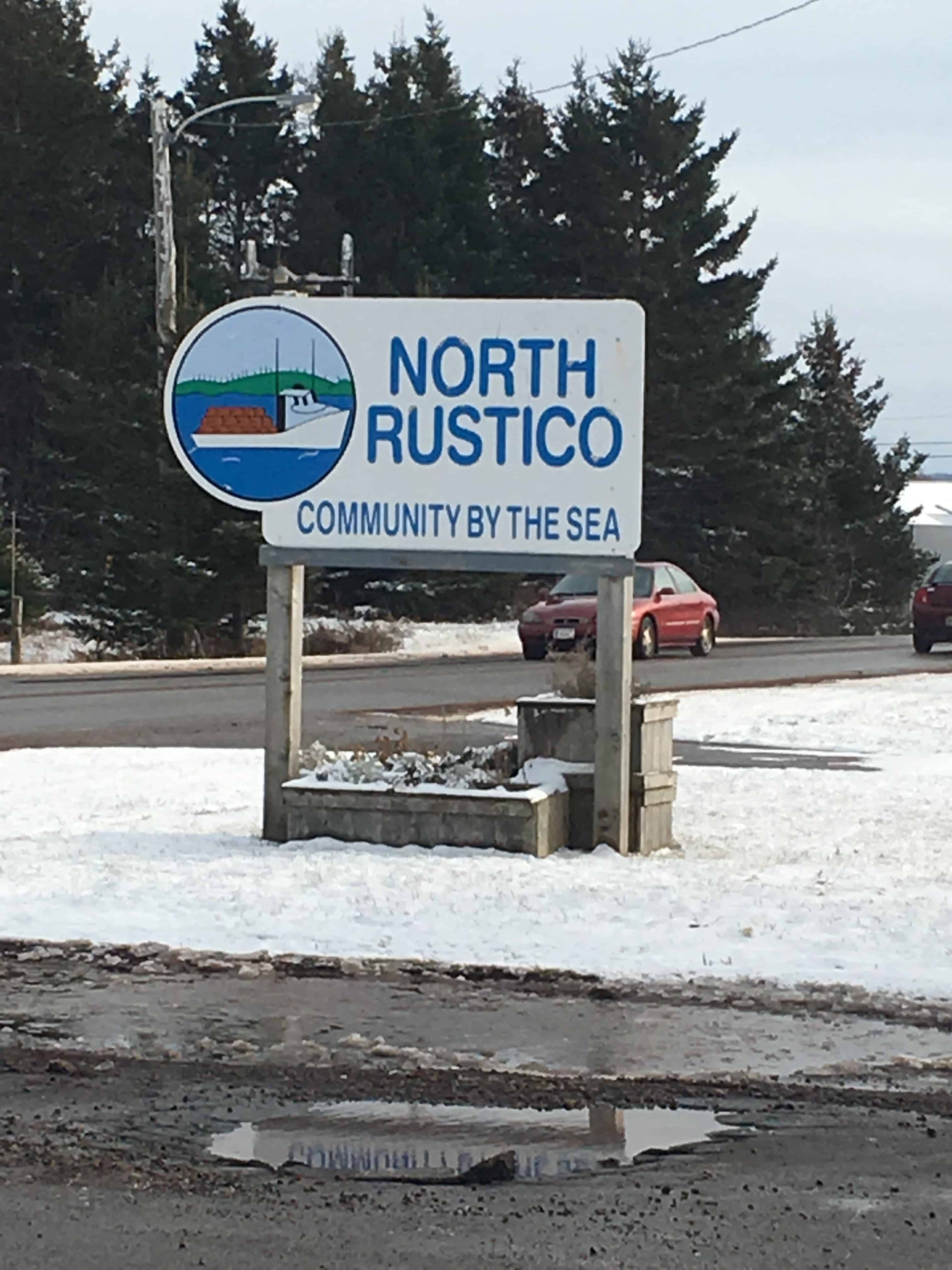 On my first morning as a resident of Prince Edward Island, I made myself a cup of coffee, wrapped myself in a warm blanket, and settled onto the porch of my cottage. I looked out on the small harbour, with its still waters of the Gulf of St. Lawrence just a stone's throw away from me. I admired the brightly coloured fishing huts that encircled the inlet, and their many, many lobster traps. Then I looked beyond the skyline at the rising sun, with its pink and gold hues dancing across the ocean, and I thought: Now what?
My life in PEI looks and feels different than the one I used to have in Ontario. The Canadian thing to do is talk about the weather first. So far I haven't found it much different than winters spent in southern Ontario, except for the wind. The wind is crazy here. It's so ferociously loud and mighty that I swore during my first week here it would rip off the roof from my cottage and have me spinning into Oz.
I don't have mail service where I live, so I walk to the post office each afternoon where my mail is being held under "General Delivery." I always make sure to stop by the consistently updated bulletin board – the OG Craigslist – with recent postings for jobs and apartments, as well as advertisements for local line dancing, potlucks and church bake sales.
"Going into town" is also a thing now. With Charlottetown being a good thirty minutes away, with risky winter roads in between, planning a weekly trip to the major city is a regular occurrence for certain amenities. As one North Rustico resident told me of my new town, "It might not have everything you want, but it has everything you need," which includes a grocery store, a Robin's coffee shop, a post office, a liquor store, a pharmacy, a Home Hardware, a few restaurants and boutiques and a number of motels and mini cottages for rent.
But it's the winter right now, and North Rustico, as well as the majority of PEI, comes alive in the summer, so things are pretty quiet around here. As a tourist town, most of the restaurants, motels and stores are shuttered for the season, and the residents are either in hibernation mode or have flown south for the winter. For the most regular social interaction I have, it's a tie between the woman who works at the post office and Scooter, the ginger-haired neighbourhood cat who visits my porch nightly. If I'm going to be real, he comes less for me and more to flirt with my cat.
The shiny new feel of being in PEI lasted for a few weeks, but then the therapeutic quiet started to make me feel antsy. As much as I had loved staying in PEI the previous summer, I knew I wasn't here on vacation anymore; I was living here full-time now. The lack of certain comforts had me feeling out of sorts, and I found myself identifying with Marisa Tomei in My Cousin Vinny when she first rolls up from Brooklyn to that small town. Where the fuck was I? How was I going to get my hair cut and my nails done? Who was going to do my Brazilian wax? Where was I going to go to the gym? What about hot yoga? And food? Where would I eat veggie gluten-free fare and drink fresh coffee?
Had PEI suddenly turned me boujee?!
I looked up salons and gyms in Charlottetown and took day trips into the city. I tried to replicate my life back in Ontario and grasp any sort of resemblance to what I had left behind. I joined a GoodLife, I went to Starbucks, I went to the Ten Spot. But it didn't work. It's not that Charlottetown, or PEI for that matter, doesn't have incredible restaurants, spas, gyms and coffee shops – it does; however, it soon became clear to me that I was trying to transplant my daily routine from Ontario to my new one in PEI, and that's not how change works.
To change – like, really change – means to shift, adapt and, ultimately, transform. It's not that I wouldn't ever work out or have my bangs cut in PEI, but if I was going to make the most out of this move, I knew I had to work with my surroundings. I couldn't fall back on old habits or comfortable ways of being. If I was to become one with myself, I would have to become one with the island (as much as I possibly could, being someone "from away," of course).
This meant going to the local Lions Club and playing games of bowling and darts – basically being a senior citizen – and having a glass of (*cringe*) boxed wine with the locals; freezing my GoodLife membership and joining a smaller (like way smaller) "boutique" gym; skipping my boxing workout and taking regular walks and hikes to the many beaches and trails; attending local cultural festivals instead of Netflix nights in; forgoing Shopper's Drug Mart points to purchase cheese and soap from the local farmer; and buying snowshoes (and actually using said snowshoes).
Returning to that state of floooow I had experienced during my previous stay on the island meant just that: going with the current of the island, and all that it has to offer, rather than against it. Isn't that what life is all about anyway?
Change, to say the least, is hard. But the minute we stop clinging to the familiar is the moment our lives open up for the better. It's been just over two months and I finally feel more at home here (although I still refer to Ontario as "back home" and probably always will). PEI's not perfect, but nothing is. Learning to appreciate and value what I do have has improved my perspective immensely. To quote Anne Shirley, "It's been my experience that you can nearly always enjoy things if you make up your mind firmly that you will."
Now, if summer could get here quickly, that would be great.