We're super excited to announce that we're working with Startup Fashion Week (Oct 6-11) as a media sponsor! A five-day event like no other, SFW combines inspiring guest lectures, conferences, workshops, network events and runway presentations to create an immersive and informative program for entrepreneurs in Fashion Design, Fashion-Tech and Wearable-Tech. Over the next two weeks we'll be profiling our favourite emerging designers and key SFW movers and shakers.
Devon Fiddler is a Cree Woman from the Waterhen Lake First Nation in Saskatchewan. Devon is the beauty and brains behind SheNative Goods Inc., a brand of handbags and accessories that gives back to empower and change perceptions of Indigenous women and girls.
Most recently, Devon Fiddler was among 20 entrepreneurs who represented Canada at the G20 Young Entrepreneur Alliance (YEA) Summit in Istanbul, Turkey.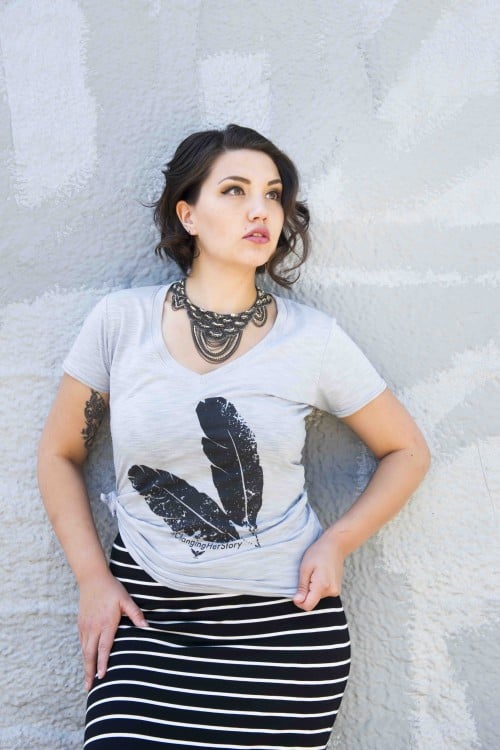 How are you participating in Startup Fashion Week this year?
DF: I am part of the Future of Fashion Runway on October 9th, and I'm also on the Business of Fashion Panel speaking about financing with Futurpreneur Canada.
What, in your opinion, is overrated in the fashion industry?
DF: One of the things I think is overrated is the seriousness of models during runways. And the fact that models are trained to be serious and fierce. I also want to see more regular-sized models. The industry standard is size two and under. How are my customers going to relate with that? In my opinion I struggle with this, because the models aren't connecting with my buyers when they are serious. I want my line to be associated with confidence. I want my models to smile and be all shapes and sizes. I want fun, confident women on the runway for SheNative.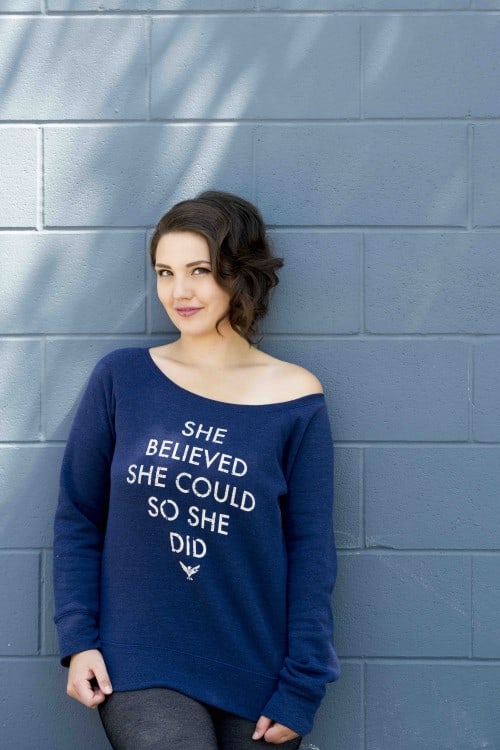 Where do you hope to see the Canadian fashion industry in 5 years?
DF: Hopefully the industry will have embraced Indigenous designers and fashion brands as artists and put an end to Native Cultural Appropriation. Too many non-Indigenous fashion designers try to use our culture in an inappropriate way. It is an exciting time right now, as more Indigenous designers are coming to the forefront. There is a rise of Indigenous designers and I believe there is going to be an explosion of creativity.
I actually connected with three other Indigenous designers (Helen Oro Designs, Little Bow-Tihk and First Intimate Apparel) in my community of Saskatoon through business planning programs and competitions, and together we've created a collective studio space and fashion incubator called Her 4 Directions Fashion Incubator. Together we are making huge waves in our community. We are encouraging other designers to work together, collaborate and take back our stories through design. We are showing the world that we are not the stereotypical version of Indigenous women.
In five years fashion will be about designers working together, about collaboration, and making a social impact.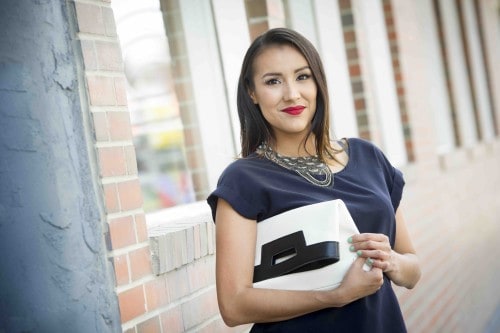 What's been your biggest obstacle in getting your business off the ground, and how did you overcome it?
DF: My biggest obstacle would be money. I don't come from money; in fact most Indigenous people don't. I started saving money about 2 years before I started the company, and I used the little money I saved to hire a product development consultant in Toronto to help me make my dream a reality. It took me a few years of business and product development before I was able to launch the company. I worked hard to enter as many business planning competitions, grant programs, and loan programs as I could. I also did some crowdfunding, which helped immensely!!!
What's the best piece of advice you've ever been given? 
DF: Sales needs to be your number one priority. Cash is king.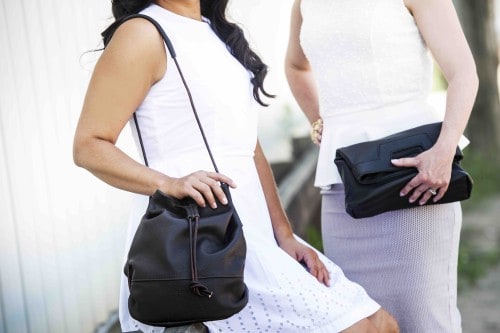 Where do you draw your inspiration from?
DF: I draw my inspiration from a lot of other brands and companies making a positive impact. I was inspired to create our t-shirt collection by Neechie Gear, a T-shirt company dedicated to empowering youth through sports. Manitobah Mukluks is also one of my brand muses in terms of their business model. But it terms of design, I prefer a minimal Indigenous look that is feminine and inspirational like Kate Spade.
What item(s) are you most excited about from your current collection?
DF: I'm the most excited about drawing inspiration from the Saskatchewan Prairies for this next collection and the fact that it will be in collaboration with designer Mary Lou Mintram; she is well experienced in traditional Indigenous sewing and beading techniques. I will be incorporating some of these techniques in our new designs in a subtle way.
For more info, check out www.startupfashionweek.com, and be sure to follow the action on Twitter @StartupFW and on Instagram @startupfashionweek.