It's challenging to feel hopeful about 2022. COVID case counts in Ontario are at their highest, we don't know whether schools will move to online learning, and the state of the world feels uncertain and chaotic. Usually we'd be eagerly mapping out the new year, thinking about resolutions, and excited about the promise that a fresh chapter brings. That's difficult when you don't even know what next month will look like.
We're all exhausted and in desperate need of a reset. In any year, a workshop like this would appeal to us, but especially so given the current set of circumstances. Led by coach and collaborator Natalie Ruskin, the upcoming Wisdom To Thrive Workshop will help you organize thoughts and design a realistic (and exciting!) plan for the inevitable bumpy road ahead.
"I work with purpose-driven women who want to thrive in work & wellbeing. At the heart of my work as a coach and collaborator is the belief that transformation is possible. I've experienced it in my life and I support others to create it in their own," says Natalie, who has helped us find our way before when we were feeling lost. "There is a science & wisdom to my work: 10,000+ hours as a journalist with an evidence-based approach and 17+ years of wisdom practice through mindfulness and self-inquiry."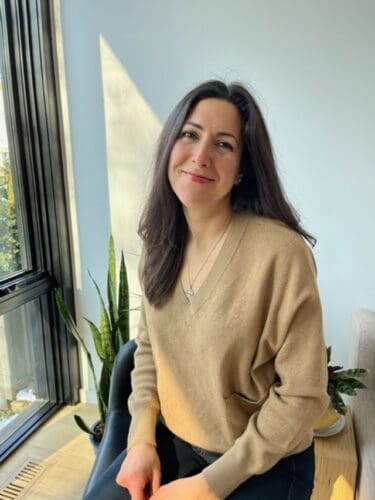 Start 2022 intentionally, with a desire to grow and do things differently from 2021. Make a shift in your work, home, wellbeing and how you navigate/harmonize all three. Feel that you are energetically moving towards what you desire in a sustainable way. Evolve your overachieving mindset without compromising on your longing to grow.
THIS VIRTUAL WORKSHOP WILL HELP YOU:
Shift from negative/scarcity mindset into a positive/abundance outlook on your life
Learn an empowering & uncomplicated daily practice to connect with your purpose
Put aside 1.5 hrs just for YOU to reflect, be present, envision your ideal 2022
WORKSHOP TO INCLUDE:
Meditation practice guided by Natalie with music to help access a state of calm & clarity
A simple and efficient system to support your energy, thinking and purpose every day
Intention and Action setting for 2022
Courageous and honest sharing with other like-minded, heart-centred women
The 2022 Reset Workshop is a one-time 1.5 hour commitment that costs $34.90 +HST. You can choose from the following dates in January: Jan 11, 13, 18, 25. Those who register before Jan 5 will receive a special gift in the mail.
Start 2022 off with clarity, calm & positivity. Register now.