Here are some incredible Canadian trans authors and filmmakers to learn from, along with homegrown films and series we love that feature trans stories front and centre.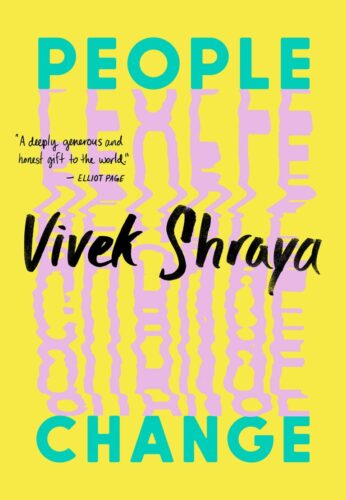 People Change
Citing both Hinduism and Madonna as inspirations, in People Change bestselling author Vivek Shraya reflects on what reinvention means in our lives, and what is both fearful and alluring about the concept of change. Elliot Page describes it as, "A deeply generous and honest gift to the world."
We're also looking forward to Shraya's upcoming series How To Fail as a Popstar, based on her book and play of the same name. The coming-of-age story follows a queer brown boy dreaming of becoming a popstar – as told by the queer trans femme that boy becomes.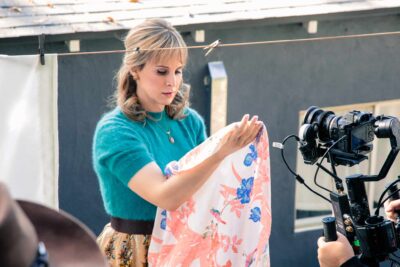 Framing Agnes
In Framing Agnes, by Canadian documentary filmmaker Chase Joynt, a cast of trans actors turn a talk show inside out to confront the legacy of a young trans woman forced to choose between honesty and access. The film was a featured documentary at Hot Docs 2022, and culture critic Niko Stratis spoke to Joynt about why this film was so important for the director to make. Watch it tonight.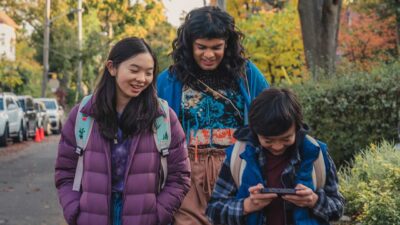 Sort Of
Created by Bilal Baig and Fab Filippo, the groundbreaking and award-winning sitcom follows gender-fluid millennial Sabi Mehboob (Bilal Baig) as they straddle various identities, from sexy bartender at an LGBTQ bar, to the youngest child in a large Pakistani family, to the de facto parent of a downtown hipster family.
"Sort Of is the type of television so many other shows are trying to be but never quite achieve. It's meaningfully diverse and intersectional, with three-dimensional characters, hilarious dialogue and a big heart," writes The Guardian. The Juggernaut called it a "Love Letter to Brown, Queer, and Trans People". Watch it on CBC Gem, and check out this panel that Baig recently spoke on about trans representation in Canadian film and TV.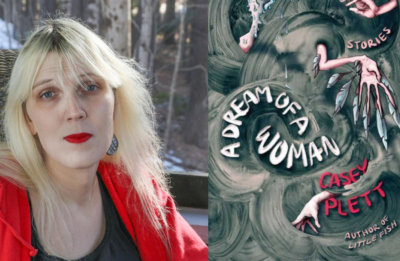 A Dream of a Woman
Casey Plett's A Dream of a Woman is a beautiful collection of short stories, centering transgender women seeking stable, adult lives. It's ethereal, vulnerable, powerful, and stunning – this book explores partnership, sex, romance, love, addiction, and more. Her short stories include Hazel and Christopher – a story about two childhood friends who reconnect after one of them have transitioned; Perfect Places, where a woman grapples with undesirability as she navigates fetish play with a man, and many more. We spoke to Plett last year about the books that have had the greatest impact on her.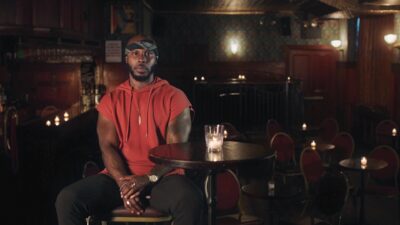 No Ordinary Man
No Ordinary Man gives an in-depth look at the life of musician and trans culture icon Billy Tipton. In this heartfelt Canadian documentary, co-directed by Canadian filmmakers Chase Joynt (You Only Live Twice) and Aisling Chin-Yee (The Rest of Us), several trans artists reimagine Billy Tipton's story, revealing a tender and thoughtful portrait that celebrates and honours the jazz legend. Read more and watch this moving film on CBC Gem.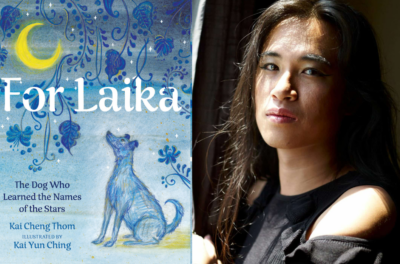 For Laika – The Dog Who Learned the Names of the Stars
Award-winning author Kai Cheng Thom (Fierce Femmes and Notorious Liars: A Dangerous Trans Girl's Confabulous Memoir, I Hope We Choose Love) shares that her childhood was a lonely one. As a trans kid who grew up in the 1990s, life was full of challenges. Kai was always surrounded by books, which kept her company, but so many were about happy kids with happy endings—Kai didn't identify with them. "When I found books that showed a darker nature of the world, but were still encouraging and reflective, that's where I felt comforted, and where I grew," says Kai, who gravitated to heavier titles like Robert Munsch's A Promise is A Promise, and Dear Mili by Maurice Sendak. Her children's book For Laika – The Dog Who Learned the Names of the Stars follows the same tone. Read more.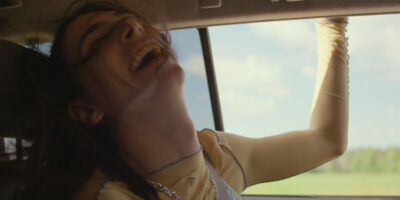 Something You Said Last Night
Something You Said Last Night shares the story of Ren, a stunted millennial and trans woman on vacation with her overbearing parents. Directed by Luis De Filippis, founder of the Trans Film Mentorship, the groundbreaking film premiered at TIFF in 2022 and was the recipient of the Changemaker Award. "When I approached making Something You Said Last Night I knew questioning the stories we tell about trans women wouldn't be enough, rather I wanted to question how we told said stories," shared De Filippis. The film has received praise for its authentic storytelling and portrayal of trans women. "Something You Said Last Night tells a different kind of transgender story. The melodramatic clichés that have marred even sympathetic portrayals of the trans community are completely foreign to the world that writer-director De Filippis and her team create," writes TIFF Programmer Steve Gravestock. Watch De Filippis address the crowd at the recent Trans Filmmakers Summit.