I really wish somebody had talked some sense into me in highschool when I first deemed backpacks uncool and began schlepping my texbooks in cross body messenger bags. Now, 14 years later, the textbooks have been replaced by my trusty laptop and hard drives, and my back has a protruding perma muscly bulge on the right side and recurring shooting pains. Lesson learned?
I'm happy to report that I finally broke the cycle last week and bought myself a backpack! This was probably the first practical decision I've ever made in regard to my fashion choices and I couldn't be happier! It also doesn't hurt that backpacks have gotten a style overhaul over the last couple years and are now snazzier and trendier than ever! From designer carryalls with added shoulder straps to traditional nylon book bags decked out in graphic prints – here are our favourite styles for fall!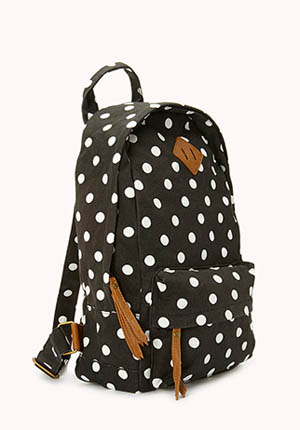 1. Forever21 Classic Polka Dot Backpack $24.80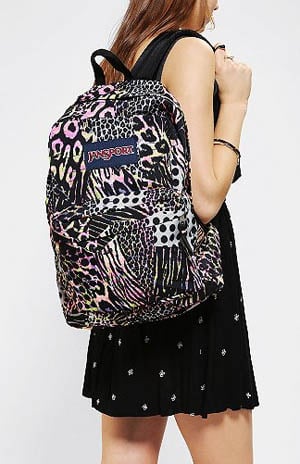 2. Urban Outfitters Jansport Neon Animal-Print Backpack $35.00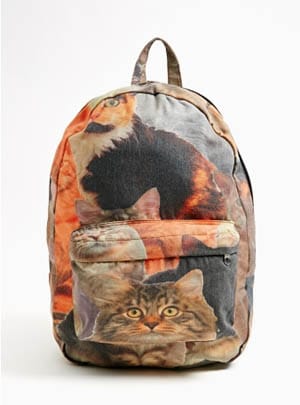 3. NastyGal Purrfect Backpack $65.00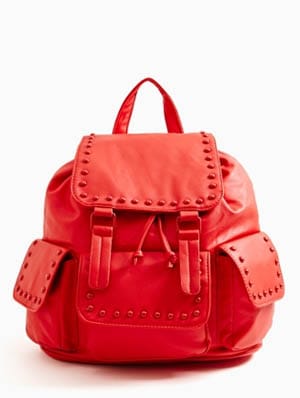 4. NastyGal Hot Pepper Backpack $70.00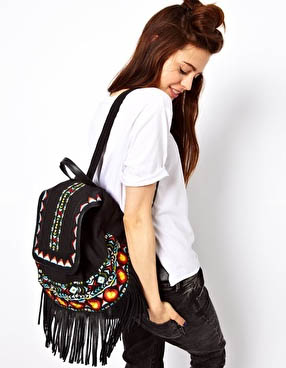 5. ASOS Fringe Detail Backpack $80.25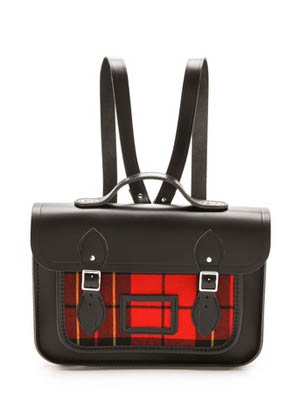 6. ShopBop/ Cambridge Satchel 13" Tartan Satchel Backpack $190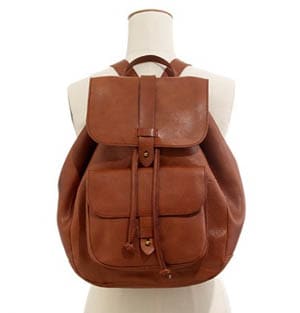 7. Madewell The Transport Rucksack $199.50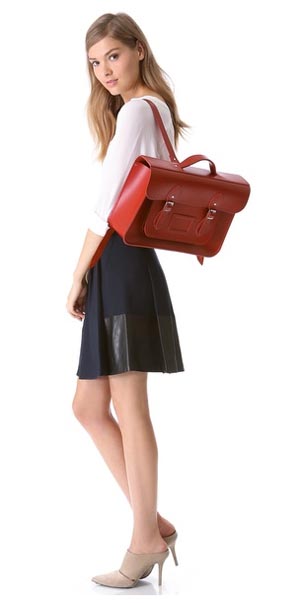 8. ShopBop/ Cambridge Satchel 15" Satchel Backpack $205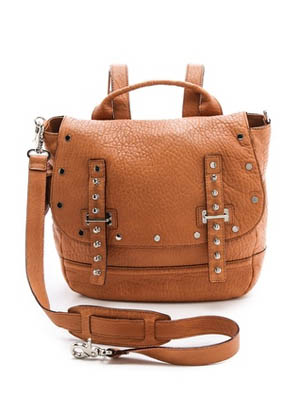 9. ShopBop Rebecca Minkoff Logan Backpack $425
Now it's time for trivia!
Question: What grown up child star(s) designed one of the most expensive backpacks in the world?
Answer: The Olsen Twins! The tiny design duo produced a limited run of snakeskin backpacks retailing for $55,000 under their higher-end label The Row. They all sold out, but fret not: if you've got an extra 4Gs lying around we've got your back covered with their newest offering: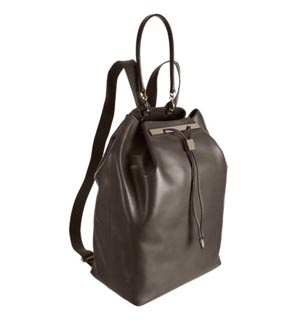 10. Barney's
The Row Drawstring Backpack
$3,900