Summer is finally (officially) here this week! Kick off this joyous season of arts festivals and outdoor fun with one of these Toronto events, including ongoing Pride celebrations and events to honour Indigenous People's Day on June 21.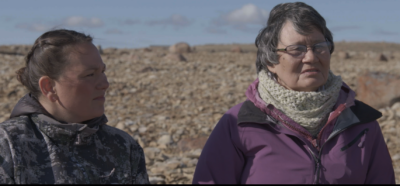 FREE Screenings for Indigenous People's Day at Hot Docs
Celebrate Indigenous People's Day on June 21 with two free documentary screenings at Hot Docs, each sharing compelling stories of Indigenous women. Ever Deadly, directed by Chelsea McMullan and Tanya Tagaq, paints an intimate picture of Tagaq, an award-winning Inuk artist, with concert footage and stunning sequences shot in Nunavut. Banchi Hanuse's Aitamaako'tamisskapi Natosi: Before the Sun follows a young Siksika woman, Logan Red Crow, and her journey into the harrowing world of bareback horse riding. More details on these screenings here.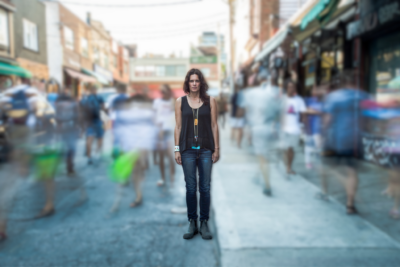 Tkaronto Music Festival
This week at stackt market, celebrate National Indigenous History Month with an incredible lineup of award winning and up-and-coming Indigenous musical acts. On Matriarch's Night, June 22, a stacked lineup of Indigenous women are set to perform: multi-Juno Winner Susan Aglukark, Juno-nominated Amanda Rheaume, multi-award winning artist Leanne Betasamosake Simpson, and breakout artist Semiah Smith. Watch these, and more performances from Indigenous artists across genres, for free at stackt market from June 21-24. See the full lineup here.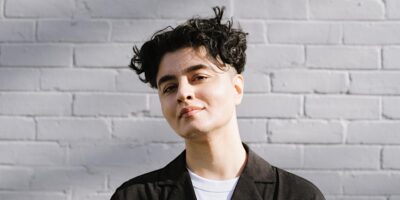 Samra Habib at the Toronto Reference Library
Samra Habib, writer, photographer, activist, will discuss their award-winning book We Have Always Been Here: A Queer Muslim Memoir at this free Toronto Public Library Pride event. Their memoir explores faith, art, love and queer sexuality, revealing Habib's remarkable global journey and uncovering a truth that was within them all along. We Have Always Been Here is one of our must-read queer books for Pride Month—our Books Editor Ameema Saeed described it as "poignant, powerful, and breathtaking…a book you'll find yourself thinking about long after you finish reading." Check out this chat with Habib about their compelling memoir on June 22.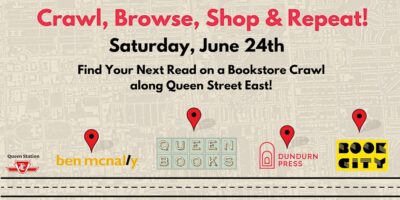 Queen St East Indie Bookstore Crawl
If your idea of a perfect Saturday involves back-to-back bookstore visits, you will love this indie bookstore crawl happening on June 24! Queen Street East is rich with bookstores, and this Saturday, Ben McNally Books, Queen Books, Dundurn Press Bookshop, and Book City (Beaches) will all be participating in the crawl! Enjoy a leisurely stroll between stops, or hop on the 501 streetcar for a quicker crawl. Support local bookshops and discover your next favourite read! More info here.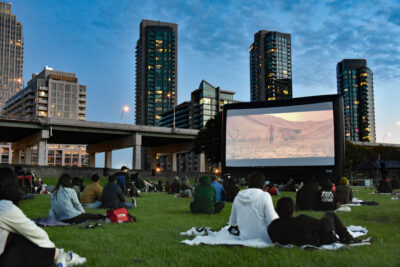 Toronto Outdoor Picture Show: Opening Weekend at Fort York
Settle in for some movies under the stars this week. The Toronto Outdoor Picture show kicks off a season of outdoor movie screenings with five FREE screenings at Fort York! TOPS will open with a spotlight on Toronto filmmaker Danis Goulet—her short film Wakening and her feature debut Night Raiders will screen at Fort York on June 22. On June 23, TOPS will screen the 2022 Best Picture winner Everything Everywhere All At Once! This incredible weekend of outdoor cinema will continue with Jurassic Park (June 24), Pan's Labyrinth (June 25), and Velvet Goldmine (June 26). More info here.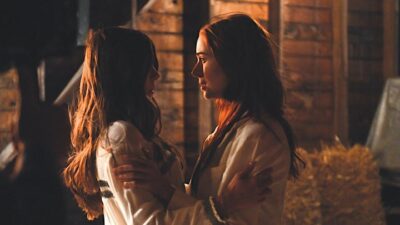 Polarized: Toronto Theatrical Premiere
Polarized is the story of aspiring songwriter Lisa (Holly Deveaux), from a small farming town, who meets Dalia (Maxine Denis), whose Palestinian and Muslim family is still trying to find a welcoming place in the community. After initially clashing, the two find themselves drawn together into a passionate affair, despite the barriers of race, religion and class that try to keep them apart. The film is inspired by writer and director Shamim Sarif's experience of culture clash when she began her 27-year relationship with producer Hanan Kattan. The film will premiere at the Oakville Film Festival on June 23, and will screen in Toronto at Revue Cinema on June 25, with Sarif and Kattan in attendance for a Q&A. Tickets are available here.